Experience Alpine Enchantment at These Eight Austrian Huts
Grander than their name might imply, these hütten are the perfect perch for weary travelers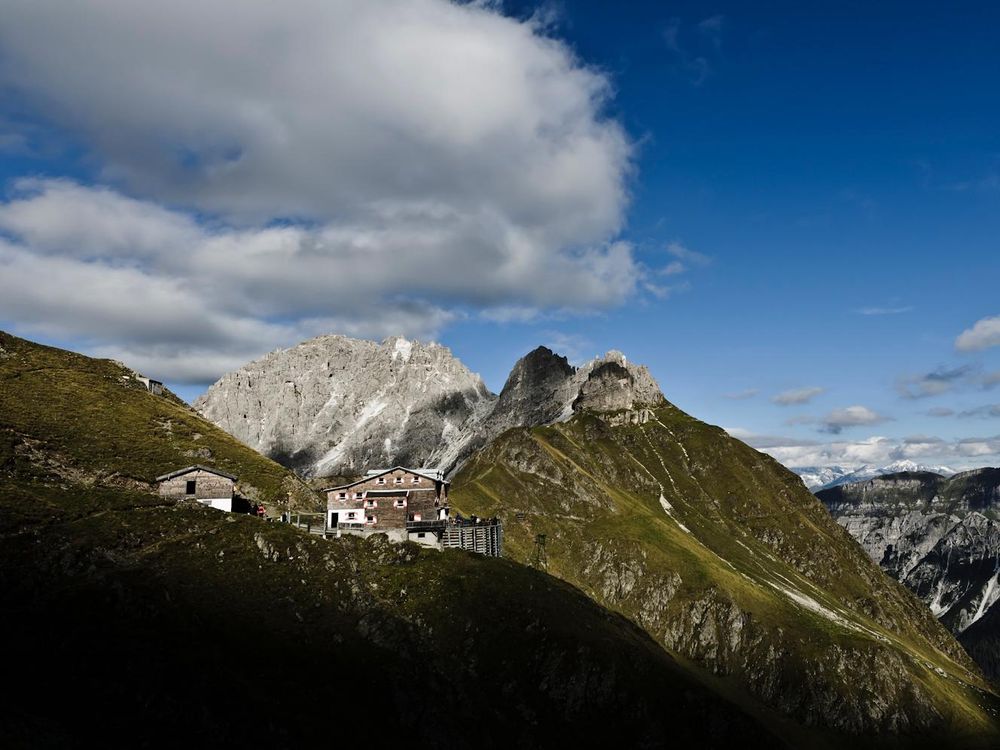 Austria is a country defined by mountains: Well over half of its landscape is shaped by the iconic Alps. A night spent in Innsbruck, the capital city of Tyrol (the state in which Austria's highest peaks are found), is full of constant reminders of the summits above: crisp mountain air, cool temperatures, the sound of periodic rock fall. Many Austrians spend their weekends and holidays exploring the higher climes. They hike past lush alpine dairy pastures and pristine lakes in the shadow of rocky spires. And at the end of each day, they enjoy a hearty meal, hot shower and night's rest at a scenic hütte (hut).
There are more than 1,000 hütten scattered through the Eastern Alps, most of which are associated with either the Austrian Alpine Club or German Alpine Club. While a summer hiking in the Austrian Alps might sound like the sort of vacation best suited for serious adventurers, the clubs were founded in 1873 with the mission to make the peaks accessible to all. As Henrich Stenitzer, a prominent club member, wrote in 1912, "The alpine clubs have unlocked the majesty and beauty of the high mountains for the masses, giving countless numbers of people the opportunity, without prohibitively demanding effort…or exorbitant costs, to become acquainted with the Alps."
For better or for worse, Austria's mountain infrastructure brings out the crowds during prime hut season (mid-June through early October). The well-maintained trail and hut systems make it easy for visitors to tailor an adventure to suit their own fancy. Sometimes, huts serve as a base for high-level alpinism. For others, they're respites of company and comfort during a long trek or destinations for day trips complete with a delicious meal.
Austria's mountain huts are actually much grander than that name implies. They're equipped with hot showers, restaurants that serve delicious, hearty foods like krapfen (cheese, potatoes and onions fried in batter), bauernschmaus (farmer's stew), schoderblatand (bread pudding), and plenty of beer—all in the midst of jaw-dropping alpine scenery. For now, many of Austria's huts have put on their winter clothing and are closed to visitors, but there's no time like the present to dream of—and plan for—summer. Here are eight Austrian huts to fuel your dreams of alpine hospitality: