You've Never Tasted "Street Food" Like This Before
For its grand reopening, a hub of Asian-American culture serves up a culinary wonderland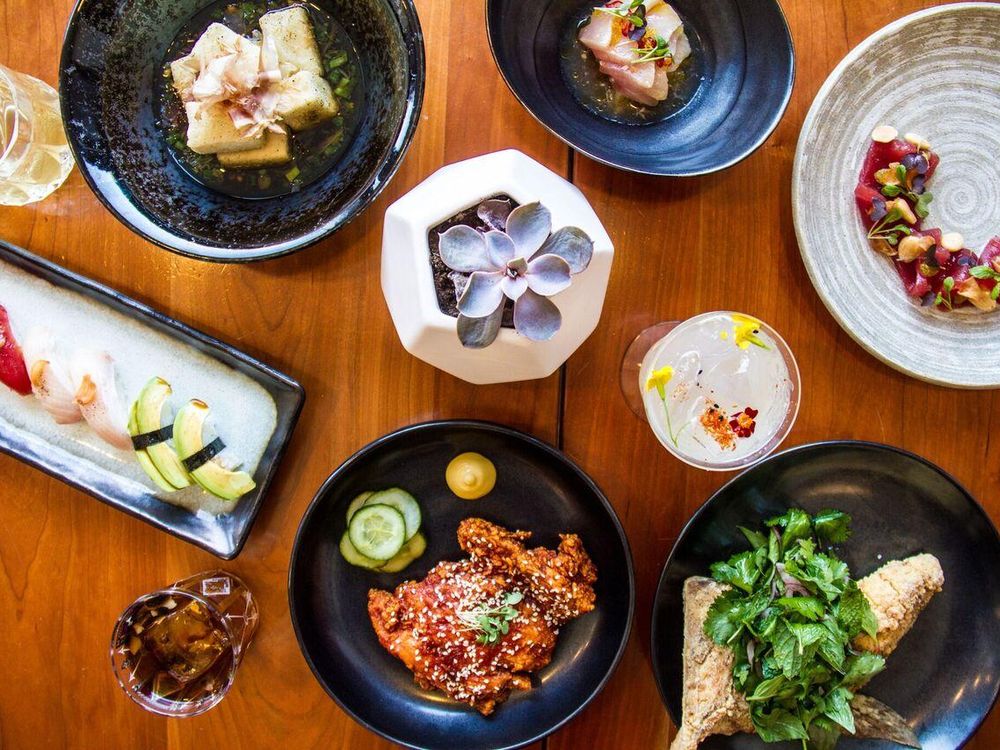 In the smoky bustle of a traditional Asian night market, day-to-day worries recede into the unconscious mind as a trance-like wonder takes hold. Lost in the large crowd, you are treated to a dizzying array of sensory stimulants: the rapid voices of vendors, the bright colors of awnings and signs, the nip of the evening air on your skin, the tantalizing swirl of competing cooking aromas.
Simone Jacobson, food curator for the upcoming IlluminAsia festival at the Freer and Sackler Galleries in Washington, D.C., wanted to conjure just this sort of atmosphere in celebration of the Asian and Asian-American museum complex's triumphant October 14 reopening. Having served on the D.C. Mayors Commission of Asian and Pacific Islander Affairs and co-directed monthly showcases of Asian & Pacific Islander artists, and having co-founded with her mom a Burmese dessert-and-noodle restaurant called Toli Moli, Jacobson brings to the table an impressive grasp of Asian culture in the capital, which she has leveraged to produce for museum guests over the weekend of October 14-16 an immersive, authentic experience.
At the heart of IlluminAsia lies pan-Asian home-style cuisine, which will be prepared and served on the spot by a host of multicultural restaurateurs from across the D.C. area. Instead of playing it safe and opening up yet another sushi bar or pizza parlor, Jacobson says, the chefs who will be on hand at the festival elected to pay homage to their heritage through their menus, and to emphasize quality over size. Most all of the businesses that will be represented are small-scale family operations with only a handful of employees.
"A lot of the vendors at IlluminAsia are really stretching themselves to be able to reach this wide audience," Jacobson says. "There's only so much we [restaurateurs] can do in the beginning, when we're just getting started. We can have family and friends pitch in, but a lot of times, it's lonely. It's a lonely journey to try to connect everyone else and feed everyone." Given her own experience in the industry, Jacobson is especially understanding of the sacrifice of chefs looking to carve out a niche for themselves in the cultural landscape of Washington.
Happily, among these culinary mavericks, the bonds of community are stronger than the competitive impulses of the free market—in their eyes, Jacobson says, they are all in it together. "Whereas in other cities like New York you might find a lot of competition," she says, "there's a lot of collaboration here. We produce out of the same kitchens, go to the same festivals, we have the same challenges, we ask questions of each other and actually get answers. I've been very fortunate to be connected."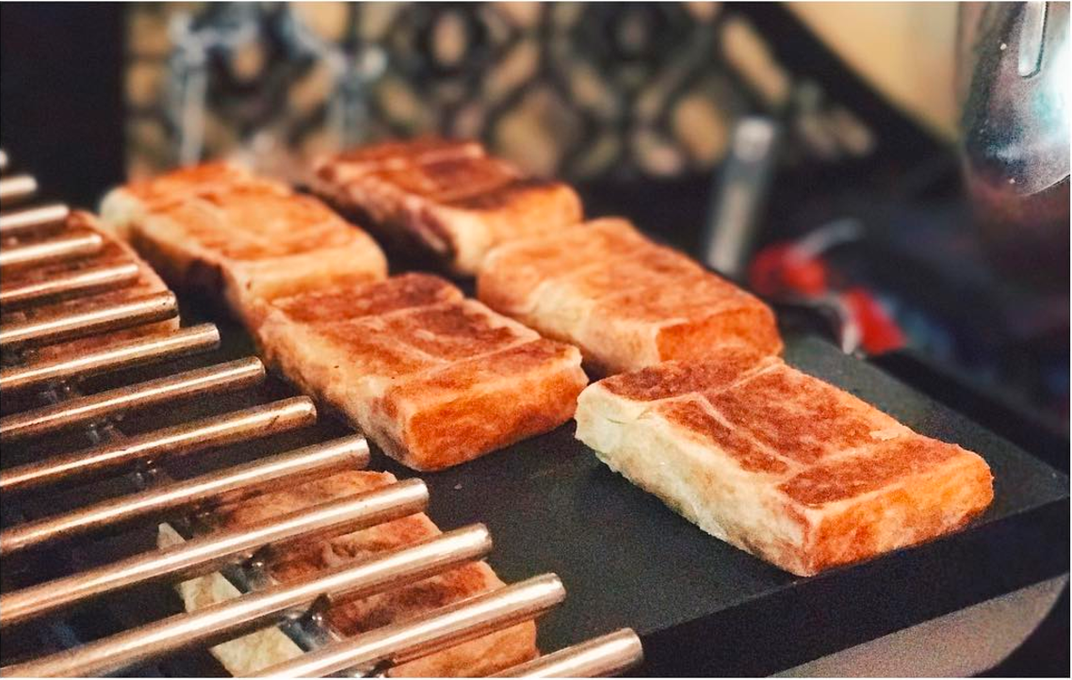 One of the vendors that will have a tent at IlluminAsia, a Petworth-based Sri Lankan shop called Short Eats, is a local favorite of Jacobson and her family. Originally a curry provider, the mother-and-son business made the transition to street food after founder Bernadette unexpectedly brought some rotis to a food expo her boy Yohan was attending, creating a citywide sensation in the process. Consisting of seasoned atta flour bread stuffed with meats and veggies, Sri Lankan rotis require painstaking preparation, yet are eaten and appreciated in the span of a few seconds.
Now, Yohan is the main cook—his mom's arthritis has made it painful for her to overdo it in the kitchen, he says. But they are still a team. Thanks to Bernadette, rotis are now their signature item, and the title of their restaurant, Short Eats, is an English loan phrase used widely in Sri Lanka to denote speedy, on-the-go meals. Yohan says the short eats aspect of Sri Lankan culture is a vestige of colonialism—the presence of Dutch, then Portuguese, then British colonists on the island across some 350 years lent a hustle-bustle to Sri Lankan life that hadn't existed previously. The tradition of leisurely curry meals predates the short eats mentality, Yohan says, and his restaurant still sells curry as a gesture of pride in heritage.
"We're called Short Eats, but we do serve curry bowls as well, because we don't want to take that homemade aspect away from it," he says. "We feel like once you try a short eat, and you like the way it tastes, you might venture into trying a curry bowl, and realize that oh wow, this tastes totally different than the curry I'm used to."
Sneakily pushing customers outside their comfort zones has always been a priority for Yohan. He admires the example Chipotle—now an institution—set in the 1990s. By serving up relatively adventurous fare in the familiar context of a cookie-cutter fast food restaurant, he says, Chipotle was able to "trick the customer."
"If it looks like a Starbucks," Yohan says, "all of a sudden I can walk into it and try something that I wouldn't normally try." The fear-of-the-unknown factor is cleverly mitigated. He says authentic Asian restaurants have been making major strides with these tactics in recent years. "Now we're at a point where soup dumplings and ramen are a new comfort food."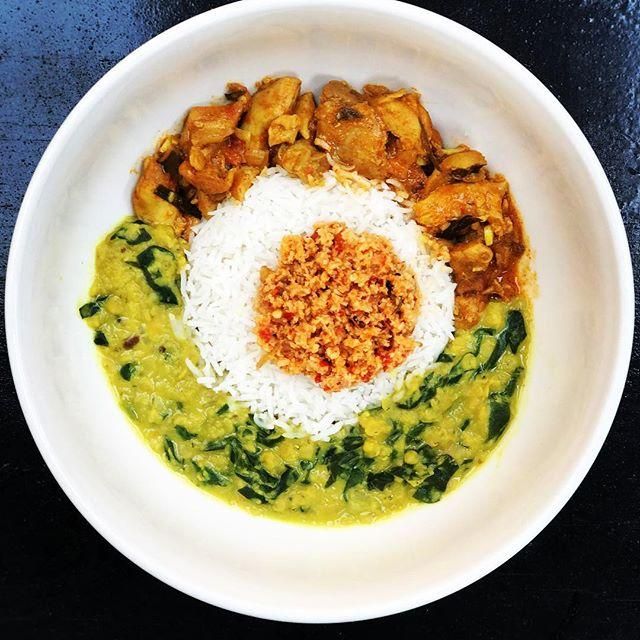 Above all, Yohan and his mother wanted to imbue their business with the spirit of Sri Lankan hospitality. The food may be delicious, but the company of fellow community members and the embrace of a collective culture is what the two of them see as the main draw. "A big thing about Sri Lankan culture is sharing," Yohan says, "and the telling of stories. You always want people to come over and eat, and there's always an open seat at the table."
Yohan remembers being shocked by the unconditional generosity he encountered as a relief volunteer in tsunami-battered Sri Lanka. "The houses I went to, the communities I went to to help, they didn't even have walls. And yet, the first thing they would do is offer me food and tea. And I'm thinking to myself, 'How are you doing this?'"
The notion of opening one's home, kitchen and culture to a stranger out of nothing more than simple human kindness lies at the heart of the whole IlluminAsia concept. "We invite you in with food," Jacobson says, "and then we hope you stay for a deeper understanding of who we are, what our culture is, how we do hospitality—because every culture's hospitality is different. You come in for the food, and then you become a part of this family, and a part of this circle."
In addition to Short Eats and the dozen other vendors enrolled for IlluminAsia, the festival will feature entertainment of all kinds, including musical performances by Yo-Yo Ma's soulful Silkroad Ensemble—whose appearance marks the start of a yearlong residency at Freer|Sackler—and the genre-bending band Red Baraat, as well as a screening of the film compilation "Disruption: Video Art from Asia," moderated discussions with museum curators, and much more. The night market will run from 5 p.m. to midnight on Saturday, October 14; the larger festival will continue on Sunday for an additional six hours, from 11 a.m. to 5 p.m.
Jacobson hopes visitors will take a little extra time to savor the street food they consume at the festival, that they might better appreciate the love and devotion with which it was made. "What these IlluminAsia food vendors have in common," she says, "is that they're not choosing the easy path. They're choosing the path that is a little bit harder and a lot more rewarding, because it is something unique and special."