Smithsonian Scholars Pick Their Favorite Books of 2018
Here are eleven titles that intrigued and thrilled Smithsonian's knowledge seekers this year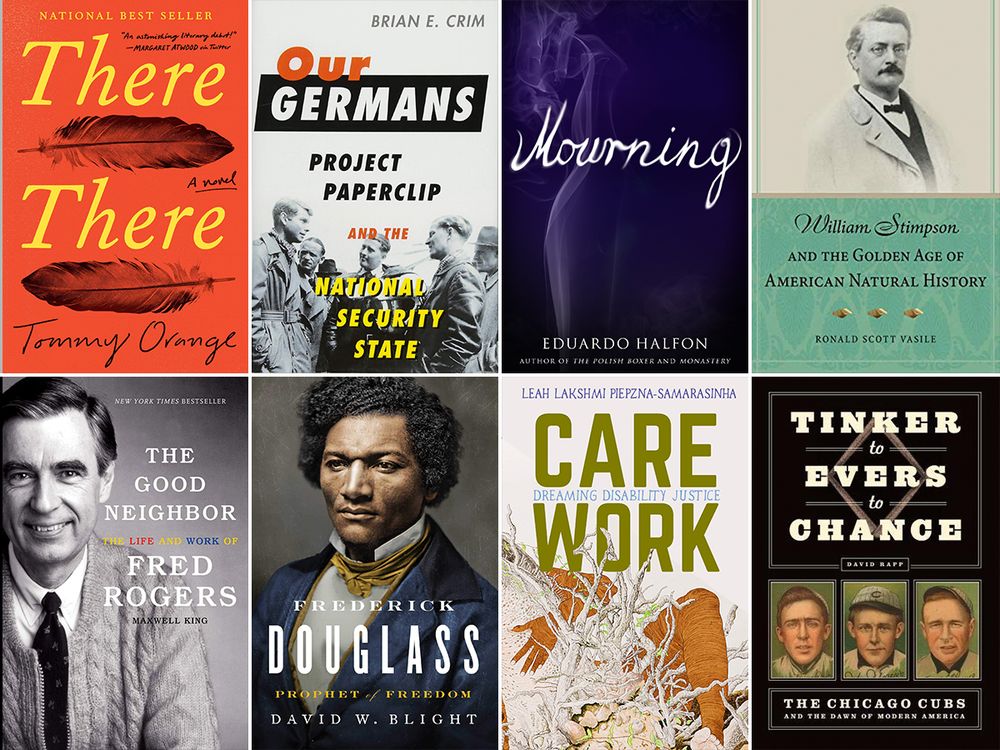 As you would guess, Smithsonian scholars, in their pursuit of knowledge, are voracious readers. This year, they dove into innumerable titles, and an abundance of books flowed from their pens, as well. Curator Nick Pyenson authored Spying on Whales, delivering a rich account of his globe-trotting efforts to study the evolution, biology and behavior of the world's largest creatures. He details the demanding physical extremes that researchers encounter to extract fossils from rock and to dissect flesh from bone to better understand them. Ornithologist Bruce Beehler set out on a four-month journey traveling from the Texas coast, following the migration of the warbler and other Neotropical songbirds along the Mississippi to its headwaters in Minnesota and into Canada, sharing his adventures in this year's North on the Wing. Historian and curator David Allison in The American Revolution: A World War takes a deep dive into the often-overlooked international aspect of America's fight for independence. And space buffs will certainly enjoy Roger D. Launius' latest, The Smithsonian History of Space Exploration, a copious tome investigating the thousand-year endeavor to better understand the universe from the time of Galileo to today's search for extraterrestrial species.
Academic study here at the Smithsonian casts a wide net, enveloping everything from folklore to art and architecture to scientific wonder to cultural and global understanding. To better understand that effort, we asked a few of the Institution's knowledge seekers to share what they were reading this year.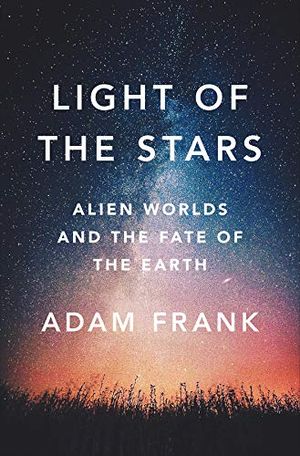 Recommended by Nick Pyenson, curator of fossil marine mammals, National Museum of Natural History
This book makes you realize that a glance at the night sky has a fundamentally different meaning today than it did 20 years ago. We now know that there are thousands of planets orbiting other stars, light years away. Did life happen out there too? In a highly readable way, Frank unspools a new narrative for our time, arguing that the increasing odds of finding life outside of our planet demands a broader view, at the planetary scale, for our place in the universe.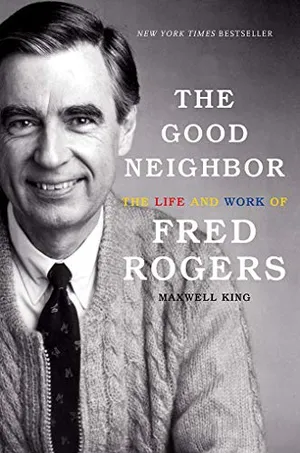 Recommended by Ryan Lintelman, curator in the division of culture and the arts, National Museum of American History
He did not serve as a Navy sniper during World War II, nor did he wear his signature cardigan sweaters to hide tattoos on his arms. Indeed, in this interesting new biography of America's favorite neighbor Fred Rogers, author Maxwell King reveals that Mister Rogers was every bit the kind, thoughtful and caring person he portrayed in real life. The book's publication comes on the heels of the remarkable and well-received documentary Won't You Be My Neighbor and a host of other 50th anniversary celebrations for the children's television show that found success in breaking all the rules. An ordained minister, Rogers felt called to serve his mission by speaking with children, calmly and deliberately, about the value of getting along with the other people in their neighborhood. In 2018, we need to hear that message more than ever.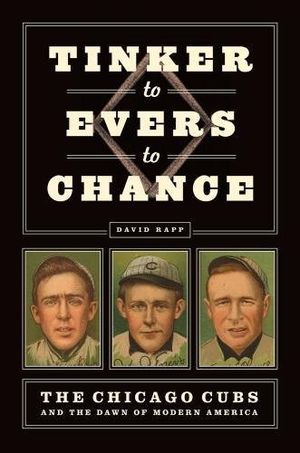 Recommended by Julia Blakely, librarian, Smithsonian Libraries
David Rapp goes beyond the legendary team in the first decade of the 20th century, though the book covers that base quite well. Rapp details how the Cubs helped to transform early, regional–and very dirty–baseball into a clean game and a national pastime and passion. The story not only tells of the reinvention of the sport, but also how it plays out in the changing social, economic and culture landscape of America. The three infielders Joe Tinker of Kansas City, Missouri; Johnny Evers of Troy, New York; and Frank Chance of California's Central Valley were an invincible force that led the historic World Series Champion team that the Cubs became (the title comes from a 1910 poem by Franklin Pierce Adams, written from the point of view of a despairing New York Giants fan). The players' contrasting demographics and personalities are interwoven and presented with wonderful detail. Rapp also presents new information about the famous feud between shortstop Joe Tinker and second baseman Johnny Evers, who played seamlessly on the field but didn't speak to each other for decades. Great biography, history and sports.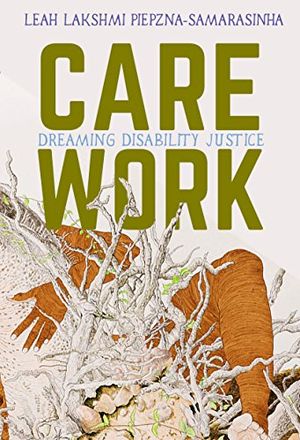 Recommended by Lawrence-Minh Bùi Davis, curator, Smithsonian Asian Pacific American Center
My copy is already creased. An instant classic, Care Work is equal parts on-the-ground dispatch from the disability justice movement and practical field guide to liberatory access. Rather than something to be begrudgingly tacked on, accessibility, Leah Lakshmi Piepzna-Samarasinha shows us, might be joyous and collective. Such a reorientation requires centering queer and trans black, brown and indigenous folx, rethinking disability in relation to social vulnerability. For our work here at the Smithsonian, the book is a manual for re-envisioning the audiences we serve, the scholars, artists and vendors with whom we partner, and our own body of staff as mortal—as sick, wounded, never approximating an impossible ideal of "healthiness," always in need of care, always deserving care. The way forward is building care, together, into everything we create.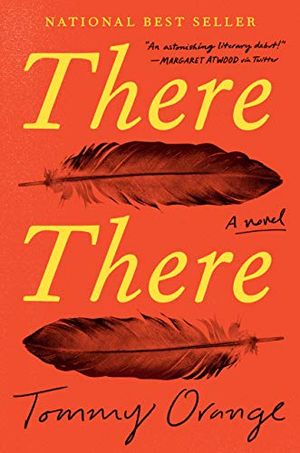 Recommended by Cécile R. Ganteaume, associate curator, National Museum of the American Indian
There There is an extraordinary work of literature that brings to life 12 fictional characters—all American Indians. They are trying to make sense of their lives, and their place in the urban environments in which they find themselves and whatever family they have. They converge, eventually, in Oakland, California, and its rundown neighborhoods, for a powwow. Poignant throughout, There There is composed with candor, perception and humor-tinged pathos. In the tradition of some of the world's most gifted writers, Tommy Orange (himself a Cheyenne-Arapaho raised in Oakland) spins deceptively simple stories from the superficially unremarkable lives of his characters and creates, out of his insights into their human condition, a deeply profound meditation on U.S.-American Indian history. There There is an absorbing account of how this turbulent and scarred history simmers in the lives of 12 individuals to which the reader becomes closely drawn, through the power of Orange's prose.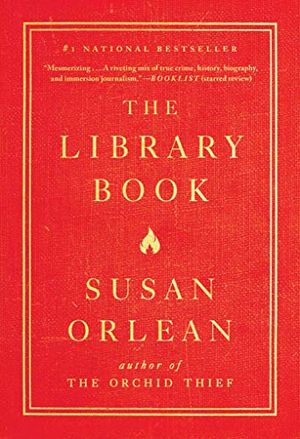 Recommended by Jim Deutsch, curator, Smithsonian Center for Folklife and Cultural Heritage
Ever since watching Meryl Streep portray Susan Orlean in the film Adaptation (2002), loosely based on Orlean's The Orchid Thief: A True Story of Beauty and Obsession (1998), I have been fascinated with the way in which Orlean builds her books. She starts with one event, but then follows the resulting ripples in multiple directions and dimensions. So it is with The Library Book, which begins with the Los Angeles Central Library fire in April 1986 that destroyed 400,000 library books and damaged several hundred thousand more. With meticulous research and beautiful writing, Orlean provides the reader with thoughtful meditations on the physics of conflagrations, the burning of books, public libraries and the gendering of their staff members, and much more.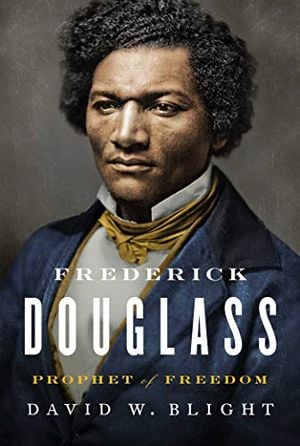 Recommended by Christopher W. Wilson, director, Experience Design, African American History Program, National Museum of American History
Though I am sure there will be one, don't wait for the movie, but instead pick up David Blight's incredible biography Frederick Douglass: Prophet of Freedom. If Ron Chernow's Hamilton, could inspire a groundbreaking revival of interest in the history of the founding generation through its dynamic retelling on the stage, Blight's positively cinematic treatment of the incredible life and personage of Douglass seems destined for the same influence in public history. It would be doubly fitting for this work to shape public memory in that its author has long been a leading light in the study not just of 19th century history but of how we collectively remember or forget that history, and its subject, Douglass, who was acutely aware of the importance of historical memory in deciding the ultimate winners and losers of the fight over slavery that tore apart the nation during his lifetime. The time seems right for the nation to remember Douglass, a towering figure in the 19th century, clearly the most famous black person of the time, but one of the most famous Americans generally. I've always been drawn to Douglass and other forgotten heroes of the struggle for equality in this nation who fought with vigor, confidence and gusto more than a century before the well-known freedom fighters of the 1950s and 1969s civil rights movement. We remember the strong words of a Malcolm X, the militancy of the Black Panthers or Robert Williams, the author of Negroes with Guns, or the defiance of Rosa Parks. But Frederick Douglass was all those people rolled into one, with some Martin King added in. This was a man, who while enslaved stood up to his owner, so much that he hired a slave breaking service (yes, that was a thing) to torture him into submission, and Douglass beat the man down. This was a man who entered segregated sections of rail cars in the 1840s, protesting Jim Crow before the term even existed. He was as Blight points out, arguably the most-traveled American of his time, his notoriety taking him across the nation and across the seas. And most importantly, he was a voice whose imagination of freedom, equality and the promise of America was not limited by the times in which he lived. We often give a pass to figures from the past who did not act or dream in pursuit of a more humane future, citing the limitations of the time in which they loved. Though he could not foresee the future he dreamt of and worked for—that hasn't actually arrived yet—Douglass sought it nonetheless. He loved an America that did not exist in spite of the one in which he lived "cursed with the infernal spirit of slaveholding . . . and wrong." For that role as a 'prophet" as Blight calls him and for his legendary life of heroic action, check out the book. And also look forward to the eventual film! Idris Elba are you listening?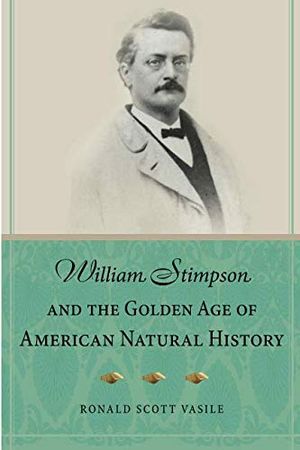 Recommended by Rafael Lemaitre, research zoologist, National Museum of Natural History
The devastating fire at the museum in Rio de Janeiro, and the ongoing news that followed after this year's catastrophic event reminded me of an historical, towering, influential, but yet mostly neglected American naturalist, William Stimpson, who worked at the Smithsonian Institution in the 19th century in the early foundational years of the National Museum of Natural History. Stimpson's lifetime work and the valuable Smithsonian collections that he was studying were on loan to the Chicago Academy museum and thus, destroyed in the Great Chicago Fire of 1871. So the Rio tragedy is a story that repeats itself. This is the first ever complete biography published of Stimpson, who is considered the first curator of invertebrates at the Smithsonian and important to U.S. natural sciences in many other ways as well. The author, historian Ron S. Vasile, collaborated with me and my crustacean colleague, the late Raymond B. Manning and others at the museum to publish Stimpson's Journal from the North Pacific Exploring Expedition (1853-1856), available thanks to the generosity of the Carcinological Society of Japan.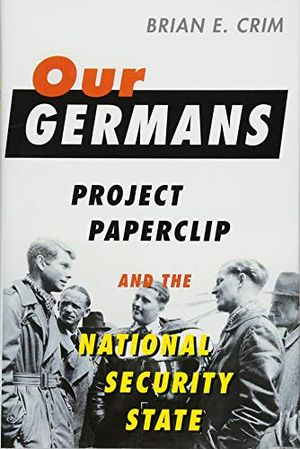 Recommended by Roger D. Launius, former associate director of collections and curatorial affairs, National Air and Space Museum
I thought I knew a lot about Project Paperclip and the importation of Nazi scientists and engineers to the U.S. at the end of World War II. Wernher von Braun and his rocket team came to America in that way, and helped to build our rocket capability. But Brian Crim's book expands knowledge quite a lot. While the Army was keen to bring them here to help in the Cold War struggle with the Soviet Union, the State Department was concerned about providing a haven for those who had helped an evil regime fight the most destructive war in human history. Some of those people may have been war criminals, to boot. The subtleties of this debate is both fascinating and more complex than most will realize. It is a thoughtful and thought-provoking book.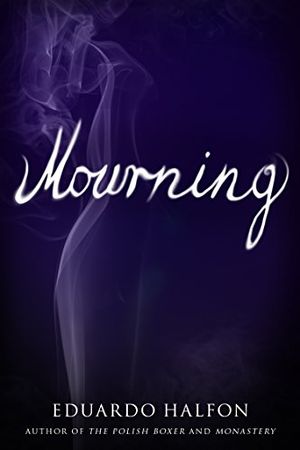 Recommended by Charlie Weber, documentary filmmaker and editor for Folklife digital magazine, Smithsonian Center for Folklife and Cultural Heritage
"It's unusual for someone to follow the work of a translator so closely." Adam Levy, one of the publishers at Transit Books had just sent me a copy of Andrés Barba's novel Such Small Hands translated by Lisa Dillman. I'd struck up an email conversation with Dillman, who teaches at Emory University and translates literary novels from Spanish. After reading her work on Yuri Herrera's Signs Preceding the End of the World, a surreal border ballad full of lightness, I knew I wanted to interview her. The topic? Her life and the art of translation, especially of works that foregrounded traditional culture. Other packages from Amazon arrived, more books. Eduardo Halfon's elegant and often wistfully atmospheric The Polish Boxer, Herrera's cautionary The Transmigration of Bodies, Barba's book of sad atoning August, October. Dillman's choice of projects astounded me; it was as if she knew that one day her entrance to the afterlife would depend on these choices. Her work often won prizes, but was I somehow deluding myself as to her skill? After all, I don't speak Spanish. I asked my colleague and native Spanish speaker, folklorist Olivia Cadaval to read Herrera's Signs Preceding, so she did. She liked it so much, she ordered a Spanish language copy as well. A week later she reported, "I like the English version better." Is it possible for a translator to be so keen on words, so tuned to the work, so totally in partnership with an author that they can make his or her book…better? My choice of reads for 2018 is the book Mourning. The description begins, "In Mourning, Eduardo Halfon's eponymous narrator travels to Poland, Italy, the U.S., and the Guatemalan countryside in search of secrets he can barely name." I haven't read it yet, but I expect a lot, as Halfon is a master. I can't wait to see what Dillman does with it.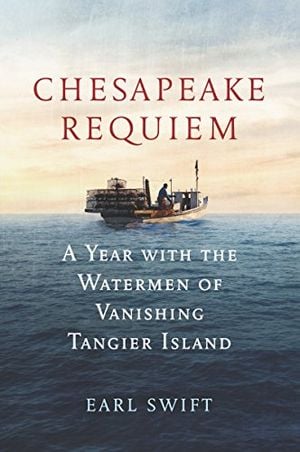 Recommended by Marjorie Hunt, folklorist and curator, Smithsonian Center for Folklife and Cultural Heritage
This excellent book vividly captures the traditional ways of life and work of the watermen of Tangier Island, Virginia, and the dire threat posed to the Island's existence by climate change as the waters of the Chesapeake Bay continue to rise and land disappears at an alarming rate. As someone who has conducted fieldwork with watermen on the Eastern Shore of Virginia and Maryland, I am captivated and moved by this meticulously reported, beautifully written and compassionate story of the intricate interconnections between people, place, history, and nature.
Having trouble seeing our list of books? Turn off your ad blocker and you'll be all set. For more recommendations, check out The Best Books of 2018.
A Note to our Readers
Smithsonian magazine participates in affiliate link advertising programs. If you purchase an item through these links, we receive a commission.