You Can Eat These Sculptures at Tate Britain
"An Edible Family in a Mobile Home" features life-size figures sculpted from cookies and cake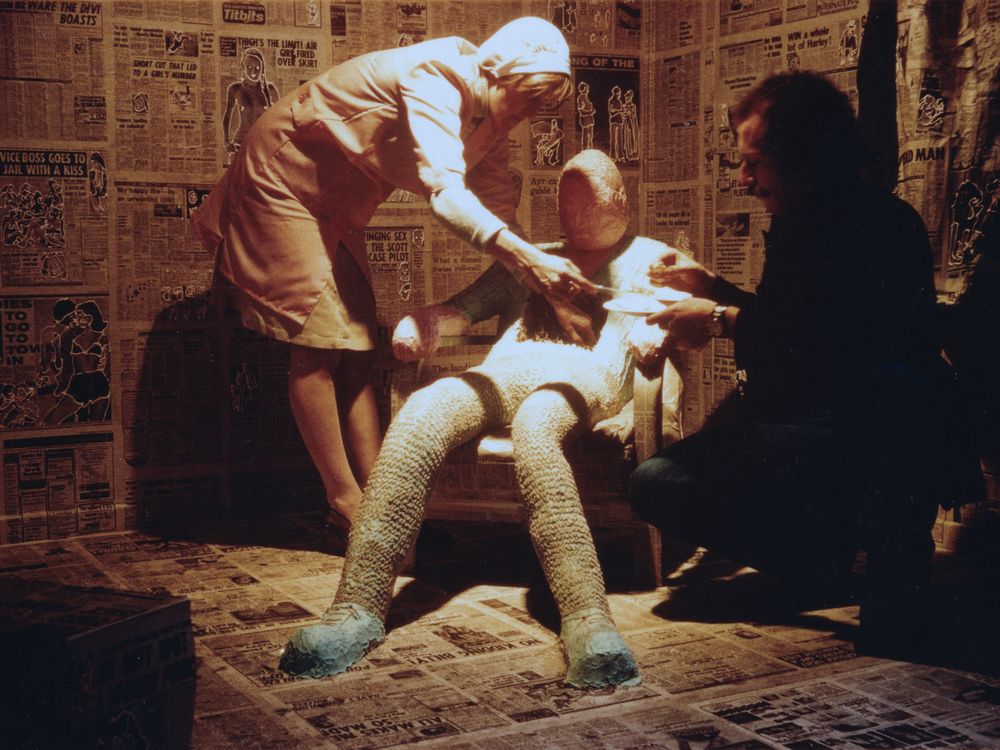 An upcoming installation opening at Tate Britain may look a bit more like a bakery than a Baroque masterpiece.
Created by artist Bobby Baker, An Edible Family in a Mobile Home will feature five life-size sculptures of family members—all crafted from cake, cookies and meringues. As visitors walk through the space, they'll have the opportunity to sample pieces of the artworks, according to a statement from the museum.
This display is a replica of Baker's 1976 installation of the same name, which she staged in her east London home. For one week, visitors walked through the house and ate pieces of the "family" as Baker served tea, "performing the role of a polite female host," per Tate Britain.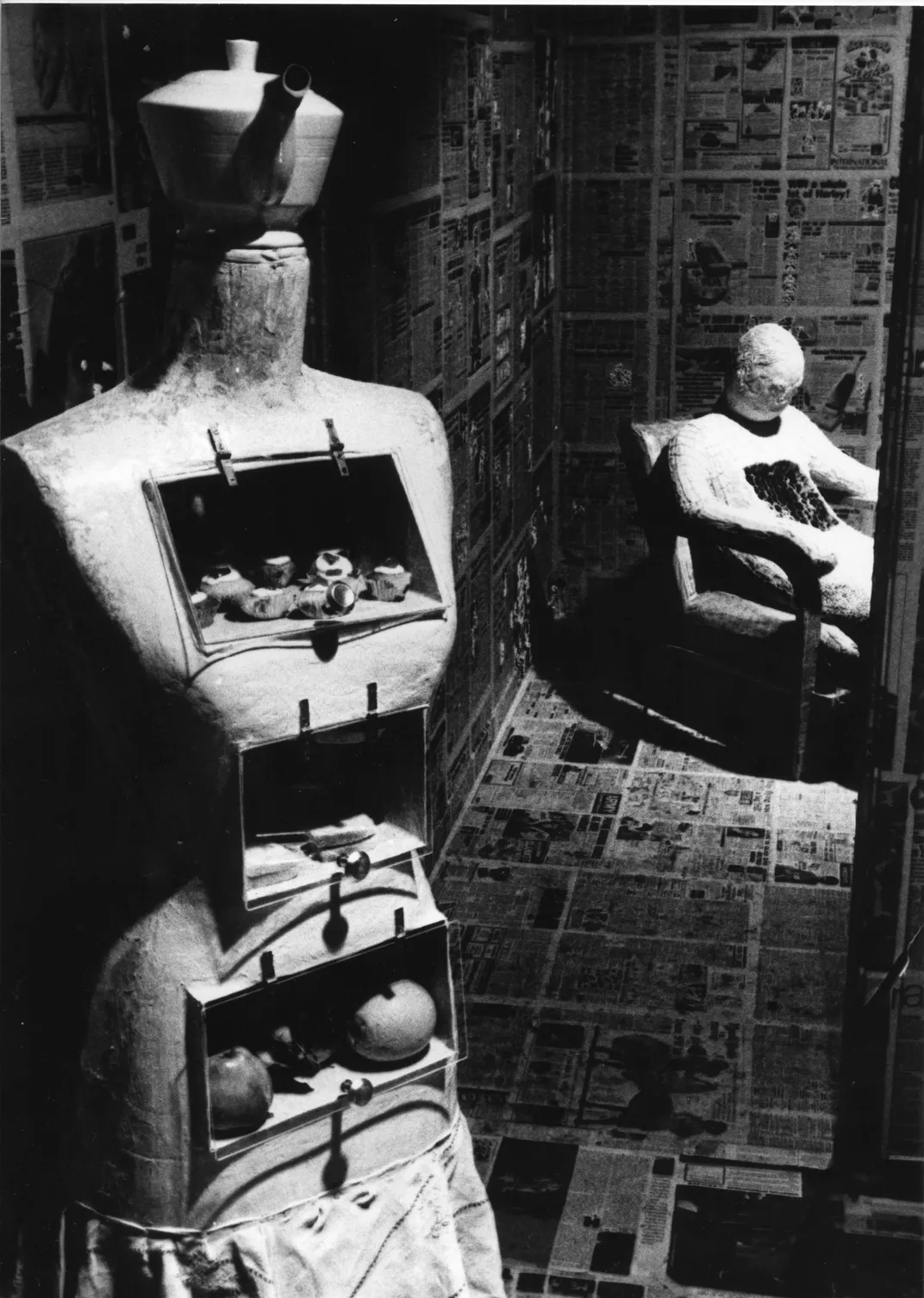 The installation took over several rooms: A father sat in an armchair surrounded by tabloid newspapers in the living room. In the bathroom, a teenage son—made of garibaldi cookies—bathed in chocolate cake bathwater. In the kitchen, a teapot-headed mother made from a mannequin supplied sandwiches, fruit and fair cakes from compartments inside her torso.
On November 8, a replica of Baker's prefabricated home will open on Tate Britain's South Lawn. This time around, cake maker Lily Vanilli is baking the edible figures, which Baker and her team will assemble. Hosting duties will be shared by art students and young women recruited through the charity You Make It, who have been "trained by Baker to serve cake and pour tea," according to the museum. They can also point visitors to a newly added vegan option.
The installation accompanies Tate Britain's fall exhibition—"Women in Revolt!"—which will feature feminist art made by more than 100 women artists in the United Kingdom. These two displays pair well together, as Baker has spent most of her career highlighting how women's work is overlooked and undervalued. She is particularly concerned with care work performed by women, as she tells the Guardian's Nadia Khomami.
"Society still doesn't adequately support families, parents or domestic labor, and yet work and childcare are fundamental to survival and humanity," says Baker. "The pandemic also exposed the many inequalities that still exist in society today and their detrimental impact on family life."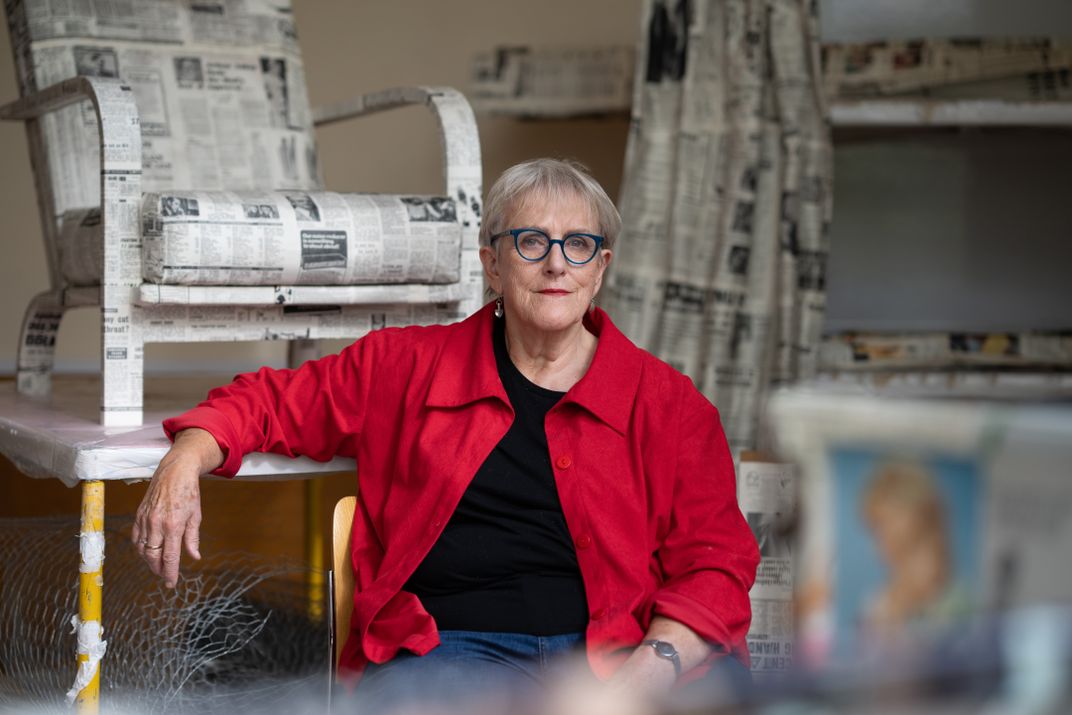 Earlier in her career, Baker studied painting before quickly becoming disillusioned with the art world's elitism and sexism, as she tells the Guardian. She found her footing when she began experimenting with unconventional approaches, such as using food to create art. In 1972, for example, she created an entire Christmas dinner made entirely from cake.
Then came An Edible Family, her career-defining creation. "I wanted to make work for people in and around their environments," she tells the Guardian. "I'd moved into an Acme Studios prefab on an estate occupied largely by families with young children. I wanted to make work that related to their lives, and I realized subsequently that the show was also a reflection on my own family life as a child."
Inside the finished installation, everything was coated in icing, enveloping the scene in "crystalline beauty," as she told Feast's Ellie Doney in 2019.
"The walls and figures sparkled," she said. "It was utterly beautiful, but that didn't last throughout the week. It became grotesque as it got eaten."
"Women in Revolt!" will be on view at Tate Britain in London from November 8, 2023 to April 7, 2024. An Edible Family in a Mobile Home will open during the exhibition's first four weeks and again during the final four weeks.