Will Mandatory Calorie Counts Rain on Cinnabon's 8,300-Rolls-Per-Hour Thanksgiving Parade?
Cinnabon staffs up to cope with the holiday rush for their 880-calorie cinnamon rolls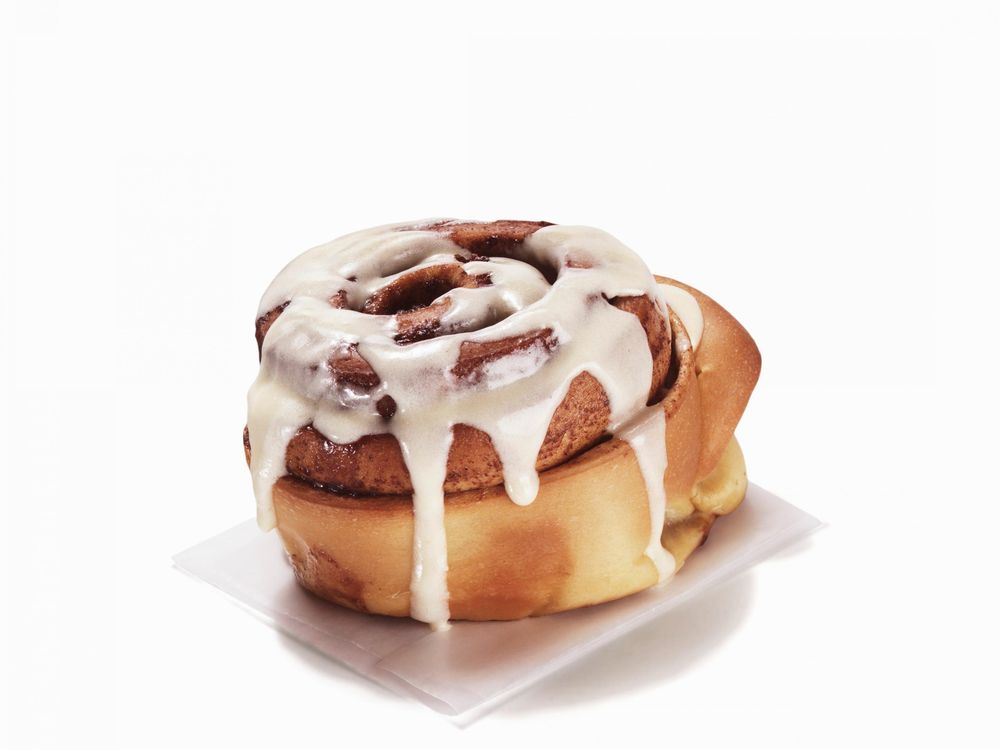 Thanksgiving is notorious for the number of travelers that hit the roads and climb into the skies. En route, those travelers will eat—and apparently, many choose Cinnabon's classic cinnamon roll: The chain will sell about 1 million rolls nationwide Wednesday to Sunday, reports Venessa Wong for Businessweek.  
That's 8,300 rolls each hour, despite the fact that the buns pack in 880 calories. That's one third of a typical day's worth for men and nearly half that for women, according to amounts reported by SFGate.com.  (The classic is slightly leaner than the Pecanbon, which carries 1080 calories.)
In attempt to help people curb such excesses, the Food and Drug Administration just ruled that chain restaurants, Cinnabon included, will need to post calorie counts. "Americans eat and drink about one-third of their calories away from home and people today expect clear information about the products they consume," said FDA Commissioner Margaret A. Hamburg in a press statement.
Does that mean this year will be the last gorging of Cinnabons? 
Probably not. For example, a research review from a public health philantropy, the Robert Wood Johnson Foundation, reports that consumers want menu labeling—but that real-world studies on whether that information changes their behavior show mixed results. If people don't know how many calories is too much, the numbers are practically meaningless. And even as calorie transparency has spread, it hasn't been entirely clear that the rules help combat obesity. Or, at least, not as effectively as people hope.
In the meantime, Cinnabon expects to see even higher sales on Christmas Eve: some locations have historically reported 500 preorders on that day alone, Wong writes for Businessweek.