Which Wine Should You Pair With Your Weed?
Forget the cheese and charcuterie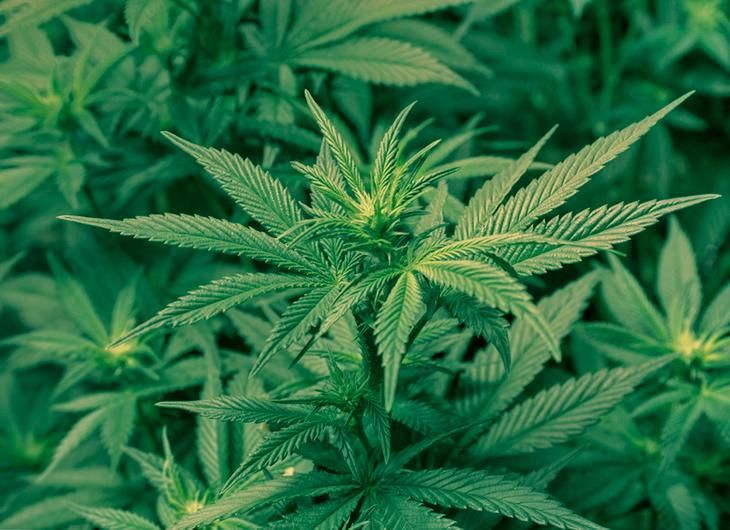 More and more states are choosing to legalize marijuana. And as pot goes mainstream, it's acquiring a new level of sophistication. A somewhat surprising byproduct of this phenomenon is the rise of wine (or beer) and weed pairings, Dan Nosowitz writes for Modern Farmer.
Weed has a long and cartoonishly unrefined relationship with food and drink. This relationship typically manifests in the form of the munchies. THC, the key ingredient in marijuana, tricks the brain into thinking it's hungry; hence the junk food cravings. But the culture surrounding cannabis has recently branched out into a classier direction. Stores offer a much wider variety of flavors, and, as Jessica Bennett reported for the New York Times last year, professional pot reviewers analyze the flavor profiles of different strains to provide recommendations.
Now some are attempting to pair those flavors with an aromatic beverage. Sites like The Cannabist and Leafly now offer suggestions for the appropriate wine or beer to consume with one's weed. And at least some people in the wine industry appear to be open to collaborating. Katie Shapiro of The Cannabist spoke to Paul Yanon, a sommelier at Mulderbosch Vineyards:
"There's a lot of pairings that just don't work, so it's really about trial and error," says Yanon. "We (sommeliers) are good at our jobs because of how many different wines we try and are always looking to complement the flavors we find in different varietals with food. With so many new strains, it's really the next logical step to start incorporating into the culinary culture."
The goal isn't that different from pairing a cheese or meat with wine or beer. Shapiro offers a few suggestions. The herbal notes of a sauvignon blanc go well with a citrusy strain, such as Amnesia Haze, while the full bodied nature of a cabernet red wine blends with a similarly hearty strain of weed like purple kush. Similarly, Kayla Williams of Leafly recommends citrus toned strains like Maui Wowi to go with wheat beers with citrus undertones, like Blue Moon.
Some vineyards have also begun experimenting with weed-infused wines, urban vineyard owner Ben Parsons told Shapiro. "It's inevitable that certain strains, growers and cannabis brands will gain notoriety in the same way that varietals and winemakers have done over the years," Parsons said.
The trend may not be for everyone, though, as mixing alcohol and marijuana can cause some to react negatively. When partaking in beer, wine or weed separately or in combination, it's best to do so in moderation.