What to Know About the New Covid-19 Vaccines, Now Recommended by CDC Advisers
Experts say the latest boosters are effective against emerging variants including EG.5.1 and BA.2.86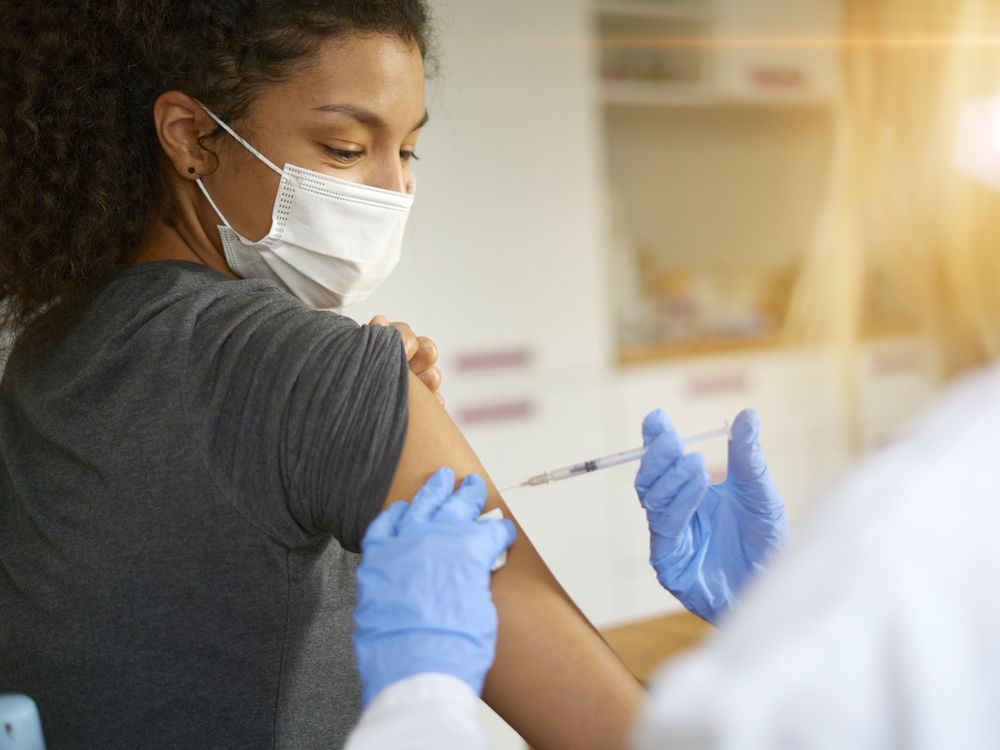 A panel of advisers to the Centers for Disease Control and Prevention (CDC) has recommended a new Covid-19 booster vaccine for everyone ages 6 months and older.
After previously being approved by the Food and Drug Administration (FDA) on Monday, the shots now must receive the final green light from the CDC's director, which might happen as soon as Tuesday evening, per NBC News' Erika Edwards.
These new boosters come amid a recent uptick in Covid hospitalizations, accompanied by the annual surges in the flu and RSV, a respiratory virus that is largely mild but can seriously affect infants and older adults.
Vaccines remain the best form of protection against viruses in lieu of social distancing and mask-wearing, which are highly unlikely to return en masse. However, while 69.5 percent of Americans received the initial Covid vaccine, only 17 percent received the booster that came out last year, according to data from the CDC.
With the updated shots expected to begin rolling out within 48 hours, here are some answers to common questions about the boosters.
What is the purpose of the new vaccine?
The latest vaccine, as with previous iterations, is primarily meant to prevent severe illness, hospitalization and death from Covid-19.
Because viruses continuously evolve, scientists must constantly keep pace with their changes by developing new vaccines to combat them. Further, immunity from these vaccines is temporary and decreases with time: Vaccines offer their strongest protection against mild illness for only a few months after they are received, because the body gradually breaks down the antibodies created after immunization.
"It's antibodies that really prevent mild infection," Paul Offit, the director of the Vaccine Education Center at Children's Hospital of Philadelphia, tells Rachel DuRose of Vox. "But antibodies are short-lived."
However, vaccines also support the immune system's T-cells and B-cells, which protect against severe illness in the longer term. So although vaccines don't necessarily prevent infection, they do reduce the chances of severe disease greatly.
Will the vaccine be useful against the most recent variants, such as BA.2.86?
This year's Covid booster is monovalent, designed to target a single strain: the omicron variant XBB.1.5, which was dominant when FDA advisers endorsed the new vaccine in June. Now, however, XBB.1.5 causes only about 3 percent of new cases in the country. But other omicron sub-variants are still circulating, making up almost all recent cases of Covid in the U.S.
Most recently, EG.5.1 (commonly called Eris), which was responsible for 21.5 percent of recent cases, and BA.2.86 (commonly called Pirola), a new sub-variant, have gained traction.
But laboratory research suggests the vaccines are still protective against these other variants. The CDC reviewed studies examining the vaccine's potency against new variants and confirmed its effectiveness Friday, and independent labs have reached the same conclusion, report Christina Jewett and Noah Weiland for the New York Times.
"We were really getting ready for no response at all, but the data is very, very promising," Fikadu Tafesse, a molecular microbiologist and immunologist at Oregon Health & Science University, says to the New York Times.
Vaccine manufacturers Pfizer and Moderna have said their new shots are effective against these sub-variants. Pfizer told Youri Benadjaoud of ABC News that "a recent preclinical study showed that our updated monovalent XBB.1.5 vaccine elicited a strong neutralizing antibody response against a number of Omicron variants, including EG.5.1 and BA.2.86."
Last week, Moderna published early results that show the updated booster induced a nearly nine-fold increase in antibodies against BA.2.86, and previous lab tests showed their vaccine also protects against sub-variants EG.5 and FL.1.5.1, which together make up 36 percent of new Covid cases in the U.S., per ABC News.
Is the Covid vaccine going to be annual?
Annual Covid vaccines are likely, according to some experts, though no official recommendation has been issued. Both Covid and the flu are what Thomas Duszynski, an epidemiologist with Indiana University's School of Public Health, calls "endemic diseases" that will see new cases every year, Vox reports. Duszynski tells the publication that people should see Covid shots as an annual booster, such that the "culture around Covid-19 shots will become very similar to that around flu shots."
"Why should Covid be different from flu? Everyone is recommended to get the flu shot," Katelyn Jetelina, an epidemiologist who consults for the CDC, tells Laurie McGinley and Lena H. Sun of the Washington Post. "Covid is more deadly, more contagious than flu."
Can I get my Covid vaccine at the same time as my flu vaccine?
Getting both the flu and Covid vaccine in the same session can be done if a patient is due for both immunizations, per the CDC. Studies have found the practice to be safe and effective, though mild and temporary side effects may be slightly more likely when getting both shots at once.
"We encourage people to get vaccinated for Covid when they get their annual flu shot," Christopher Ridley, a Moderna spokesperson, tells KFF Health News' Arthur Allen.
Will the vaccine be available for free?
This round of shots will mark the first time the federal government won't cover the cost of a Covid vaccine, as the nation's public health emergency for the virus—and the funding that came with it—officially ended in May. However, federal law mandates insurance companies to cover vaccines recommended by the CDC.
Without insurance, Moderna will now charge $129 for a booster and Pfizer will charge $120, a jump from last year's $30, reports KFF Health News. This may pose a problem for the country's roughly 23 million adults who lack health insurance, though the Biden administration has a plan to distribute the updated shot to uninsured people for free.
According to the New York Times, vaccine manufacturers have pledged to donate shots to the uninsured, and Moderna has said it has no limit on the number of doses it may hand out for free.
Is there any benefit to getting the vaccine if I'm at a low risk?
The CDC advisers recommended the booster shots for everyone who is 12 years and older, and they're approved for emergency use in children between 6 months and 11 years old.
Experts agree that those above the age of 65 and people with health conditions that render them susceptible to Covid are most at risk, making the vaccine critical for these groups.
However, an estimated 96 percent of people ages 16 and older in the U.S. already have some form of immunity against Covid, according to a recent study, which also shows that hybrid immunity, or immunity as a result of both prior infection and vaccination, is the most protective. Some experts say healthy young people may want to weigh other factors, per the Post, such as the risk of myocarditis young men can face as a side effect of the vaccine, though most people recover fully from the condition. Some research, however, suggests the chances of getting myocarditis via Covid infection are higher.
But for any eligible person, even those who are at a lower risk of severe disease, the booster may help reduce the risk of developing long Covid and prevent transmission of the virus to vulnerable people, writes NPR's Maria Godoy, Rob Stein and Jane Greenhalgh.
"I don't think there is a downside for a healthy young person to receive a booster dose," Offit says to Vox. "I think of it as low risk, low reward."
Experts tell the Post that late October might be a good time to get the Covid vaccine, as that timing would provide peak protection for holiday gatherings. Other experts say young, healthy people may choose to get the vaccine later in the year, closer to the winter holidays, per the publication.
Studies show that it is better to wait at least four months between doses and after infection to get another vaccine, per Rachel Gutman-Wei of the Atlantic, and shots take about two weeks to take full effect.
"We're still going to learn over time the consequences of Covid infection without vaccination or under-vaccination because long Covid is still a thing we're trying to understand," Taison Bell, an infectious diseases expert at the University of Virginia Health, says to Vox. "I think it's better to stack the deck in your favor and get vaccinated when you can so that you are in the best shape to both not have severe symptoms, and, particularly if you're high risk, stay out of the hospital."
Editor's Note, September 13, 2023: This article has been updated with more current prices for the boosters and guidance on who should get the vaccine.