Explore Skulls and Artifacts From a 16th-Century Warship
The Mary Rose was the pride of Henry VIII's fleet before it sank at sea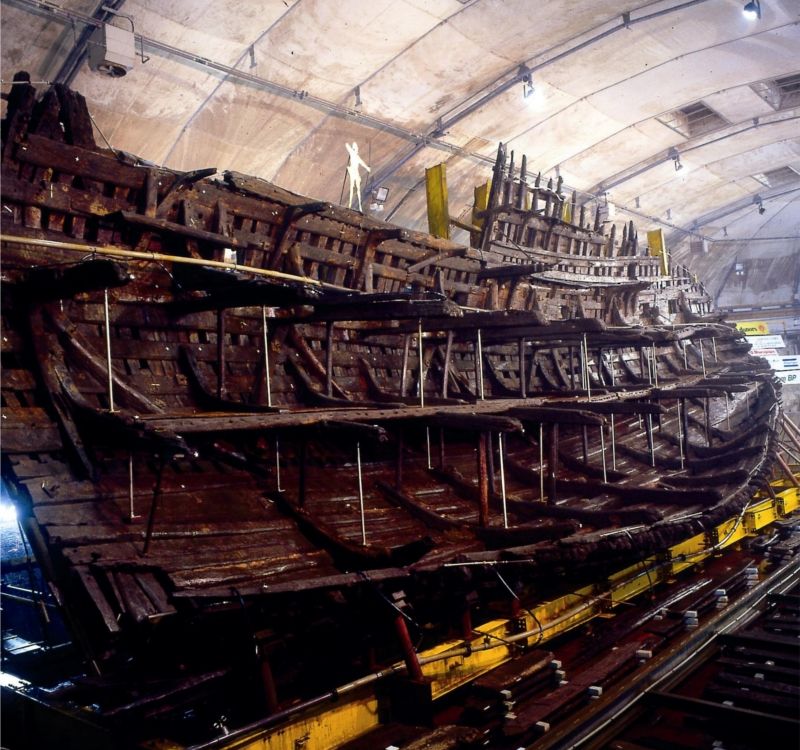 Before the Mary Rose was sunk during the Battle of the Solent in 1545, it served as the flagship of Henry VIII's fleet. For centuries, the massive battleship sat at the bottom of the English Channel off the coast of Portsmouth, England until it was rediscovered in 1971 and raised in 1982. Now, after decades of study by archaeologists, anyone with an internet connection can examine digital recreations of the human remains and Tudor-era artifacts recovered from the 16th-century shipwreck.
"Virtual Tudors" is an online collaboration between Oxford University, Swansea University and the Mary Rose Trust. Researchers from all three institutions have spent decades studying the tens of thousands of artifacts and remains of the ship's crew discovered on board the shattered battleship. While the website is partly geared toward allowing researchers to study these objects remotely by providing rotatable, high-resolution 3D scans of these objects, it also aims to draw members of the public in by letting them get their virtual hands on a piece of history, Sarah Knapton reports for the Telegraph.
"[The ship] is a workplace for the people on board, it's a home and it's a machine and it's a warship and it's also a moment in time," Alex Hildred, head of research and curator of human remains at the Mary Rose Trust, tells Nicola Davis for the Guardian.
Giving people the chance to examine digital recreations of these artifacts is about more than just advertising the research being done on the remnants of the Mary Rose: it's also about challenging some long-held beliefs about archaeology. Throughout history, researchers have relied on hand-on analyses of artifacts, from clothing to dinnerware to human remains. However, the researchers behind the project are pushing for more high-resolution 3D models of artifacts to be made available for anyone to examine, Jonathan Webb reports for the BBC.
"Do you really need to hold the skull, or can you tell a lot from the digital one? There's the potential to speed up science dramatically—but this needs to happen first,"  Richard Johnston, a materials engineer at Swansea University, tells Webb. 
In addition to the educational aspect of the Virtual Tudors website, the models will also be used in a study to see whether remote researchers can pick out intriguing details from the bones of the long-dead sailors. Bone specialists who participate will be given a quiz about the individual remains, and their findings will be compared to those in a recent study by researchers who examined the bones in person.
After working with the ship's artifacts online, for those who also want to see the Mary Rose offline, they're in luck, Jason Daley reports for Smithsonian.com: after a 34-year conservation effort, the Mary Rose has resurfaced on display at The Mary Rose Museum in Portsmouth, U.K.