In September 1920, Virginia Woolf was expecting a visit from T.S. Eliot.
"We are hoping to see you on Saturday," she wrote in a letter to the poet. After reviewing which trains to catch, she concluded with one final instruction: "Please bring no clothes; we live in a state of the greatest simplicity."
The renowned Modernist writer was not, of course, actually suggesting that her friend leave his clothes behind. Rather, she was explaining how the sartorial standards of the day applied at her cottage in East Sussex, England: Namely, they didn't.
"What she meant by 'bring no clothes' was that … they did not dress for dinner, change for church (there was no church) or worry about getting their best clothes grubby in the garden," writes the Guardian's Kathryn Hughes. "The clothing conventions to which the rest of upper-middle-class society had returned after the First World War had no place there."
Now, this directive from Woolf's letter is the title of a new exhibition. "Bring No Clothes: Bloomsbury and Fashion" is billed as the first major show to examine the sartorial style of the Bloomsbury Group, a circle of early 20th-century English writers, artists and philosophers. Among its members were Woolf, writer E.M. Forster, economist John Maynard Keynes and other influential luminaries.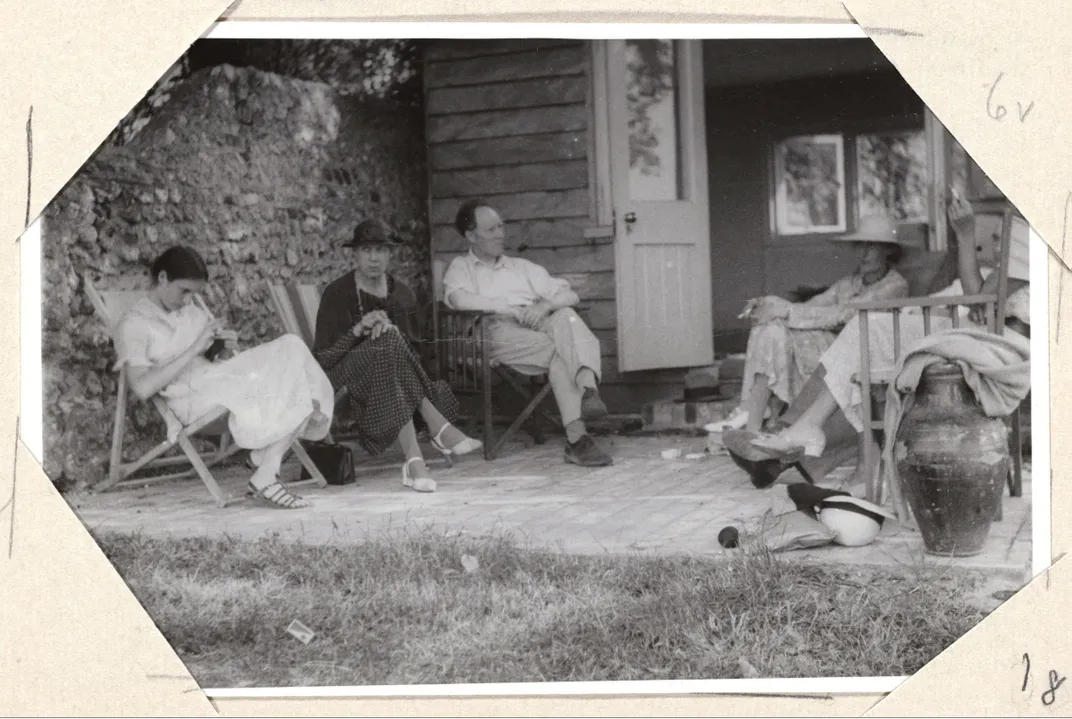 While they spent much of their time in the Bloomsbury district of London, the group also gathered in the country. The new exhibition is on view at Charleston, a farmhouse-turned-museum in Sussex once inhabited by Woolf's sister, Vanessa Bell, and the painter Duncan Grant. It was a popular hangout for members of the Bloomsbury Group, as was nearby Monk's House, the cottage once owned by Woolf and her husband, Leonard Woolf.
Curated by fashion journalist Charlie Porter (who also published a companion book of the same name), "Bring No Clothes" focuses on six central figures: Woolf, Bell, Grant, Forster, Keynes and the aristocrat Lady Ottoline Morrell. Objects on view include photos, manuscripts, paintings, garments and several never-before-seen personal items, such as a bag hand-embroidered by Bell for Woolf, as well as necklaces worn by the two sisters.
The show relies heavily on images and texts, as most of the Bloomsbury wardrobes no longer exist. These garments weren't simply lost to history; some were deliberately destroyed. One item on view is the diary of Grace Higgens, a housekeeper at Charleston, who described a striking scene soon after Bell's death: "Had a bonfire and burnt Mrs. Bells' mattress and lots of her clothes, and pillows."
This event "confirms the absolute absence of sentimentality about clothes," Porter tells the New Yorker's Rebecca Mead. "From this, you can kind of presume what happened to Virginia Woolf's clothes. There would have been no sense of holding on to things."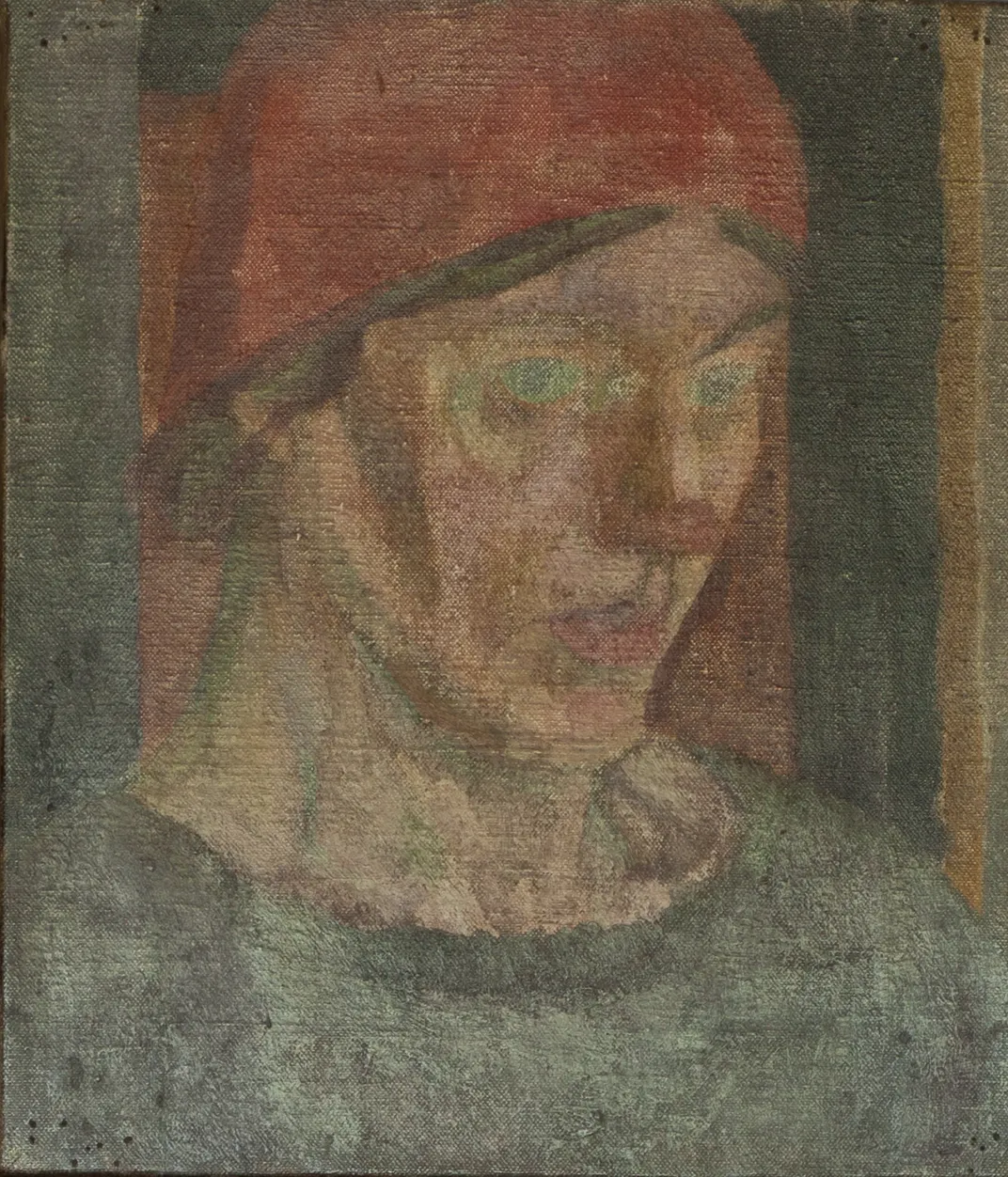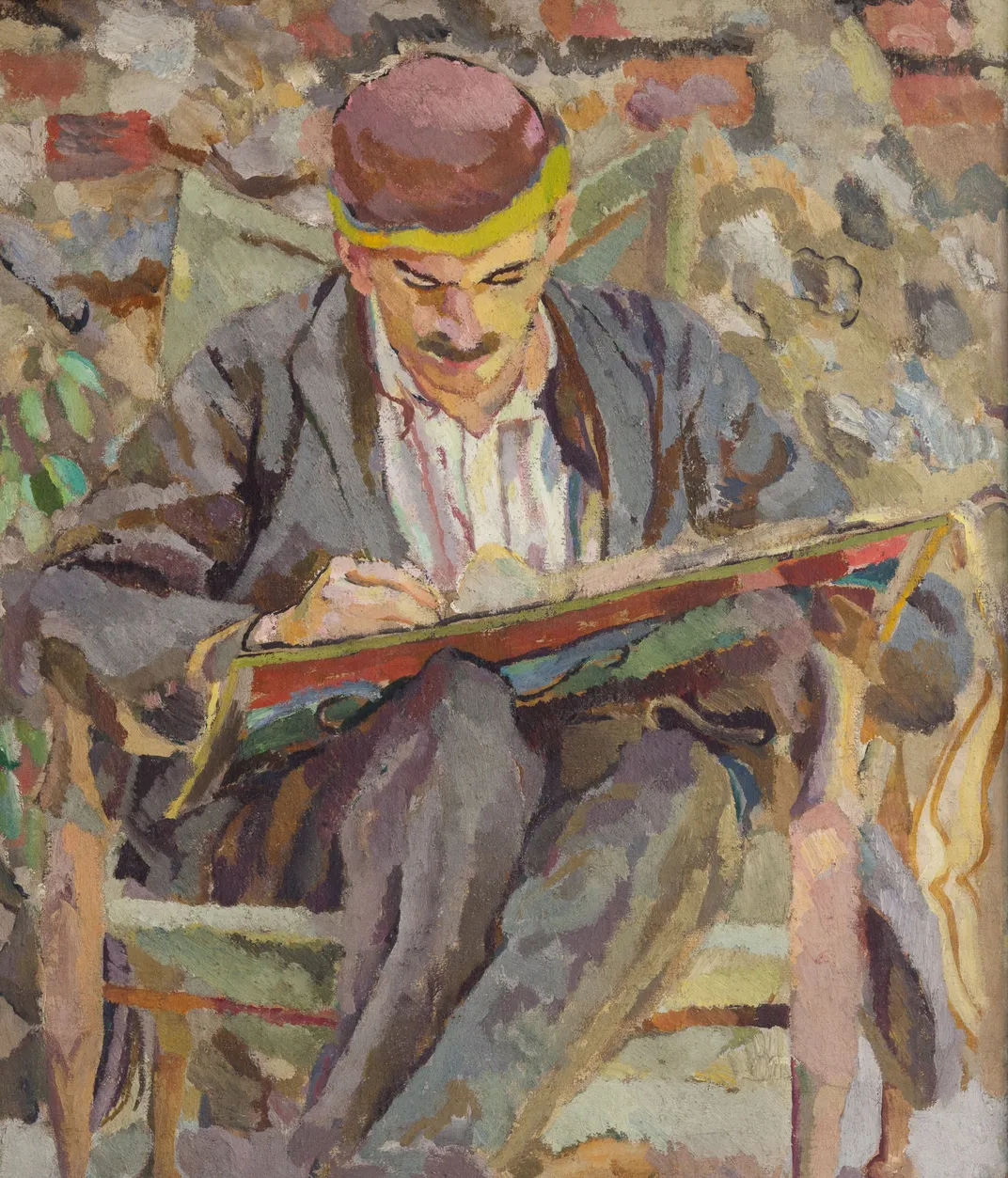 According to Porter, the sisters' disdain for fashion stems in part from their oppressive Victorian childhood. Their abusive half-brother, George Duckworth, forced the sisters to attend society events with him and wear "torture-like corsets," as Porter tells AnOther magazine's Joe Bobowicz. "They were expected to sit and stay silent with no agency. The clothing is crucial to understanding what it was they escaped from in forming the Bloomsbury Group."
Yet even as Woolf scoffed at decorum, her views on fashion were complex and often contradictory. In her fiction, clothing is imbued with meaning. In fact, in an early draft of Mrs. Dalloway, the novel's famous first line is not about flowers, but gloves ("Mrs. Dalloway said she would buy the gloves herself"). In her personal life, Woolf "was hardly free of anxiety about clothing," writes the New Yorker. "Her journals are filled with comments about the inadequacies of her wardrobe. On multiple occasions, she decries herself as badly dressed (a verdict sometimes endorsed by other members of her circle)."
"Bring No Clothes" also traces how these contradictions persist. Despite the Bloomsbury Group's determination to defy popular convention, its members have had an enduring influence on fashion. Today's designers often take inspiration from the 20th-century cultural radicals, who "explored a liberated sexuality, feminism, queerness and pacifism, helping to set the foundations for how we dress today," as the exhibition announcement puts it.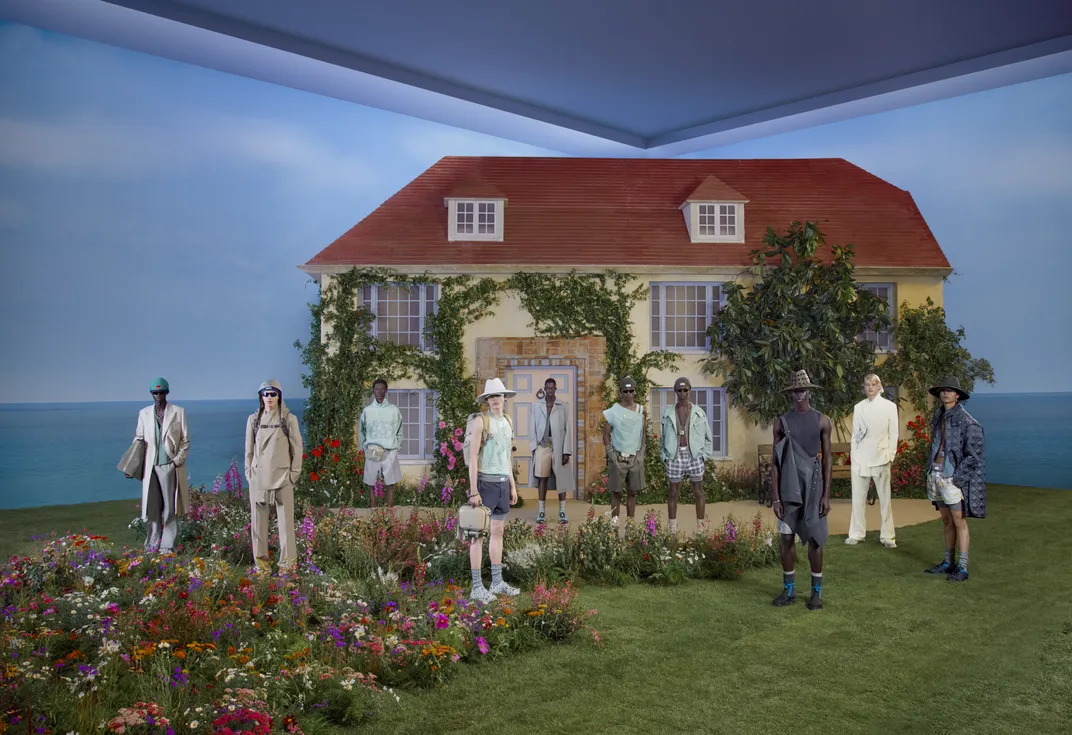 Most of the garments on display are from contemporary brands. For instance, Kim Jones, the artistic director of Fendi womenswear and Dior menswear, has created entire collections inspired directly by Woolf and Grant.
"It struck a chord with me—the way that these people lived exactly how they wanted to live," Jones tells the New Yorker. "It was almost like punk. They really shook off the semblance of Victoriana they grew up with."
"Bring No Clothes: Bloomsbury and Fashion" is on view at Charleston in Lewes in Sussex, England, through January 7, 2024.