UNESCO Recommends Adding Venice to List of World Heritage in Danger
Throngs of tourists and rising water levels are threatening to overwhelm the historic city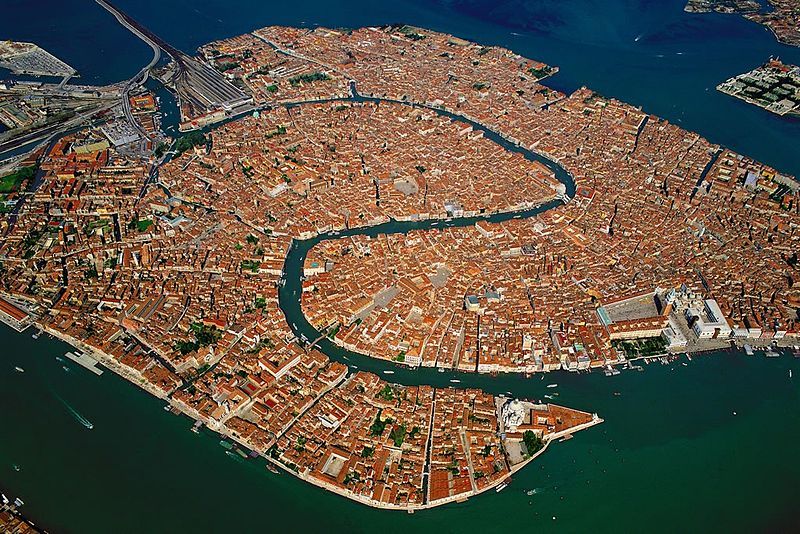 Officials at UNESCO are recommending that Venice, Italy, be added to its List of World Heritage in Danger, a designation that identifies vulnerable heritage sites in need of support.
The agency's World Heritage Committee will officially decide which sites to add to the list when it meets in the fall, according to Reuters' Geert De Clercq, Augustin Turpin and Federica Urso. The list currently includes 55 locations around the world facing a variety of threats—including war, natural disasters, climate change, development projects and more.
In a recent report, UNESCO wrote that Venice's proposed solutions are "currently insufficient and not detailed enough and should be subject to further discussions and exchanges." 
The Municipality of Venice says that it "will carefully read the proposed decision published … by the Center for UNESCO's World Heritage Committee and will exchange views with the government, which is the State Party with which UNESCO interacts," report CNN's Jessie Gretener and Sharon Brathwaite.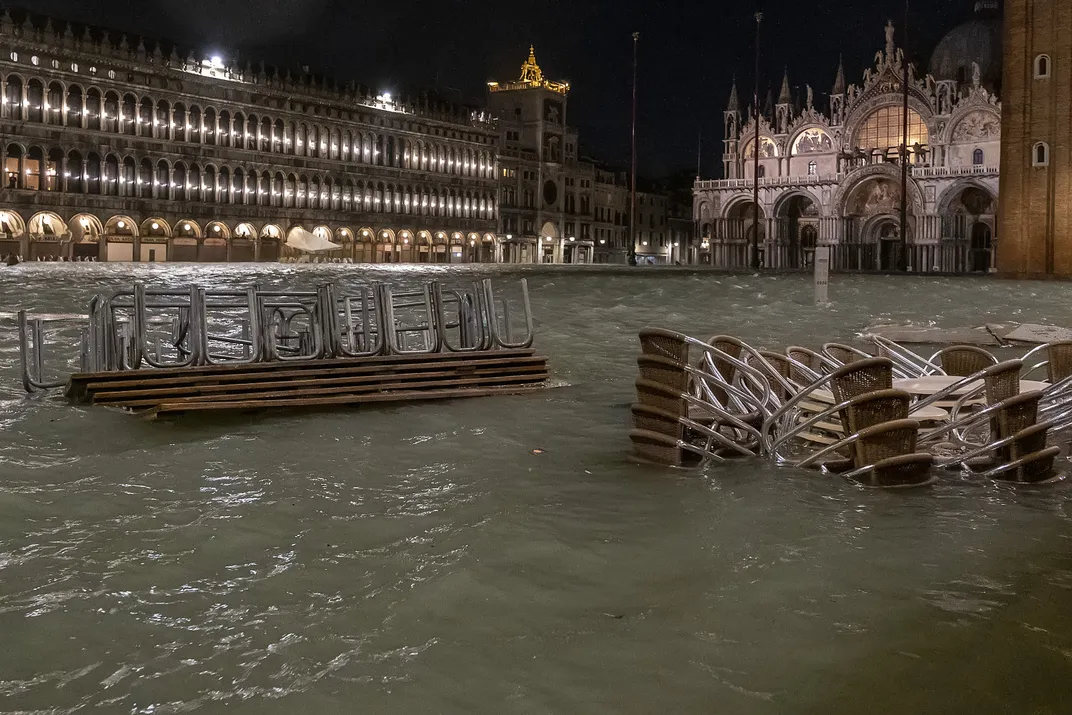 The challenges facing Venice are no secret: Throngs of tourists are pushing the historic city to its limits. The population of Venice sits around 50,000, but it can see up to 110,000 daily visitors during peak tourist season, write Niha Masih and Kelsey Ables of the Washington Post. 
UNESCO nearly added Venice to its list in 2021, but it decided against it after the city banned large cruise ships sailing through the city's center. Venice has also been planning to enact a fee for day-tripping tourists, though the proposal has faced delays and opposition. 
Climate change and extreme weather are also becoming increasingly serious threats to the city's future. Earlier this year, historic low tides dried up some of the city's smaller canals. In 2019, record floods swept through Venice with alarming force—and the city will only become more vulnerable to flooding as sea levels rise.
In some cases, adding sites to UNESCO's list has created real change. "Among success stories, the agency cites the example of the barrier reefs in Belize, which were added to the list in 2009," writes the Washington Post. "In subsequent years, in partnership with UNESCO, the government developed a plan, halting oil exploration and drilling to eliminate one of the biggest threats to the site." A more recent addition is the Ukrainian city of Odesa, which has been repeatedly subject to Russian missile attacks.
Now, by adding Venice to the list, UNESCO would be communicating a newfound sense of urgency in the push to protect the city.
"Throughout its history Venice has required a lot of maintenance and preventive measures," Monika Schmitter, a scholar of architecture at the University of Massachusetts at Amherst, who specializes in the material culture and built environment of Venice, told BBC Future' Joseph Phelan last year. "The problem arises when these measures are not taken continuously."