U.S. Maternal Death Rates More Than Doubled in the 21st Century, Study Finds
Between 1999 and 2019, pregnancy-related mortality rose dramatically, with the worst outcomes among Native American, Alaska Native and Black people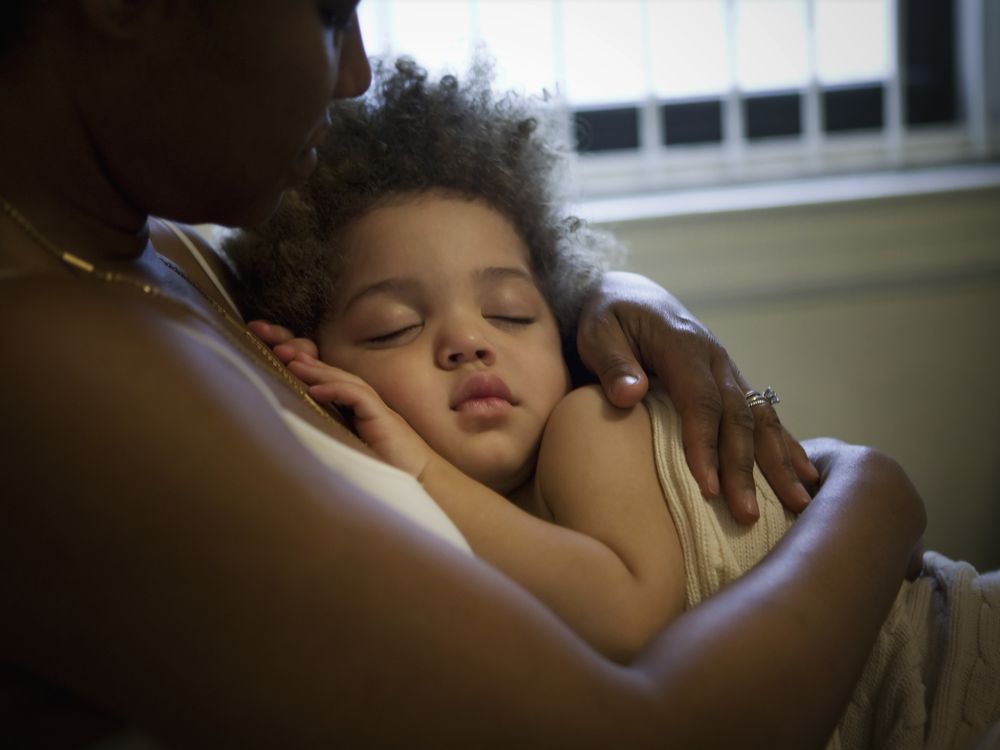 The maternal death rate in the United States more than doubled between 1999 and 2019, according to a new study published this week in the Journal of the American Medical Association.
Within that 20-year period, the researchers documented stark disparities across five racial and ethnic groups. While all populations saw at least a two-fold rise in pregnancy-related deaths, maternal mortality tripled for Native American and Alaskan Native people. And Black Americans had the highest mortality rate of all groups in the study.
The rise in deaths "is exacerbated in populations that have been historically underserved or for whom structural racism affects them greatly," Allison Bryant, a co-author of the new study and an obstetrician and senior medical director for health equity at Mass General Brigham, tells NPR's Pien Huang and Jane Greenhalgh.
Maternal mortality describes deaths during pregnancy or up to a year after giving birth. To calculate this, the researchers analyzed state-by-state data on live births and deaths. Next, they plugged this information into a model that estimated maternal mortality by race or ethnicity and by state, out of every 100,000 live births.
"I hate to say it, but I was not surprised by the findings. We've certainly seen enough anecdotal evidence in a single state or a group of states to suggest that maternal mortality is rising," Karen Joynt Maddox, a health services and policy researcher at Washington University in St. Louis who did not contribute to the research, tells Laura Ungar of the Associated Press (AP). "It's certainly alarming, and just more evidence [that] we have got to figure out what's going on and try to find ways to do something about this."
The new study was the first to look at maternal mortality disparities across all states, including differences by race and ethnicity, according to a statement.
"Often, states in the south are called out as having the worst maternal mortality rates in the nation, whereas California and Massachusetts have the best. But that doesn't tell the whole story," Bryant says in the statement. "It's essential to look at the disparities between populations that exist, even in the 'best' states."
In some northeastern states, Black people had the highest maternal mortality rates. The highest rates among Native American and Alaska Native people were in the Midwest and Great Plains states, per the statement.
"We're showing that [maternal mortality rates] are worsening in places that are thought of as having better health," Gregory Roth, a co-author of the study and global cardiovascular health researcher at the University of Washington, tells NPR.
While the study did not look at the specific causes of death, the leading drivers of pregnancy-related mortality in the U.S. are mental health conditions, excessive bleeding, conditions related to the heart and infections, according to the Centers for Disease Control and Prevention (CDC). In U.S. data from 2017 to 2019, four in five pregnancy-related deaths were preventable, per the CDC.
The U.S. has significantly higher maternal death rates than other high-income countries, according to an analysis by the Commonwealth Fund, a health care foundation. For example, Australia, Japan, Germany and the Netherlands have between one and four maternal deaths per 100,000 live births. That number is almost 24 in the U.S.—and among Black Americans, specifically, the mortality rate is much higher, above 55 per 100,000 live births.
After the Covid-19 pandemic hit, pregnancy-related deaths in the U.S. rose. They increased from 20.1 deaths per 100,000 live births in 2019, to 23.8 in 2020 and 32.9 in 2021—when the death rate among Black people was more than double that of white people, CNN's Jacqueline Howard wrote earlier this year.
Maddox tells the AP that the U.S. does not invest in social services, primary care and mental health as much as other wealthy countries do.
But the nation made some progress in maternal health this week, when the Food and Drug Administration approved a blood test for pre-eclampsia, a pregnancy-related high blood pressure disorder. It's a leading cause of death among pregnant people and disproportionately affects Black women, writes the New York Times' Roni Caryn Rabin.
"It's revolutionary," Doug Woelkers, a perinatologist at UC San Diego Health, says of the test to the Times. "It's the first step forward in pre-eclampsia diagnostics since 1900, when the condition was first defined."