U.S. Court Says A Chicken Sandwich Can't Be Copyrighted
Man claims intellectual property theft for putting chicken on a bun.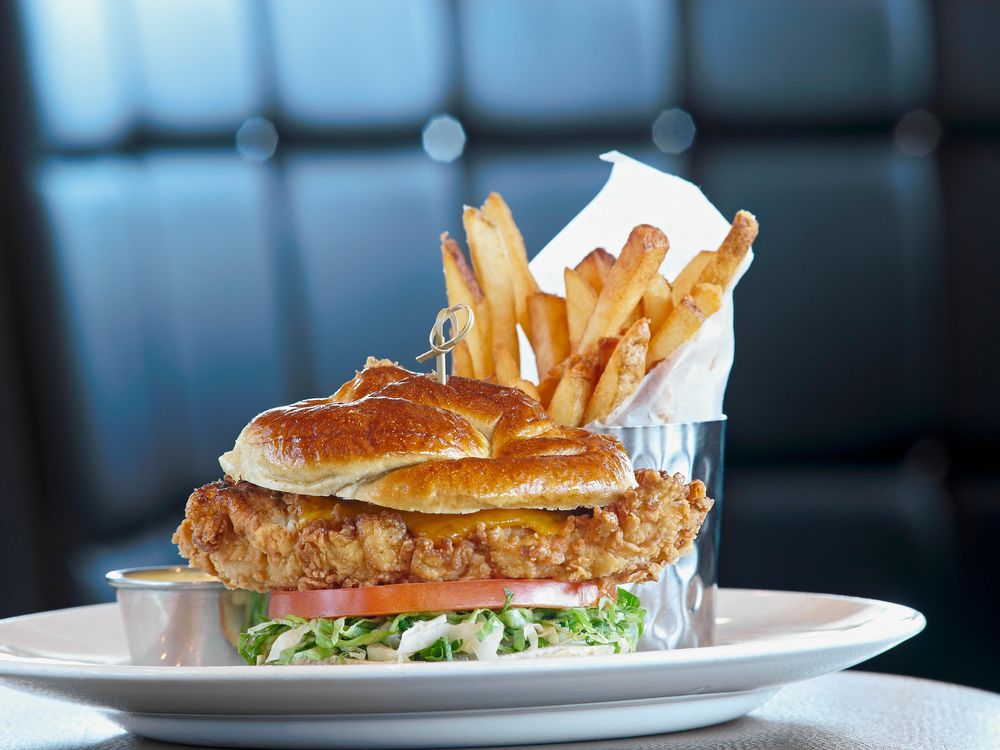 It seems simple: take a piece of fried chicken breast and put it on a bun along with some lettuce, tomato, American cheese and garlic mayonnaise. But a recent court case has complicated the chicken sandwich. On August 25, a judge declared that a man who claims he invented the chicken sandwich will not get the $10 million he was seeking in damages from theft of intellectual property.
The plaintiff, a man named Norberto Colón Lorenzana, claims that while working at a Church's Chicken franchise in Puerto Rico in 1987, he had the idea to add a basic chicken sandwich to the menu. Colón says that he invented the recipe and named the Pechu Sandwich that the chain began selling in 1991. The sandwich took off and the company made millions — but Colón didn't. While the franchisee that owns and operates every Church's Chicken in Puerto Rico, South American Restaurant Corporation (SARCO), made millions, Colón didn't see a cent from his invention — and last year, he tried to change that, Jon Brodkin writes for Ars Technica.
"Colón claims that SARCO violated his intellectual property rights for both the "recipe" of the Pechu Sandwich and the name of the item itself," according to an appeal from the U. S. District Court for the District of Puerto Rico. "He asserts that the term Pechu Sandwich is a creative work, of which he is the author."
While SARCO has been selling the Pechu Sandwich at its Church's Chicken restaurants in Puerto Rico for the last 24 years, the company trademarked the name only eight years ago. In 2014, Colón filed a complaint in an attempt to regain "All the earnings produced by his creation," amounting to no less than $10 million,  Roberto A. Ferdman writes for The Washington Post.
Unfortunately for Colón, the United States Court of Appeals of the First Circuit disagreed, ruling that the supposed inventor of the chicken sandwich was not entitled to the $10 million he sought. While the Copyright Act protects novels, films, music, architecture and some forms of art, culinary creations are left out in the cold.
"A recipe — or any instructions — listing the combination of chicken, lettuce, tomato, cheese, and mayonnaise on a bun to create a sandwich is quite plainly not a copyrightable work," Chief Judge Jeffrey Howard wrote in his ruling. "The name of the food item is also not copyrightable, because copyright protection cannot be extended to words and short phrases, such as names, titles, and slogans."
But while food can't be copyrighted, some drink recipes can. For instance, any Dark 'n Stormy made without Gosling's Black Seal rum and ginger beer violates the trademark that the Bermuda-based rum distillery owns – and actively protects, Marissa Fessenden writes for Smithsonian Magazine's Smart News. If Colón wants to copyright a recipe, he may want to take a mixology course instead.