The U.K. Bans Queen Victoria's Coronet From Leaving British Soil
The government has placed the artifact under an export ban in hopes a collector will keep it in-country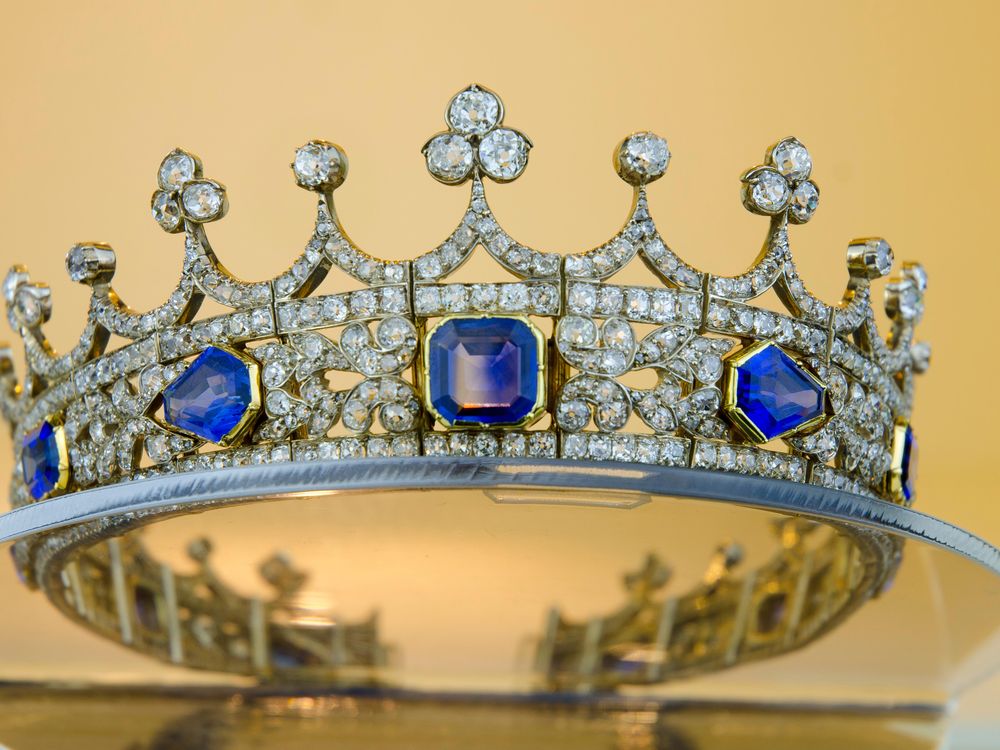 It's safe to say that Queen Victoria is one of the most iconic monarchs in British history. After all, her rule coincided with major technological, social and political shifts in British life, including the Industrial Revolution, the global expansion of the British Empire, and the strict social and moral codes that defined the Victorian Era.
Another known fact about her? She loved her baubles. As a matter of fact, she liked colored gems so much that her husband, Prince Albert, had a small crown called a coronet made for her as a wedding present. The silver coronet was studded with hundreds of small diamonds and topped off with 11 large, blue sapphires. However, the coronet's current owner has put the artifact up for auction, sparking fears that a foreign buyer might try to take the treasure out of the U.K. Now, British officials are doing everything they can to try and ensure that one of her crowns does not leave British soil, Alyssa Buffenstein reports for artnet News.
"Queen Victoria's coronet is stunning. It is one of the most iconic jewels from a pivotal period in our history and symbolizes one of our nation's most famous love stories," British Minister of State for digital and culture, Matt Hancock says in a statement. "I hope that we are able to keep the coronet in the U.K. and on display for the public to enjoy for years to come."
The coronet has close ties to the monarch, both as a symbol of her reign as well as emblematic of her relationship with Prince Albert. She wore it in official portraits, as well as in 1866, when she attended the State Opening of Parliament for the first time since her husband's death five years before instead of the traditional coronation crown, the BBC reports.
Officials began to worry about what might happen to the iconic coronet when the current owner put it up for auction and applied for an export license. In an attempt to hopefully give some patriotic British buyer time to put in a competitive bid, Hancock has placed a temporary export ban on the coronet through this coming December, David Hughes reports for The Independent.
"Its departure would be a great loss, given its beauty, its associations and its history," Philippa Glanville, a member of the Reviewing Committee on the Export of Works of Art and Objects of Cultural Interest, says in a statement.
The ban is officially in place through December 27, 2016, though it has the option of being extended through June 2017 if a buyer demonstrates that they can raise money to cover the $6.5 million asking price, as well as $1.3 million in taxes on the sale, Buffenstein reports. It remains unclear what will happen if the deadline passes without someone stepping up and promising to keep the crown in the country.