Would You Spend Three Years Living on a Cruise Ship?
Some enthusiasts are selling their homes in preparation, while others have balked at the risks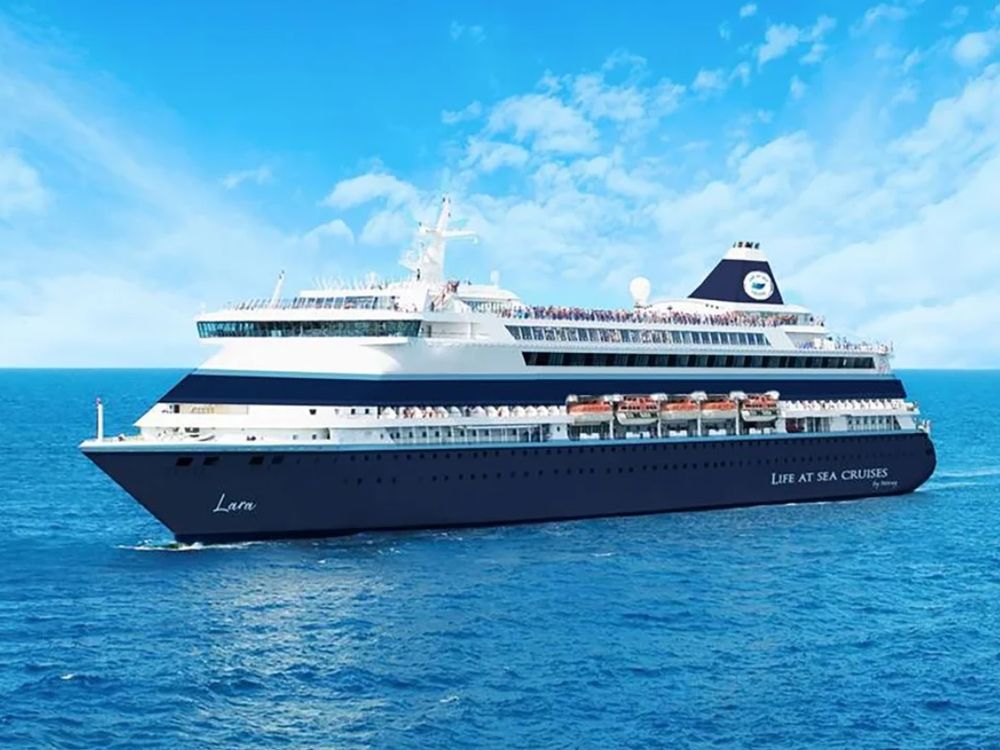 More than 100 countries. All seven continents. Three years. One boat. 
For some, the opportunity to spend 36 continuous months at sea sounds like a dream come true. When Life at Sea Cruises announced plans for the trip earlier this year, bookings started rolling in immediately—even at the balcony cabin rate of almost $600,000 in total. 
"I sold my home in southern Florida, and I have been steadily selling most of my things. It's a great feeling to not be encumbered by things, and there's a certain freedom to it," passenger Meredith Shay wrote in an opinion piece for the Guardian in April. 
But others balked at the idea, and the hurdles that Miray Cruises, which operates Life at Sea Cruises, faced in the months after announcing the trip drove some initial enthusiasts away. Now, after some setbacks, the trip is officially back on schedule, with the company settling on a larger ship that will set sail on November 1. 
Passengers will spend the trip aboard the MV Lara, which was built in 2003 and currently operates under a different name for a different cruise line. It boasts 627 cabins with enough space to hold 1,266 passengers. 
But for this trip, only 532 of those cabins will be occupied, so the ship won't feel too crowded, as Kendra Holmes, CEO of Miray Cruise, tells Julia Buckley of CNN. "My big focus is on public spaces," she adds. "You don't want to be cooped up in a cabin for three years."
On board, passengers will have access to a pool, gym, spa and other facilities; the ship will also host activities like dance lessons and movie screenings. Over the course of three years, passengers will get the chance to visit a lengthy list of attractions, including the Colosseum in Rome, the Taj Mahal in India, the Great Wall of China and Machu Picchu in Peru, among others. 
"Our longer port times truly empower residents to make the most of their time in each port," Holmes tells Condé Nast Traveler's Rachel Chang. "Days-long port times mean that residents can get the most out of each city we visit."
The logistical hurdles involved in spending so much time at sea—not to mention the financial ones—have resulted in some forfeited deposits, according to Holmes.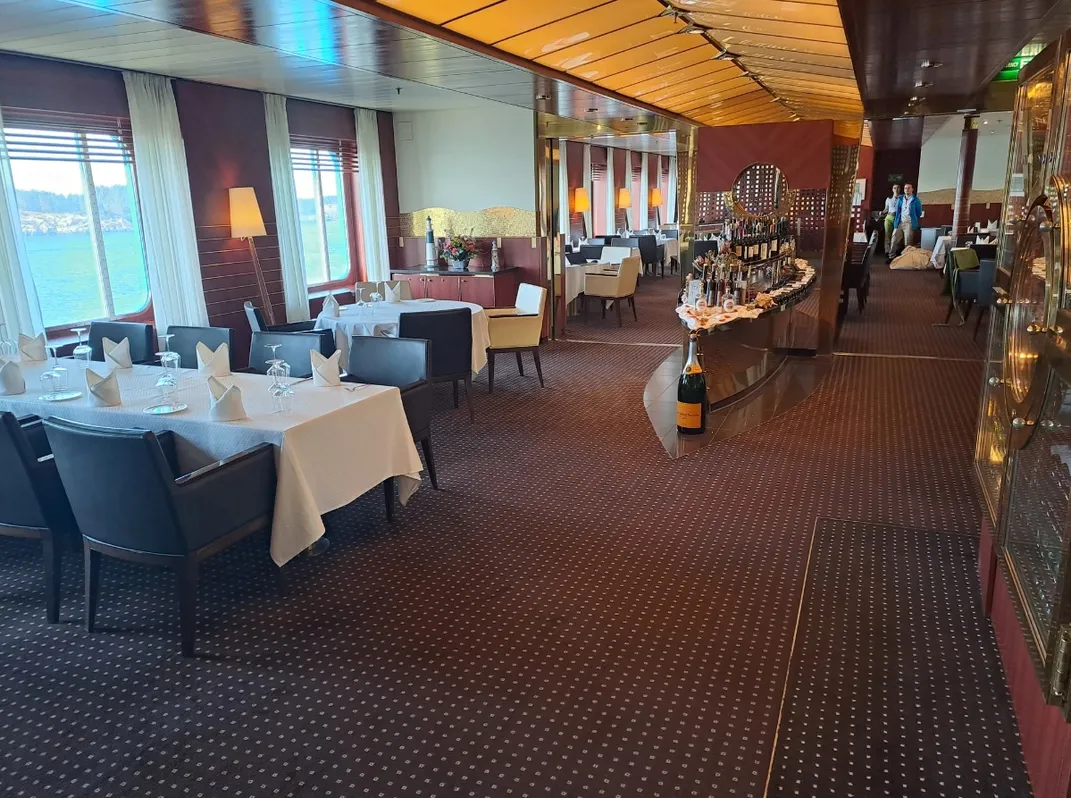 "We had a few people trying to sell their houses and weren't successful. A lot thought, 'Yeah, I can totally do that,' and then realized, 'I can't afford to take three years off,'" she tells CNN. 
The Lara wasn't always the planned vessel for this journey—which led to some of the thorniest issues of the planning process. In May, around 22 team members handling the voyage quit Miray Cruises over concerns about the ship. Those who left included Mikael Petterson, the former managing director, as well as the chief technology officer and the director of sales and marketing.
Petterson claims that the first ship, a Miray-owned boat called the MV Gemini, wouldn't be up for the trip. "We have dozens of emails, recordings and messages suggesting the Gemini could not perform the itinerary as advertised," he tells CNN.
The team that left Miray formed their own group, Villa Vie Residences, which is now planning a rival multi-year, round-the-globe journey. Miray has filed a lawsuit against Petterson on four counts, including defamation, over his comments. Petterson has indicated his plan to countersue. 
The internal turmoil has scared off some passengers, even though the plans to use the Gemini have been scrapped in favor of the Lara. 
"I don't really care who is right or wrong. I'm allergic to chaos," Sharon Lane, a retired high school teacher, told CNN's Tamara Hardingham-Gill in May. "Going was a huge calculated risk to begin with. Now, it's far too risky for my liking." 
But bookings remain high, according to Holmes, with nearly 40 percent of rooms sold so far. The company is hoping remote workers will sign on; the ship will offer high-speed internet, a business center and the option to rent private office space.
"The demand for long-term extended cruises has been growing in popularity in recent years," Holmes tells Condé Nast Traveler. "This, coupled with more people able to work remotely and the increased cost of home ownership and renting showcased an opportunity to offer travelers the chance to embark on an adventure—except, in our case, the vacation doesn't have to end."