The road to the new Harriet Tubman statue in Philadelphia, the city she fled to upon her escape from slavery in 1849, has been a long one.
In early 2022, in honor of Tubman's 200th birthday, Philadelphia unveiled a temporary statue at City Hall: Harriet Tubman: The Journey to Freedom by artist Wesley Wofford. Soon after, the city announced it would commission Wofford to create a new permanent statue.
Conflict ensued almost immediately. Critics condemned the decision to commission a white artist without allowing others to submit their designs. Government officials, members of arts groups and even Tubman's descendants weighed in, as Valerie Russ of the Philadelphia Inquirer reported at the time.
Then, in August 2022, the city changed course, announcing that it would be taking open submissions from interested artists. Now, one year later, officials have unveiled five semi-finalist designs—and according to Philadelphia magazine's Victor Fiorillo, they're all by Black artists.
Across the city, many supporters have emphasized the new monument's significance.
"This is unfolding at a time when the teaching of Black history is under attack," Faye Anderson, a Philadelphia historian, tells Maya Pontone of Hyperallergic. "Any opportunity we get to tell the story, we should take advantage of."
The city is now encouraging the public to weigh in on the proposed designs. An online survey will be open until 11:59 p.m. on September 1, and the final selection process will begin in October.
Here are the five semi-finalists:
Harriet Tubman, City of Liberty by Vinnie Bagwell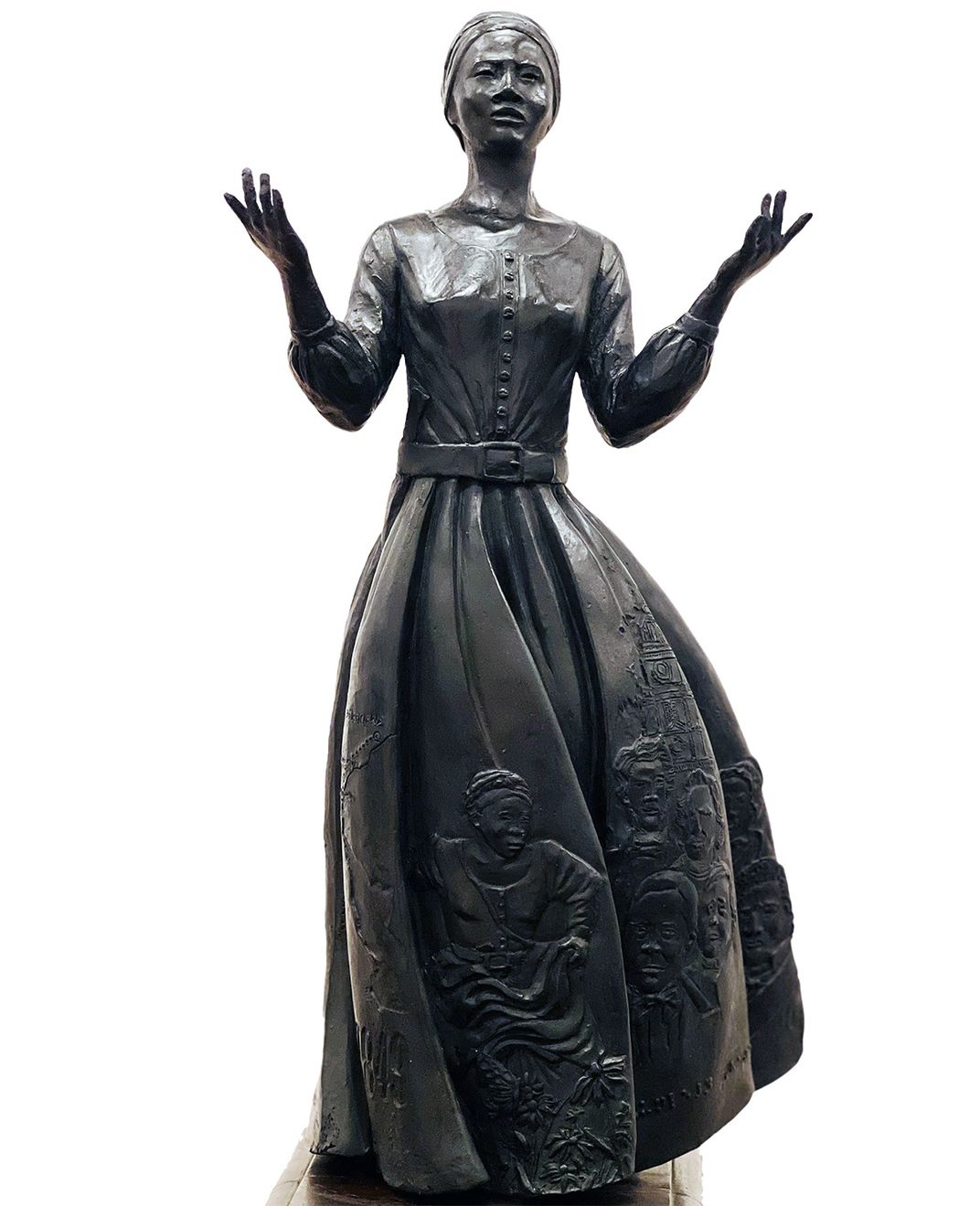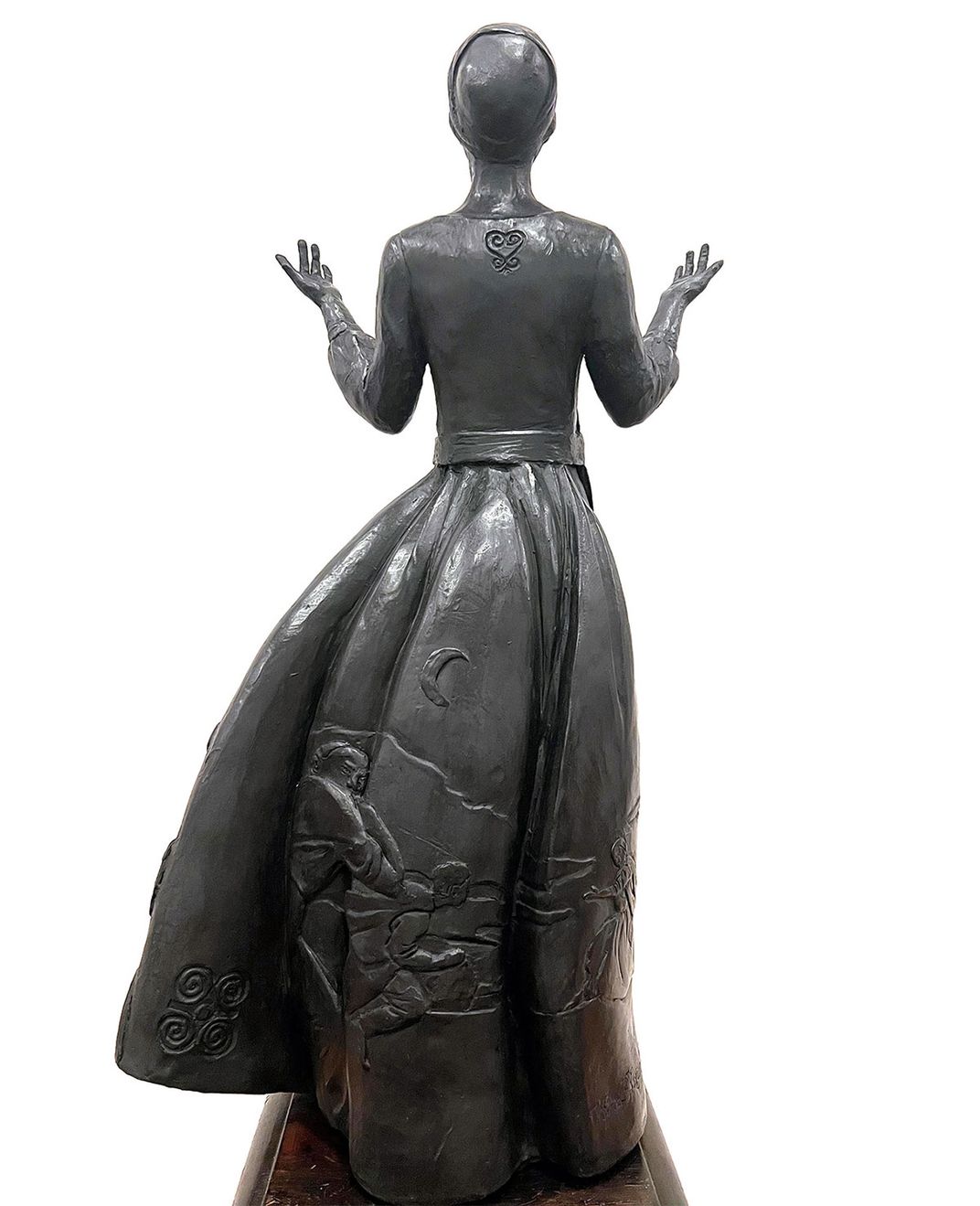 Artist Vinnie Bagwell shows Tubman as a young woman who has just secured her freedom. The folds of her skirt depict a number of other figures who supported Tubman's mission, including abolitionists William Still, Thomas Garrett, Thaddeus Stevens, Lucretia Mott and Frederick Douglass.
The statue also features the words "Unlearn hate" in Braille and includes Adinkra symbols representing "humility and strength" and "[reminding] us of what we must never forget," writes Bagwell in her description of the work.
Untitled artwork by Richard Blake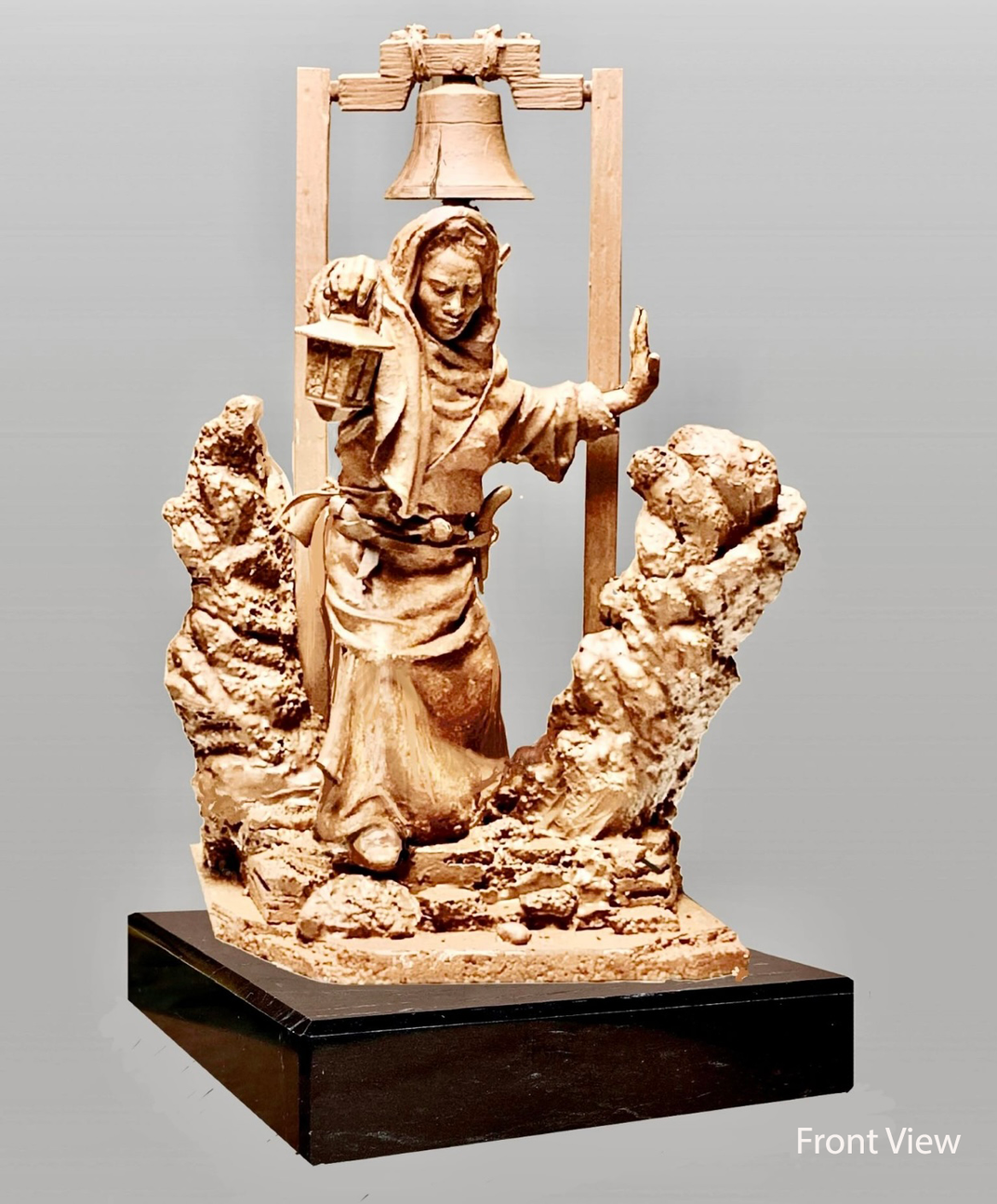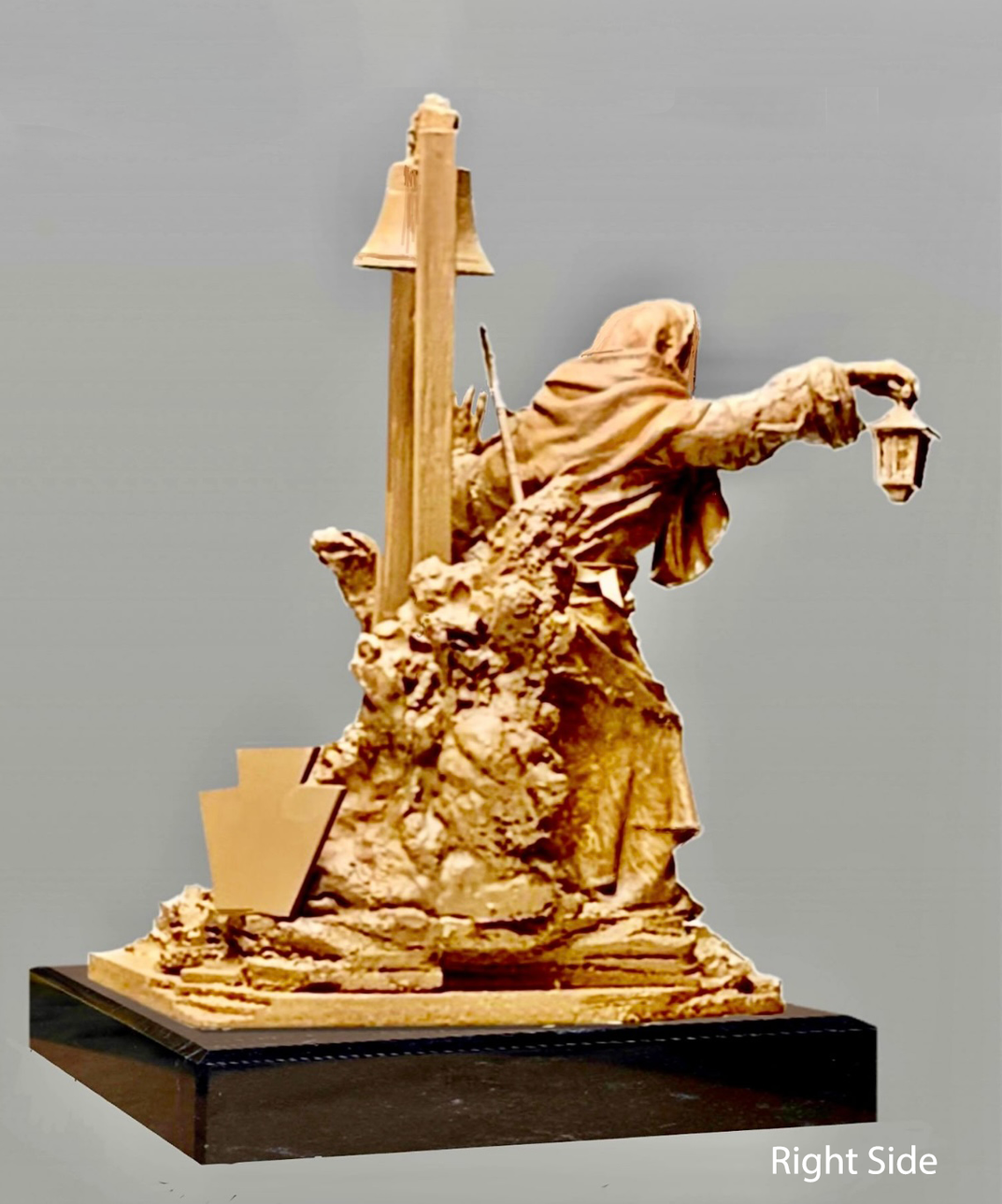 Artist Richard Blake's submission includes a number of references and symbols. For example, above Tubman's head is the Liberty Bell, a symbol of "Philadelphia, the abolitionist and the anti-slavery movement," writes Blake in his description.
In her hand, Tubman bears a lantern, which "isn't to light the way through the wilderness"; instead, it is "a beacon of hope for the oppressed and future generations of young Black folks, illuminating their rightful place in shaping the future of our nation."
Untitled artwork by Alvin Pettit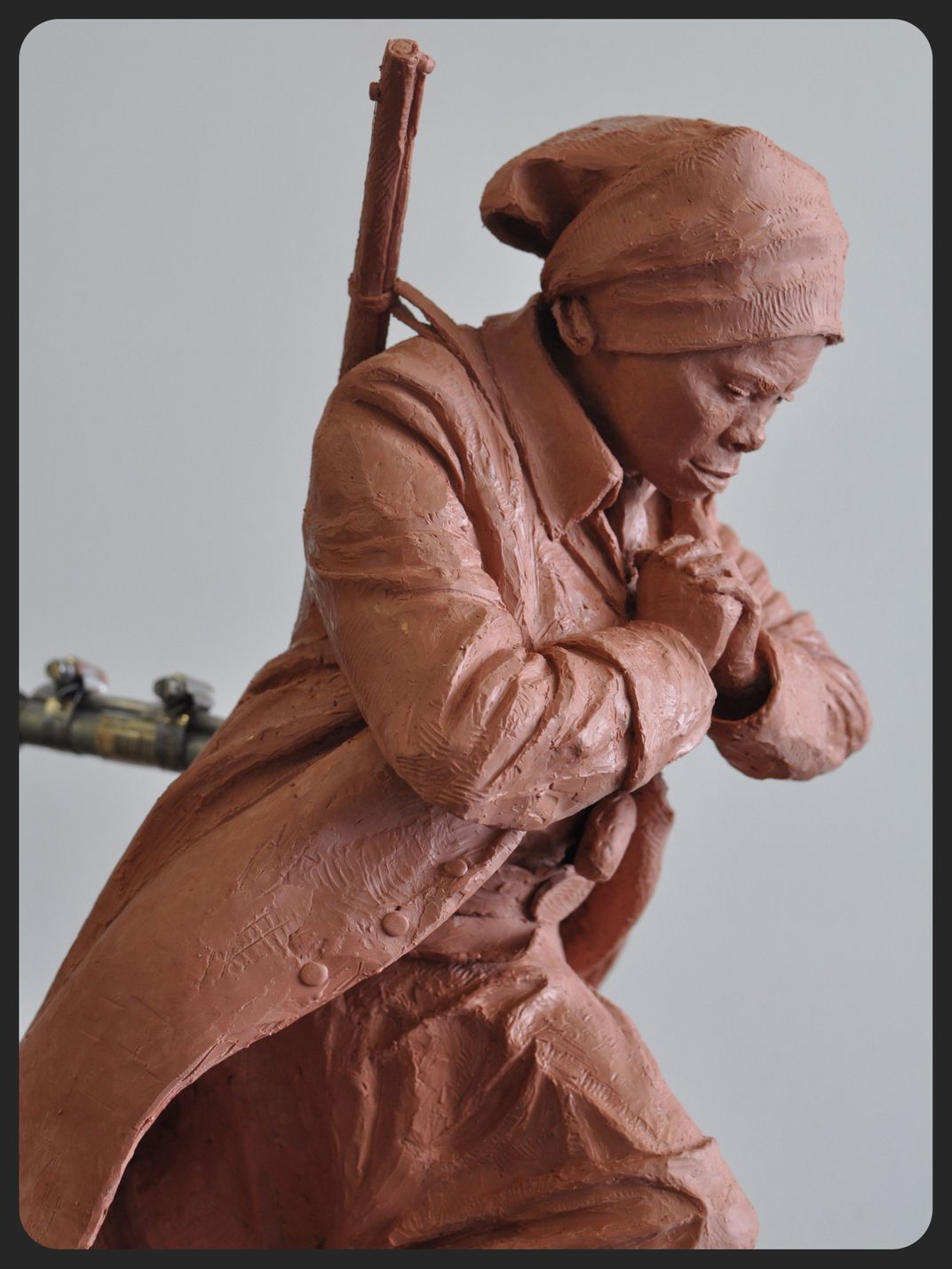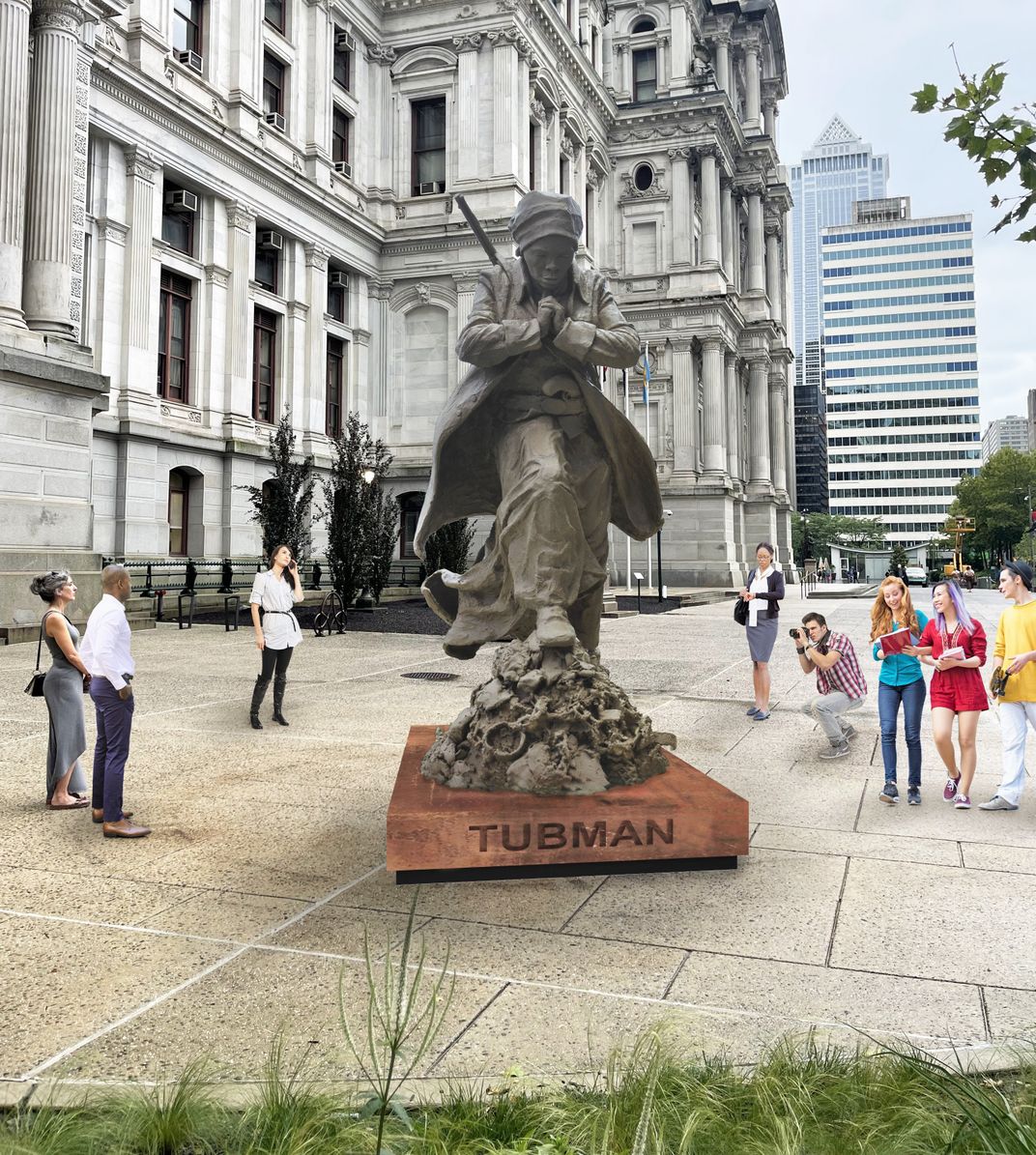 Artist Alvin Pettit reimagines Tubman in the style of a Union soldier, recognizing her role in the Combahee Ferry Raid of 1863, when she became the first woman in American history to lead a major military operation. With about 150 Black soldiers under her command, she helped liberate more than 700 enslaved individuals in South Carolina.
"Not only is it important to pay tribute to this African-American woman as a commanding officer and war hero, but it is also significant to not always portray her as being pursued," writes Pettit in his description of the piece. 
Keep Going by Basil Watson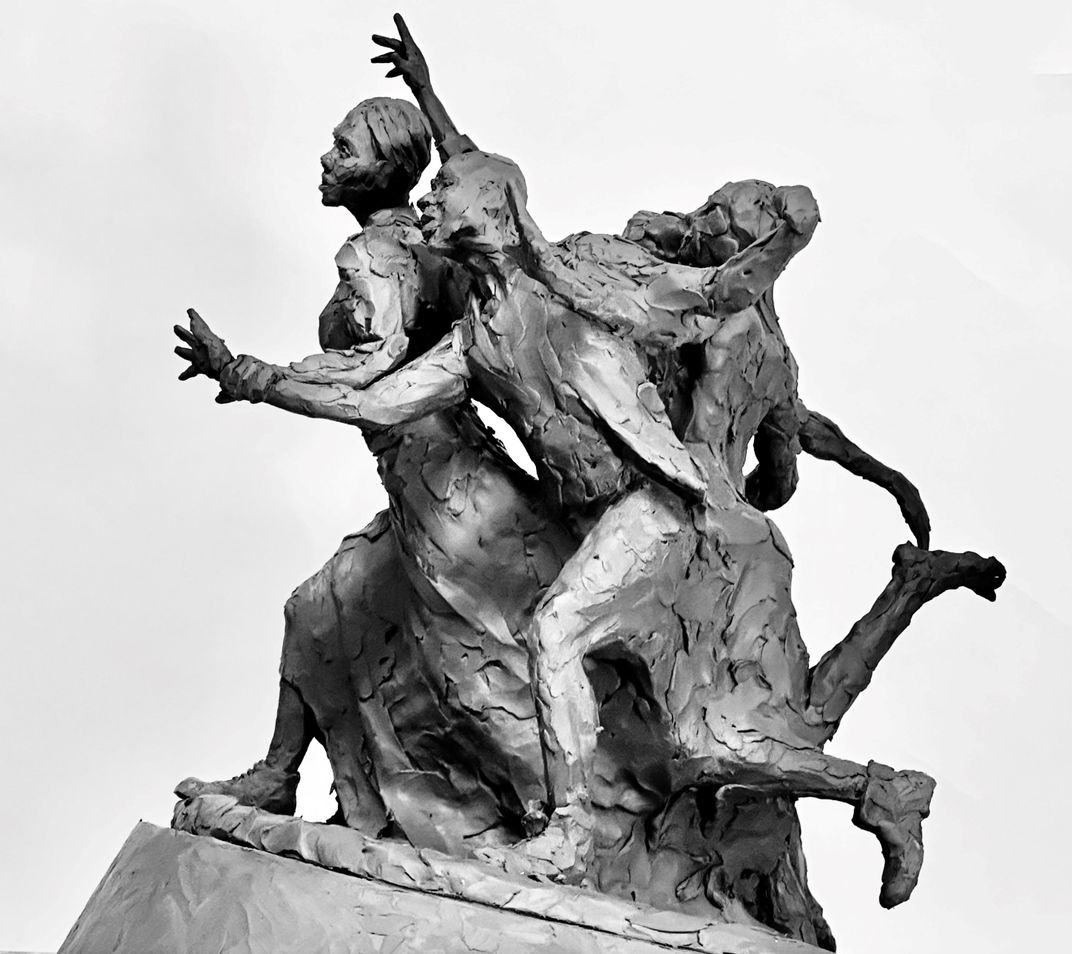 "I want to depict the energy, drama, fight, fear and the horror of the journey and awaken the viewer to the level of bravery, courage, strength and intelligence that Harriet had to display," writes artist Basil Watson in his description.
This work depicts Tubman leading several unidentified figures who are "much more loosely modeled and more symbolic," he adds. Perhaps they are accompanying Tubman on one of her 13 missions along the Underground Railroad, during which she led roughly 70 enslaved individuals to freedom.
Together in Freedom by Tanda Francis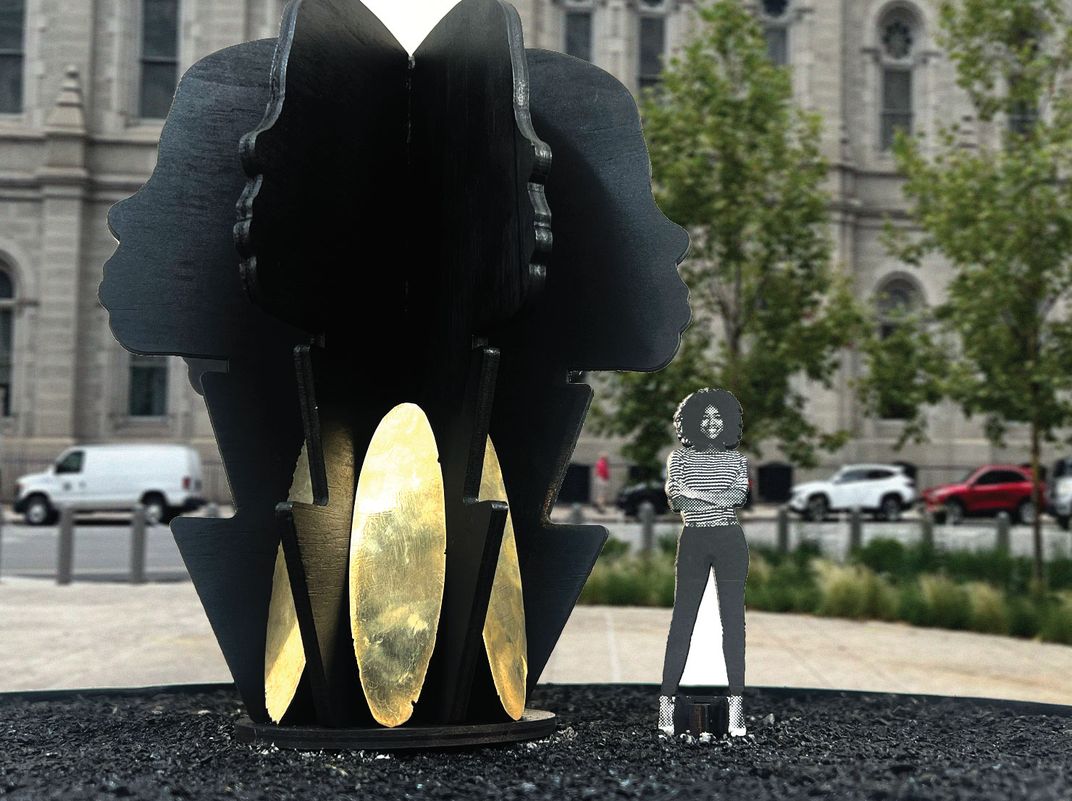 Brooklyn-based artist Tanda Francis specializes in sculpting "public art including monumental African heads," per her website. Her submission shows Tubman's face flanked by a series of silhouettes.
Francis says that she was inspired by Tubman's reflections on her successful escape: "There was such a glory over everything; the sun came like gold through the trees, and over the fields, and I felt like I was in Heaven."