Smart Business Plan: Selling Girl Scout Cookies by Medical Marijuana Dispensaries
Somebody should get a "smart businesswoman" badge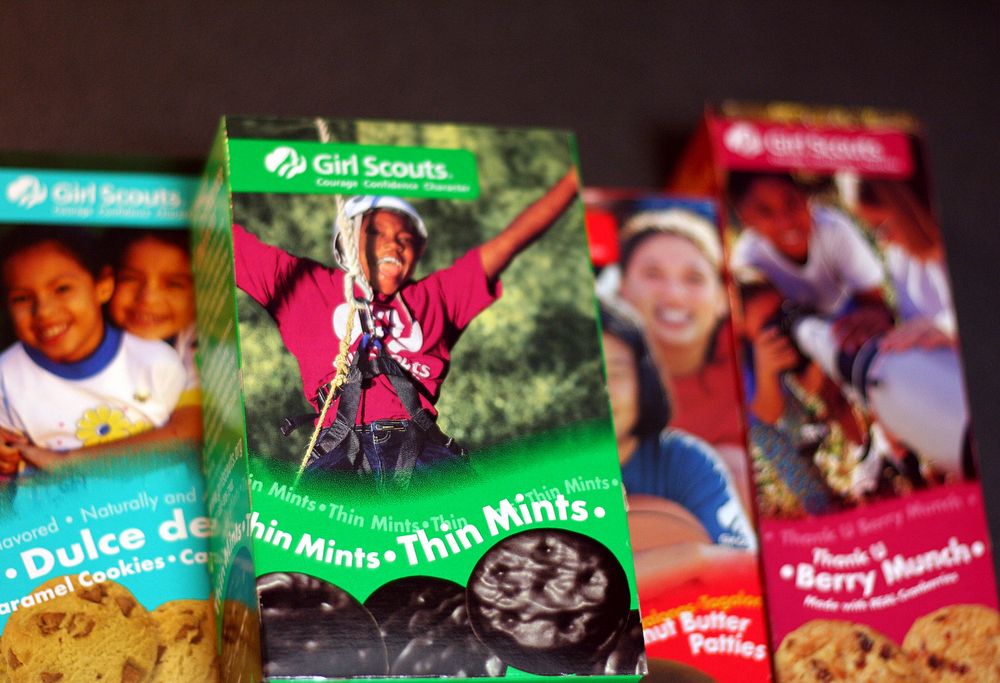 Everybody knows that Girl Scout Cookies are delicious. And it's relatively common knowledge that smoking cannibis makes people hungry. Now, some genius Girl Scouts in San Fransisco are combining those two facts and setting up their cookie stands outside medical marijuana dispensaries.
David Downs at the East Bay Express reports:
One San Francisco mom, Carol Lei, says selling cookies teach her two girls goal-setting, decision making, management, people skills, and business ethics. They also offer a teachable moment about medical marijuana.

"They learn that they're not drugged out," said Lei. "Many have serious needs, and are just a little different."

"And they get very hungry after!" said thirteen-year-old Girl Scout Danielle, who did brisk business Monday in front of The Green Cross dispensary on Mission Street.
Cookie selling has long been a way for young Girl Scouts to meet the people of their community, and Lei says that allowing her daughter Danielle to sell all around town not only helps her reach her sales targets (1,200 boxes) but also lets her meet people she wouldn't otherwise talk to. According to Reddit, their plan was a smashing success and they sold out in 45 minutes, and came back for a second day. Somebody should get a "smart businesswoman" badge.