Revolution-Era Building Buried Beneath Future Hotel Uncovered by Construction Crew
Intact foundations, including wooden beams, floorboards and what might even be a repurposed ship's mast, were found just 8 feet underground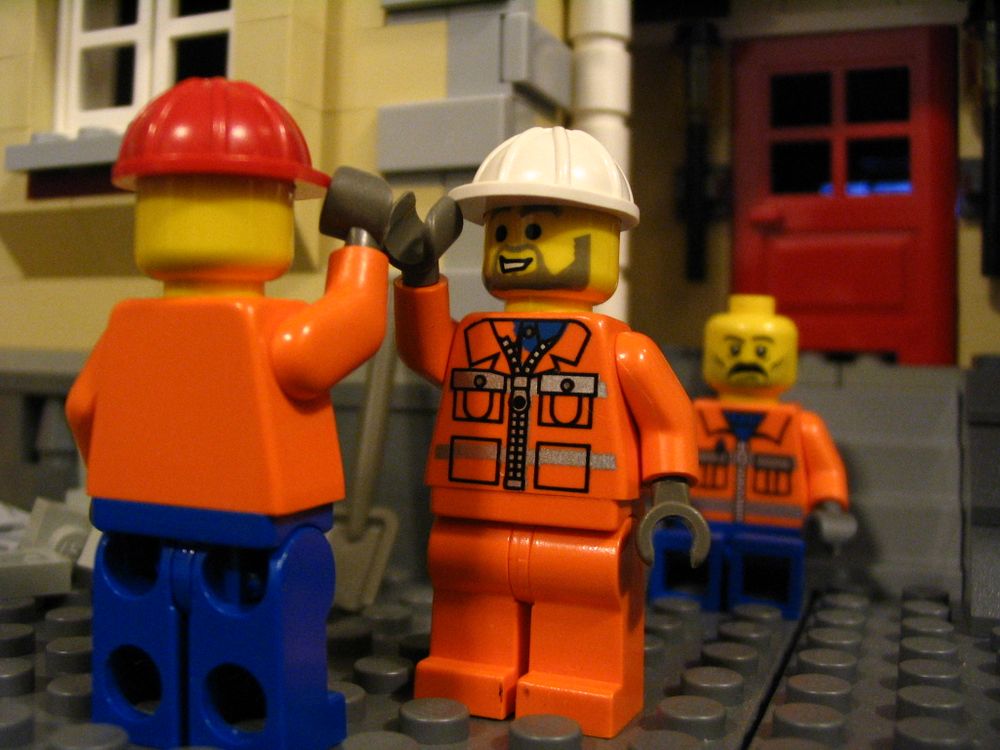 Construction workers have a lot in common with archaeologists: they work long hours outside, they dig through rock, dirt and clay for months at a time and sometimes they uncover priceless historical artifacts buried just below busy city streets. The Washington Post's Patricia Sullivan reports on one of these finds in Alexandria, Virginia, where a team of construction workers prepping a site for a luxury waterfront hotel recently uncovered the remains of an 18th century warehouse just eight feet underground.
Sullivan writes that the construction workers discovered intact foundations buried under layers of clay and sand, including heavy wooden beams, floorboards and what might even be a repurposed ship's mast. The site has since been turned over to professional archaeologists, who had alerted crews about the potential artifacts ahead of time. "We are incredibly excited," Francine Bromberg, Alexandria's official archeologist, tells her. "It gives us a sense of what the city was like in the 18th century." Bromberg called the uncovered warehouse "one of the most significant finds" discovered along the Potomac River.
First built in 1755, the warehouse was one of Alexandria's first public buildings and was created to hold goods offloaded from the city's bustling port. At the time, Alexandria was one of the 10 busiest ports in the country and was a major market for flour, hemp and tobacco, as well as a central hub for the slave trade. Sullivan writes that the warehouse's last recorded tenant was a brewer who held the lease during the 1770s and 1780s. After that, the building was likely destroyed.
Historians never really forgot about the warehouse – after all, it appears on historical maps of Alexandria's riverfront district. But no one really expected that any part of it could have survived this long: after the original building was destroyed, other warehouses were built on the same lot. Now, Bromberg is leading a team of archeologists to remove and preserve the building's foundations at the Maryland Archeological Conservation Laboratory. The preservation process – which includes soaking the wood in water and polyethylene glycol before freeze-drying the beams and floorboards – could take between two to three years. Right now, Sullivan writes, there aren't any plans to display the foundations in public. The important thing is to save them, first.
"It couldn't be left in place," Bromberg tells Sullivan. "We know it's so important and significant to the city that it should be conserved. We'll figure out where and how after we get this out."
Construction workers around the world have been on a lucky streak in recent months when it comes to archeological discoveries. Last month, renovators working on the University of Virginia's iconic Rotunda discovered a long-forgotten chemistry lab sealed behind a wall. Just a few weeks before that, Israeli officials found out that a construction team had uncovered and later hidden a priceless Roman sarcophagus – a crime punishable by up to five years in prison.
Editor's Note 11/24/15: This story has been updated to reflect the fact that the warehouse's discovery was not by accident.