The Remains of 400-Year-Old Scottish Soldiers Will Be Reburied in England
The soldiers were captured by Oliver Cromwell's forces following the Battle of Dunbar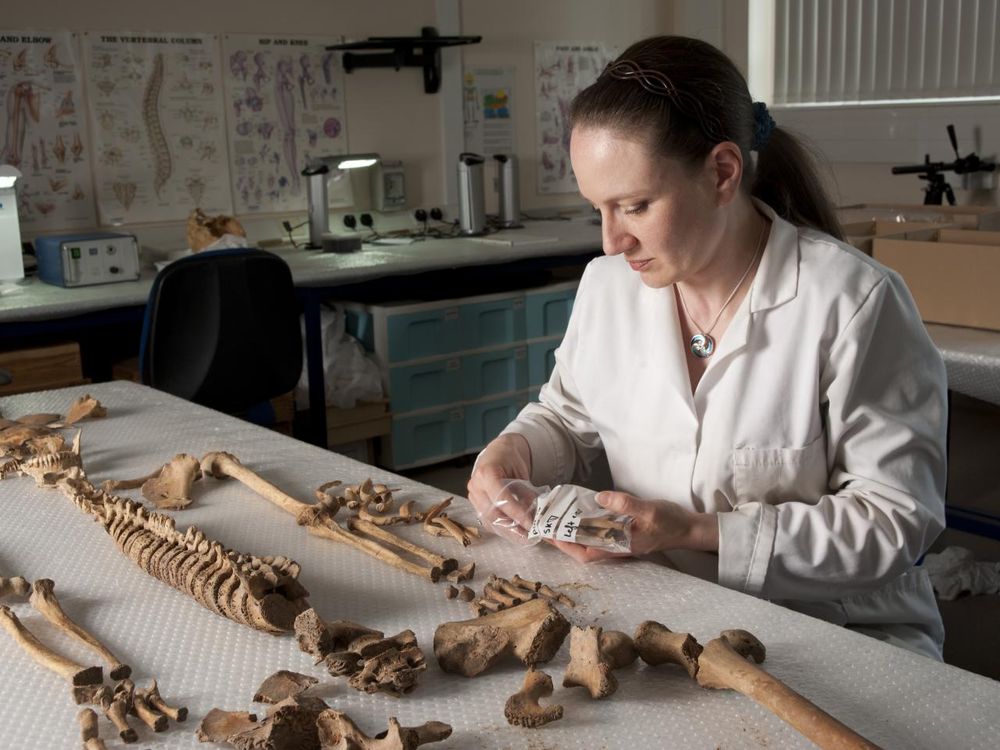 Several years ago, a discovery during a restoration project on a palace and cathedral in Durham, England, helped clear up a longstanding riddle: what happened to the Scottish soldiers who were captured by Oliver Cromwell's English parliamentary army after losing the bloody Battle of Dunbar.
Historians had long suspected that soldiers who survived the brutal 100-mile forced march to Durham were buried there—people had found bones buried in the area in the past—but the discovery of the remains of the "Dunbar Martyrs," mixed up together at the Durham dig site in 2013, was the most complete find to date. It offered proof that approximately half of the 3,000 captive soldiers who died while imprisoned in the castle and abandoned cathedral were buried in a mass grave there. Now, after several years of study, researchers have announced plans for the soldiers' remains to be reburied in a Durham cemetery, Maev Kennedy reports for the Guardian.
The decision has upset those who have called for the soldiers' remains to be returned to Scotland for reburial, saying that keeping the long-dead soldiers on English ground is disrespectful to their memory, Jody Harrison reports for the Herald Scotland.
David Cowling, the pro-vice-chancellor for arts and humanities at Durham University, tells Kennedy that the university had explored all options before deciding to rebury the remains in Durhman, and commemorate them with a plaque. "We were acutely aware of the strength and depth of interest amongst many about the fate of these soldiers, whilst at the same time recognising our ethical, moral and legal obligations," Cowling says.
George Wilson, a historian from Dunbar, who started a petition for the university to return the remains to Scotland last year, argues that the remains are not being given the respect usually shown, and compares the situation with the way that Richard III's remains were treated after being uncovered from beneath London's Leicester Square earlier this year.
"Whilst I appreciate the University have consulted widely and considered carefully prior to coming to their decision, I feel that rather than taking the opportunity to gracefully lay to rest the dark chapter of history related to the treatment of the 'Dunbar Martyrs' you have instead left it bare for future generations as an open wound," Wilson wrote in an email.
The reburial will likely happen sometime next year, Kennedy reports, following more research on the remains.