A Rare Winter Hurricane Is Making a Beeline for the Azores
Alex is the first January Atlantic hurricane to form in almost 80 years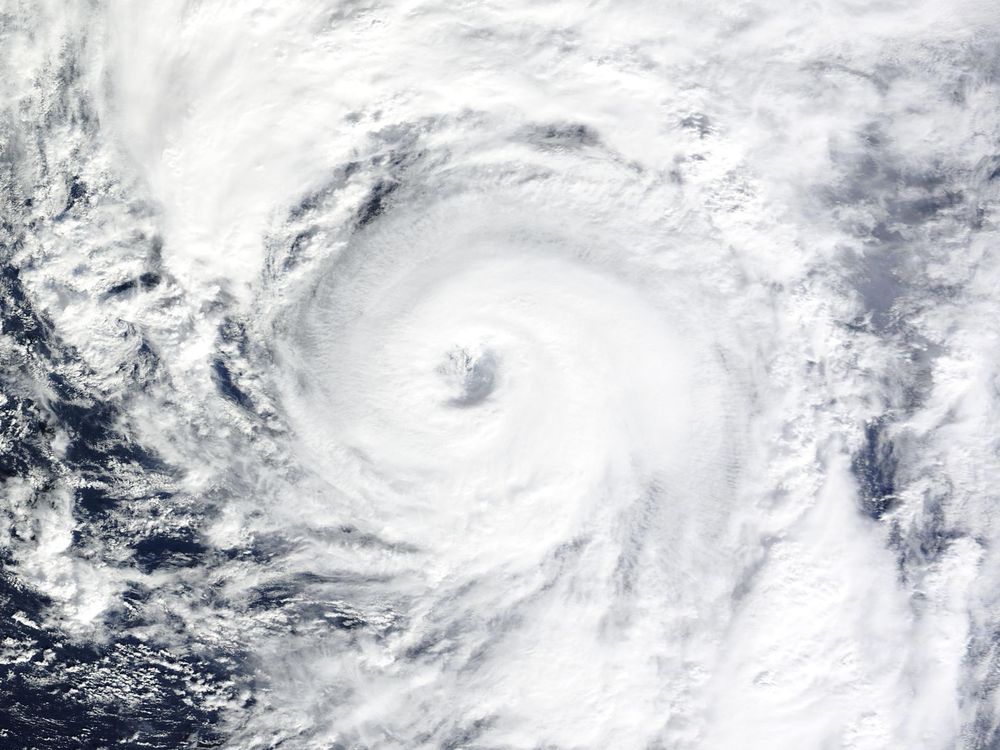 For the first time in nearly eight decades, a brewing storm in the dead of winter was upgraded to a hurricane. Now, the rare January storm, dubbed "Alex," is making its way towards the Azores.
"Alex is in a rare spot for September, much less January," Eric Blake, a forecaster at the National Hurricane Center, tweeted Thursday. "It is only the 2nd hurricane on record to form north of 30N (latitude) east of 30W (longitude)."
Hurricane season in the Atlantic officially lasts from June 1 through November 30, and while it's not unheard of for a tropical storm to form outside of that window, full-blown hurricanes are rare.
The last Atlantic hurricane to form in January was recorded in 1938; more recently, 1955's hurricane Alice lasted through the start of the new year after forming in December. And with wind speeds of about 85 miles per hour, Alex is just 5 mph shy of the 1938's record wind speeds for January hurricanes, Greg Botelho reports for CNN.
Meteorologists took note of Alex earlier this week, when the tropical storm formed on Wednesday. However, by Thursday morning the storm intensified enough to officially be labeled the first Atlantic hurricane of 2016, Jason Samenow writes for the Washington Post.
"Remarkably, Alex has undergone the transformation into a hurricane. A distinct eye is present, embedded within a fairly symmetric mass of deep convection," the National Hurricane Center's Richard Pasch wrote in a statement.
Hurricanes usually form later in the year, when the Atlantic's waters warm up enough to support the big storm systems. While there's no direct evidence that Alex's rapid and unseasonable growth is a result of global warming, some experts say climate change shouldn't be ruled out as a factor. The extreme winter warmth this year left ocean temperatures unexpectedly warm, according to meteorologist Jeff Masters. 
On top of these unseasonable temperatures, a system of unusually cold air in the upper atmosphere created the conditions necessary for a storm to bulk up into a full-blown hurricane. "The resulting instability is likely the main factor contributing to the tropical transition and intensification of Alex," Pasch wrote.
Alex is solidly in the middle of the Atlantic ocean, which is good news for the Eastern seaboard of the United States and mainland Europe. However, the hurricane is almost 500 miles south of the Azores, a group of islands about 900 miles off the coast of Portugal, and getting closer. Officials have issued a hurricane warning for the Azores and are expecting between 3 to 7 inches of rain, depending on the locale, as well as potential mudslides and flash flooding, Botelho reports.
However unusual Alex is, experts expect that the storm will wind down fairly quickly. But we can't yet breath a sigh of relief: Over in the Pacific ocean, a storm named Pali reached hurricane level earlier this week, the earliest Pacific storm to do so on record, Samenow reports.