People Who Bring Their Own Grocery Bags are More Likely to Buy Junk Food
It's all about perceived virtue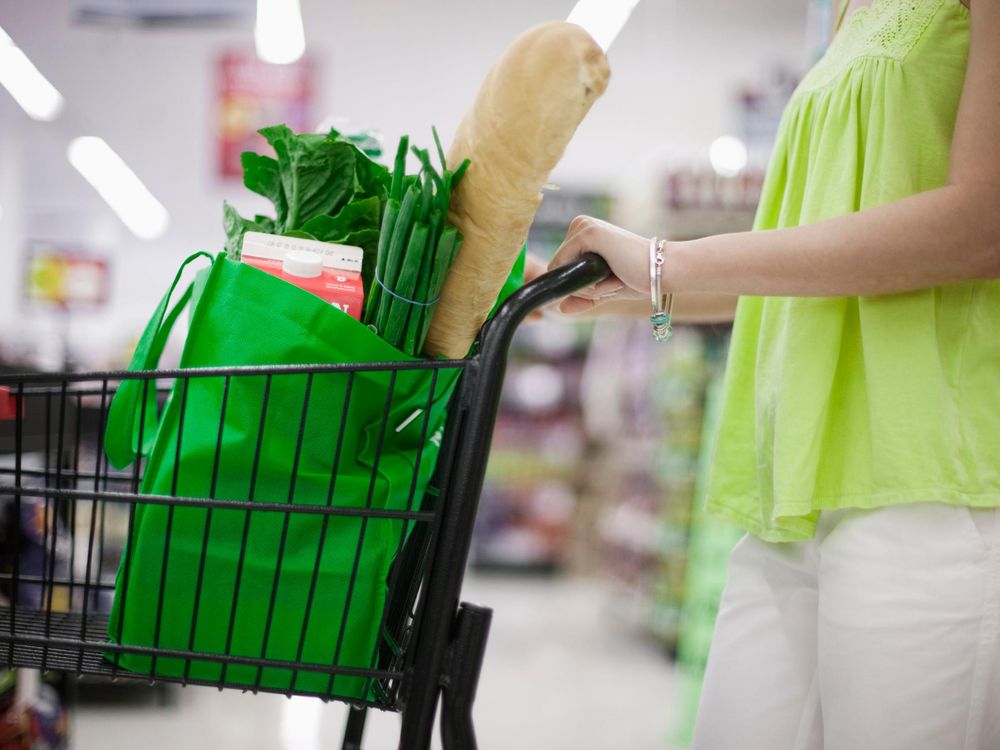 Reusable grocery bags can make you feel like a virtuous eco-warrior. After all, by opting for a bag you can use again and again, you're helping stave off the tide of billions of environmentally-unfriendly plastic bags that are produced (and thrown away) every year. But a new study found that those who wage war against plastic don't necessarily also wage war against junk food. 
That's the conclusion of a new study that looks at the kinds of foods shoppers who bring reusable bags purchase. The researchers tried to answer two questions: what do people who bring re-usable bags buy at grocery stores? And does having a reusable bag with you impact your purchasing habits? To answer the first question, they tapped into customer loyalty card data, comparing trips to the store by the same people when they brought bags and when they didn't. To answer the second question, they assigned shoppers a hypothetical scenario. Half were given scenarios in which they "used" reusable bags while shopping and at the checkout counter, and the other half were told they'd use store-provided bags. 
What they found in both cases is that people who brought their own bags to grocery stores were more likely to purchase organic foods. Researchers believe this was due to the environmental afterglow of bringing bags to shop with. But there was a dark side to the shopping habits of would-be and actual reusable bag users, too. Those who brought their own bags were over seven percent more likely to purchase "indulgent" items like candy bars, chips and other junk food. 
It might all be a matter of perceived virtue, said the authors in a release. "Shoppers often feel virtuous, because they are acting in an environmentally responsible way. That feeling easily persuades them that, because they are being good to the environment, they should treat themselves to cookies or potato chips or some other product with lots of fat, salt, or sugar."  
There's no telling what might happen as more and more Americans make the switch to reusable bags. But one thing seems clear: as retailers get their hands on more data about how bags influence shopping behavior, their marketing of all products — both healthy and unhealthy — will get savvier.