New High-Speed Rail Service Between London and Paris Is Coming in 2025
The startup Evolyn plans to challenge the 30-year monopoly held by Eurostar, which is currently the only rail operator that links the two capitals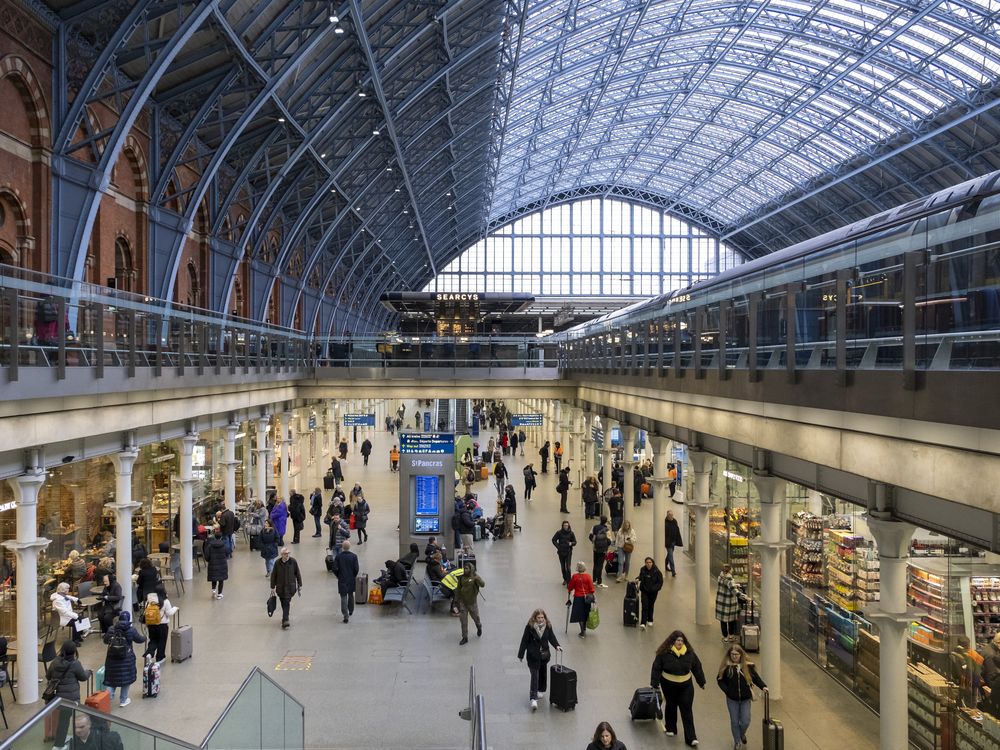 For decades, commuters traveling by train between London and Paris have had one option: trains operated by Eurostar. Now, another company is planning to launch a high-speed rail service under the English Channel, giving travelers more options in how they move between the two European capitals.
The rail startup Evolyn announced this week that it will purchase 12 trains from French manufacturer Alstom for the new rail service, which will launch by 2025 and be fully operational by 2026. The company has not released details about fares, schedules or on-board amenities.
"It would be the first time, after 30 years of Eurostar's monopoly, that a competitor has entered the market," an Evolyn spokesperson tells Reuters.
Trains travel between the two cities via the 31-mile-long Channel Tunnel, which runs under the waters of the English Channel. Per Reuters, the tunnel is designed to accommodate almost twice as much rail traffic as it does now. 
Today, Eurostar operates more than a dozen trains per day between Paris' Gare du Nord station and London's St. Pancras International station. The journey takes a little more than two hours.
The route is big business for Eurostar, which last year made $352 million in profits from this and other European trains, per Reuters. Eurostar also operates other routes, such as Brussels to Paris and London to Amsterdam. This winter, the company also plans to launch a new weekly ski train from London to the French Alps, per Travel + Leisure's Alison Fox.
More competition for Eurostar "can only be a good thing," as Ed Cunningham, Time Out's in-house train expert, tells Charmaine Wong.
"Hopefully, it'll mean lower prices, better services and a wider variety of European destinations for travelers in London and the rest of the United Kingdom," he adds.
More broadly, train travel is on the rise in Europe. Many European leaders see boosting rail travel as a critical step toward halting human-caused climate change, since trains typically have lower greenhouse gas emissions than planes.
Last year, France banned short-haul domestic flights between destinations for which a 2.5-hour or less train journey is available—with some exceptions. Austria is also taking steps to boost rail travel and curb short flights.
The European Commission, the politically independent executive arm of the European Union, is also pushing for increased rail travel. In January, it announced support for ten pilot projects that will create new cross-border rail services or improve existing ones throughout the E.U.
"While demand for green mobility is growing, we need the rail market to respond much better and much faster, especially for long and cross-border journeys," said Adina Vălean, European commissioner for transport, in a statement in January.