France Just Banned Short-Haul Flights. Why Are So Few Routes Affected?
To reduce carbon emissions, lawmakers want travelers to opt for trains on shorter journeys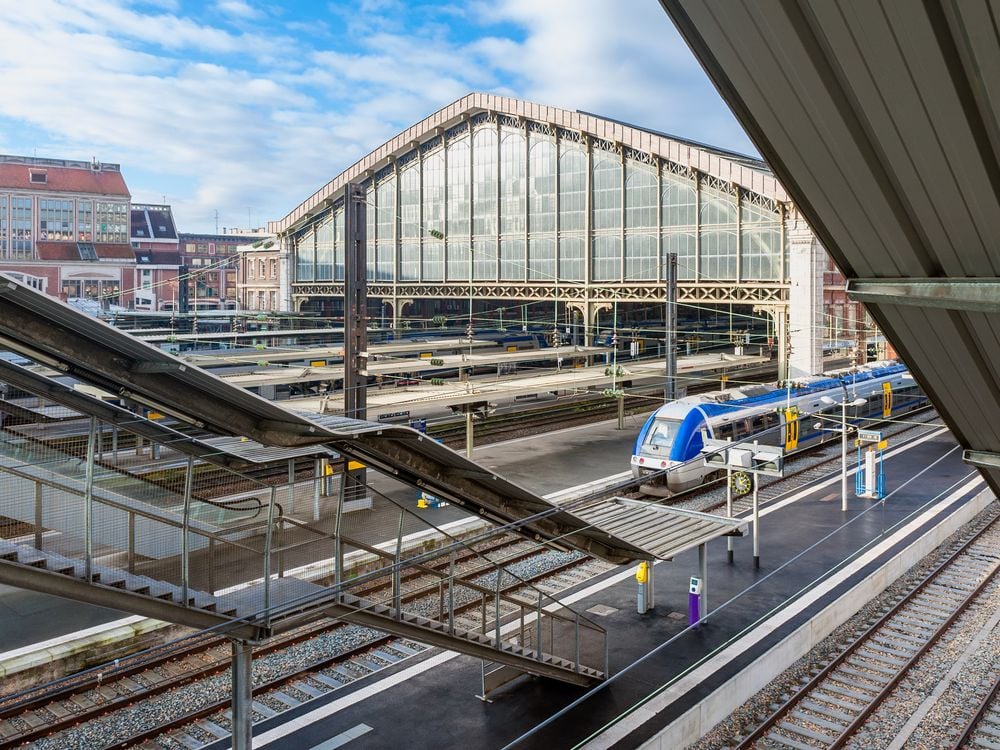 To combat climate change, France has officially prohibited short domestic flights for journeys that will take less than 2.5 hours by train. 
"This is an essential step and a strong symbol in the policy of reducing greenhouse gas emissions," says Clement Beaune, France's transport minister, in a statement, per CNN's Saskya Vandoorne.
"As we fight relentlessly to decarbonize our lifestyles," he adds, "how can we justify the use of the plane between the big cities which benefit from regular, fast and efficient connections by train?"
The initiative will last for at least three years. At that point, officials will evaluate its success and decide how to move forward, per the New York Times' Aurelien Breeden. 
Advocates are hopeful that France's robust high-speed rail lines will help the country decrease its carbon emissions. According to Carlton Reid of Forbes, 17 of the 20 busiest air routes in Europe are less than 434 miles long, "the sort of distances where intercity trains can offer faster, cleaner and more sustainable journeys."
Critics say that the ban's limitations are significant. So far, only three routes have been discontinued: the routes between Paris-Orly Airport and the cities Nantes, Bordeaux and Lyon. Additionally, the ban only applies to routes that have direct train service running "several times a day" on a schedule that will allow travelers to spend at least eight hours at their destination. It also doesn't apply to connecting flights.
"All that fuss, for not that much," says Geneviève Laferrère of France Nature Environnement, a federation of environmental groups, to the Times.
The three banned routes account for only about 5,000 flights per year, out of a total of nearly 200,000 domestic flights, per Le Monde's Manon Romain, Adrien Sénécat and Maxime Vaudano. And domestic flights only make up a small percentage of emissions generated by the country's transportation sector. 
"The French flight ban is a symbolic move, but will have very little impact on reducing emissions," says Jo Dardenne, an aviation director at cleaner transport campaign group Transport & Environment, to CNN. 
The ban is part of a larger initiative to lower greenhouse gas emissions in France. Lawmakers originally introduced the airline bans in 2021, and the government recently released plans to cut emissions by 50 percent by 2030 (compared with numbers from 1990).
Laferrère tells the Times that the ban could be an educational tool, encouraging travelers to make environmentally conscious choices and refrain from booking short-haul flights. Still, she adds, the ban has "so many constraints that the effectiveness is gone."