300-Year-Old Minaret Toppled to Make Way for Road Expansion in Iraq
Residents and cultural officials are dismayed by the city of Basra's decision to demolish the structure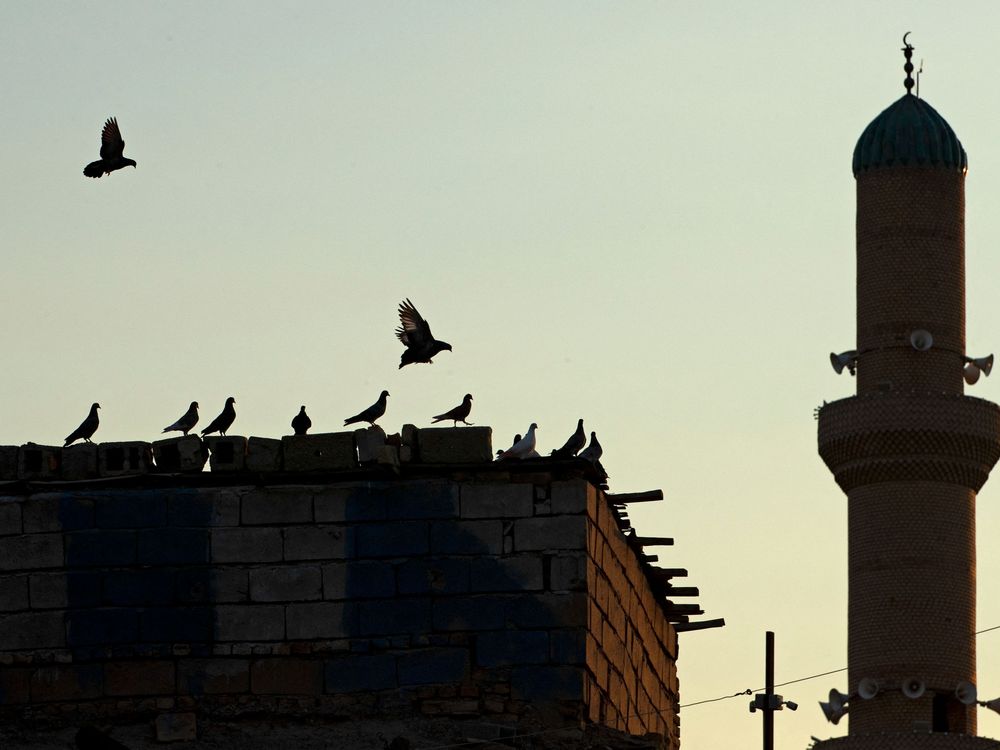 Late last week, a bulldozer toppled a minaret that has watched over the city of Basra, Iraq, for nearly three centuries, leaving local residents dismayed.
Minarets like this one serve as the beacons from which Muslims are called to prayer five times each day. At roughly 36 feet tall, this particular minaret has stood since 1727. Cultural officials say that the initial plan had been to preserve and relocate the Siraji Mosque's minaret, which was reportedly contributing to traffic jams, according to Reuters. 
Officials from the Sunni Endowment Office, which oversees Sunni religious sites, say they had no knowledge of the impending destruction, and Ahmed al-Badrani, the city's culture minister, tells Reuters that he had not given permission to destroy the minaret. 
For many living in the nearby neighborhood, the blow is crushing. Resident Ahmed Ali Ibrahim tells Aqeel Najim and Celine Alkhaldi of CNN that the people of the city "are in pain" over the demolition.
"Other solutions should've been found instead of demolishing it," says Ibrahim. "All countries preserve their history, unlike Iraq, which is demolishing its antiquities." 
Asaad al-Eidani, Basra's governor, attended the demolition in person. He defended the decision, claiming that local officials have been given more than a year to dismantle and move the minaret, per Reuters. 
Al-Eidani cited public safety concerns as his justification, and claims that he did, in fact, receive permission from Iraq's Sunni Endowment Office for the demolition, according to Abdulrahman Zeyad and Dawood Salman of the Associated Press (AP). The office vehemently denies that claim. 
The incident is concerning for the residents of Iraq, where cultural heritage sites have faced frequent danger in recent years—particularly at the hands of the Islamic State. For years, the group waged an "ongoing campaign against archaeology," as National Geographic's Andrew Curry put it in 2017, damaging ancient sites and cultural institutions across Syria and Iraq. 
In this particular case, however, "it is the actions of official authorities that have put an end to our heritage," Jaafar Jotheri, a geoarchaeologist at Al-Qadisiyah University in Iraq, tells the AP. 
Laith Majid Hussein, the director of the State Board of Antiquities and Heritage, tells Hadani Ditmars of the Art Newspaper that at this point, the priority is "to try and restore the remnants of the minaret," and that his agency is consulting with experts on how to work with the structure's remaining pieces. 
Jotheri, however, is skeptical that those efforts will amount to much. He tells the AP that the bulldozer caused extensive damage to the minaret's unique brickwork, which would be difficult to reassemble. 
"Every visitor to Basra over the past 300 years has seen and formed memories with [the minaret]," says Jotheri. He adds, "The minaret predates the street, and it is one of the oldest sites in Basra. It was not encroaching on the street; rather, they encroached upon it."