Manchester Museum Returns 174 Artifacts to Indigenous Australians
After years of planning, the museum handed over dolls, baskets, maps and other objects acquired in the 1950s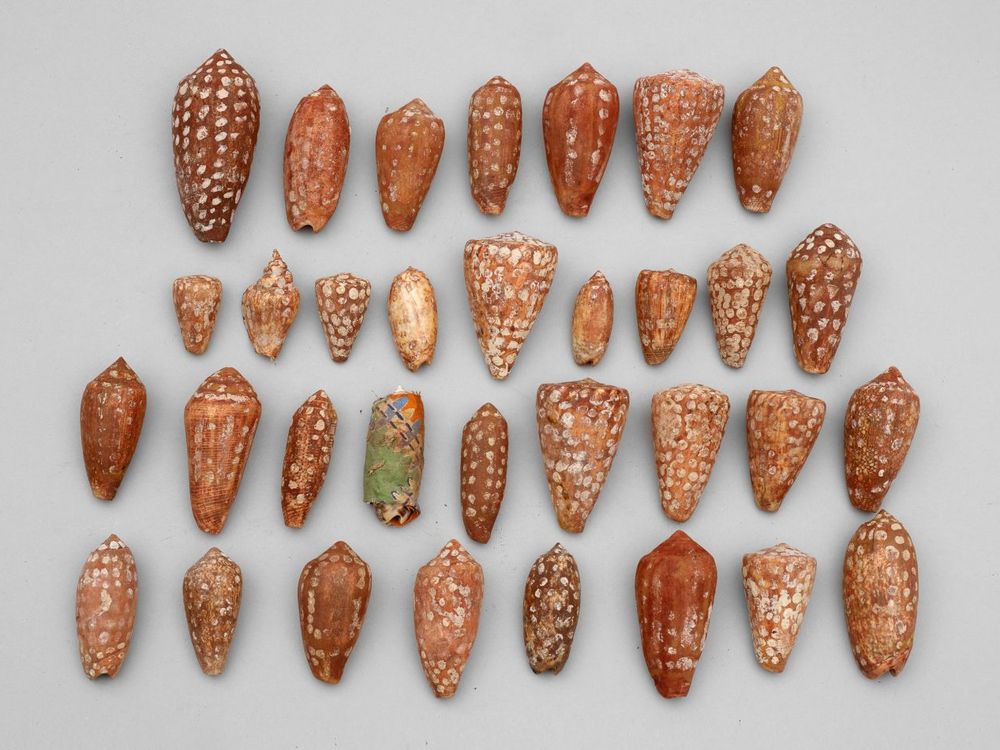 At a ceremony on Tuesday, the Manchester Museum in England returned more than 170 artifacts originally belonging to the Anindilyakwa, an Indigenous Australian group.
The collection includes a number of everyday objects—including dolls, baskets, a map made from turtle shells and more—that represent the Anindilyakwa people's rich history and culture. Per a statement from the museum, the return comes after several years of conversations with the Anindilyakwa Land Council and the Australian Institute of Aboriginal and Torres Strait Islander Studies.
"The return of these significant cultural heritage items is important for Australia's reconciliation process," says Stephen Smith, the Australian high commissioner to the United Kingdom, in the museum's statement. "It also helps renew cultural practices and safeguard such practices and items for future generations."
The 14 clans that make up the Anindilyakwa community live on Groote Eylandt, an archipelago off the northern coast of Australia. The artifacts were acquired in the 1950s by an anthropology PhD student, Peter Worsley, who conducted fieldwork on Groote Eylandt and eventually became a professor at the University of Manchester. During his research, Worsley lived alongside the Anindilyakwa people, purchasing and trading for objects in the collection.
"My understanding is that [Worsley] was building relationships with the Anindilyakwa people, and I like to think he would view this as an extension of the work he started," Esme Ward, the director of the Manchester Museum, tells the Guardian's Mark Brown. Worsley's daughter, who attended the ceremony, says he would be "so thrilled" to see the return.
Anindilyakwa representatives say that the artifacts will help pass on cultural heritage to younger members of their community.
"We have only just begun to appreciate how valuable the repatriation of the Worsley collection will be in the future," Thomas Amagula of the Anindilyakwa Land Council tells Rob Harris of the Sydney Morning Herald.
This repatriation is part of a larger worldwide effort to return artifacts—sometimes looted or taken amidst violent circumstances—to their home countries. In this case, the objects weren't stolen, though Anindilyakwa representatives say that community members from the 1950s may not have understood that these transactions were permanent, per the Guardian.
The handover process has drawn international attention, and UNESCO says that the Manchester Museum could serve as a model for other museums' repatriation processes. While repatriation is often controversial, Ward tells the Guardian that it doesn't have to be.
"We believe this is the future of museums," she says. "This is how we should be."
Ahead of the return, museum staffers traveled to Groote Eylandt to discuss the process with members of the Anindilyakwa community. In the museum's statement, Georgina Young, head of exhibitions and collections, says these in-depth discussions were uniquely valuable.
"Having spent time on Groote Eylandt at the invitation of the Anindilyakwa people makes reaching this point of handover feel momentous in a different way to any of Manchester Museum's past returns," she says. "Sitting with elders and hearing them discuss this collection on their land in their terms has enabled me to understand and care in ways not possible in a store room in Manchester, and brought us to a place of understanding together."