London's New Years Eve Will Feature Edible Confetti And Scented Fireworks
Only time will tell whether the sites and sounds and tastes and smells are a success, but no one can say London didn't try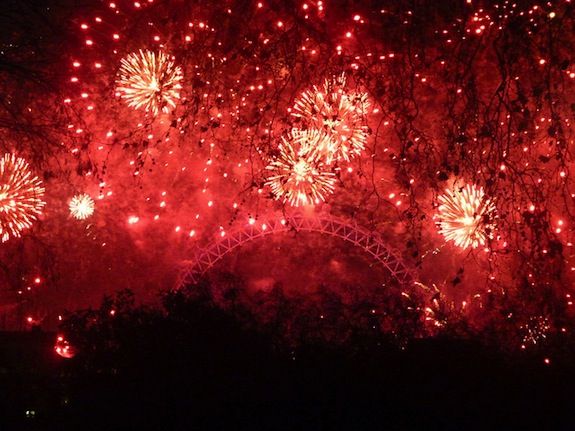 As if fireworks weren't enough of an assault on the senses, this year London is adding smell and taste to the mix. According to Kristin Hohenadel at Slate, the city is turning to food design studio Bompas & Parr to put concoct an unforgettable New Years:
The event will feature edible banana-flavored confetti, giant orange-flavored bubbles, peach-flavored snow, and the scent of strawberries wafting through the nighttime sky to accompany the explosion of red fireworks over the banks of the Thames on New Year's Eve.
Vodafone—a sponsor of the evening—has concocted a website for the project, with videos documenting the process. "The evening will be a total sensory assault," they say. "As people experience flavoured fireworks for the first time, we hope it'll be a real thrill." They also say that they've paired up with "fruit farmers, pyro technicians, flavour scientists, special effects experts and even historians" to prepare for the big night.
We'll have to wait until tomorrow to find out if this is actually a pleasant experience, but no one can say London isn't trying.
More from Smithsonian.com:
Toast With Beer This New Year's Eve, Not Champagne
New Year's Foods for Luck and Money