After 150 Years, Levi's 501 Blue Jeans Are Still Kicking
The iconic garment began as a practical piece of clothing for miners to wear during long, difficult shifts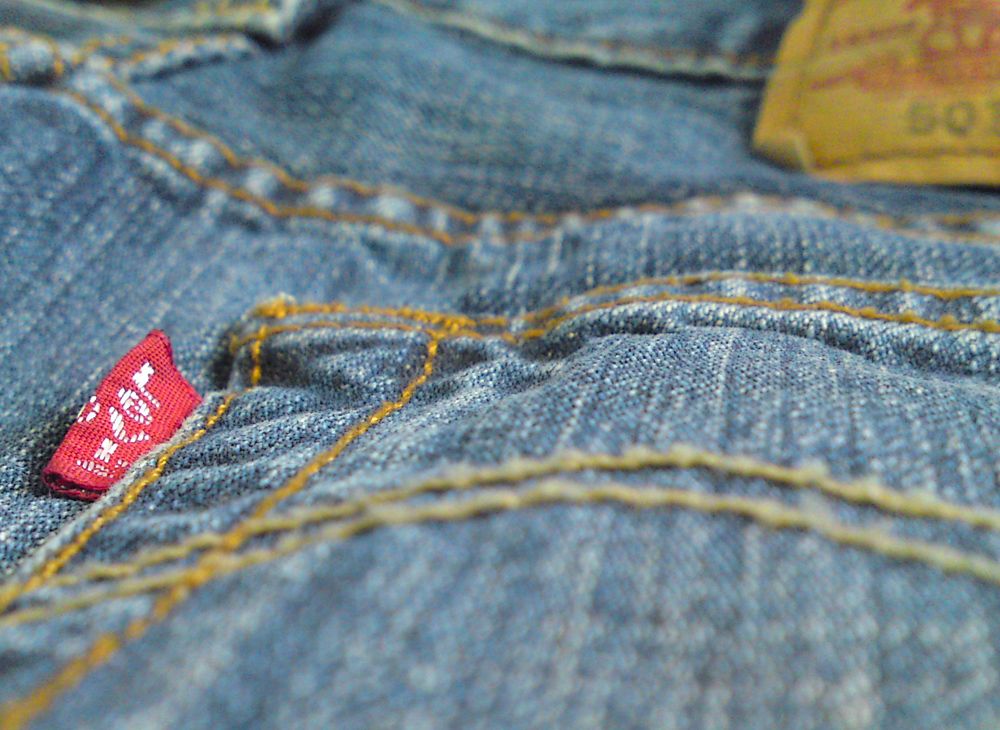 Back in 1871, Jacob Davis, a Latvian-born tailor in Reno, Nevada, was making pants for local miners. But the garments kept ripping; they weren't durable enough for their owners' long, difficult shifts. 
To solve the problem, Davis added metal rivets to reinforce stress points. The new design was a hit in Reno, where workers scrambled to buy the trousers. Seeing how much potential his ideas had, Davis realized he needed to act to protect them. 
"He had to rush, due to the fact that these worked really well," Nancy Davis, then a curator at the Smithsonian's National Museum of American History, told Smithsonian magazine's Joseph Stromberg in 2011. "He realized he had something."
Davis' invention would become Levi's blue jeans, which are celebrating their 150th anniversary this week. On May 20, 1873, Davis obtained a patent for his idea, thanks to the financial backing of Levi Strauss, a German-born immigrant who ran a dry goods store in San Francisco. The two went into business together, with Strauss running logistics and Davis managing production of the jeans, then advertised as "waist overalls," because they were often worn as a protective outer layer, according to Levi's.
Soon after, they began making the trousers with denim, a fabric that was already associated with labor. "Denim had been worn by enslaved African and African American descendants for generations," says fashion historian Emma McClendon to NPR's Michel Martin. "It was worn by Chinese immigrants who were building the Transcontinental Railroad. It was worn by women. It was worn by men."
Still, adding metal rivets made denim more durable than ever. By the 1890s, Strauss and Davis had largely perfected the pants, which the company began referring to by the lot number 501. While small changes came in the years that followed—two pockets and belt loops were added—today's 501s aren't too different from the originals, says Paul O'Neill, Levi's design director, to Serena Altschul of CBS News.
"When we look at other fits, we've got, like, skinnies, flares, bell bottoms, you know, all bells and whistles," he adds. "But the 501 always just remains very simple and classic."
In the 1930s, Western movies featured cowboys wearing the jeans, which soon became popular even among those not doing manual labor, a phenomenon Levi's capitalized on with cowboy-themed advertising.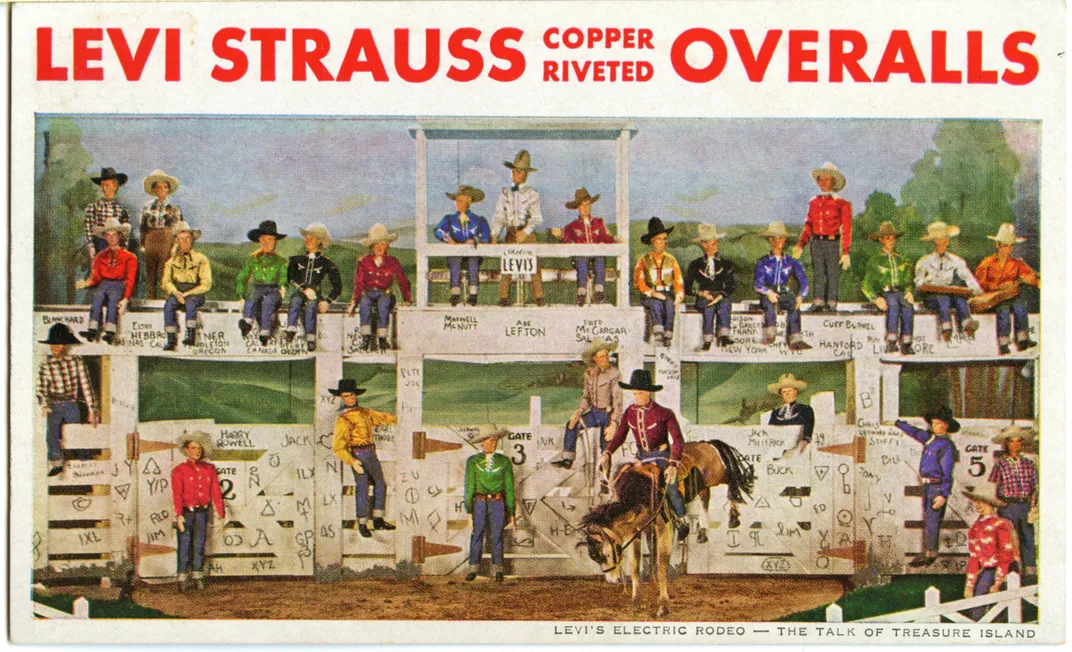 By the 1960s and '70s, jeans became more than a practical garment; they were also a statement.
"[Denim] not only recalled the work clothes worn by African Americans during slavery and as sharecroppers, but also suggested solidarity with contemporary blue-collar workers and even equality between the sexes, since men and women alike could wear it," wrote Brandon Tensley in Smithsonian magazine in 2020. They were also commonly worn by young participants in anti-war protests, per Refinery29's Frances Solá-Santiago.
Jeans were also a symbol of American culture. While the Soviet government shunned them, many Soviet citizens wanted their own pairs. "The hunger for Western denim was memorialized in a 1980s Levi's ad in which a young man fidgets as Soviet customs officials examine his luggage, but he makes it home with a smuggled pair of Levi's in his suitcase," writes NPR's Jessica Green.
Today, jeans are ubiquitous in the fashion world, and Levi's 501 cut remains popular. 
"It really has become the global garment," Tracey Panek, a historian for Levi's, tells Lifestyle Asia's Shatricia Nair. "I think that's [a] massive testimony to how much it's changed fashion."