Italian Artist Uses Tractor to Create World's Largest Picasso Portrait
Land artist Dario Gambarin used a 270,000-square-foot field in Verona, Italy, as a canvas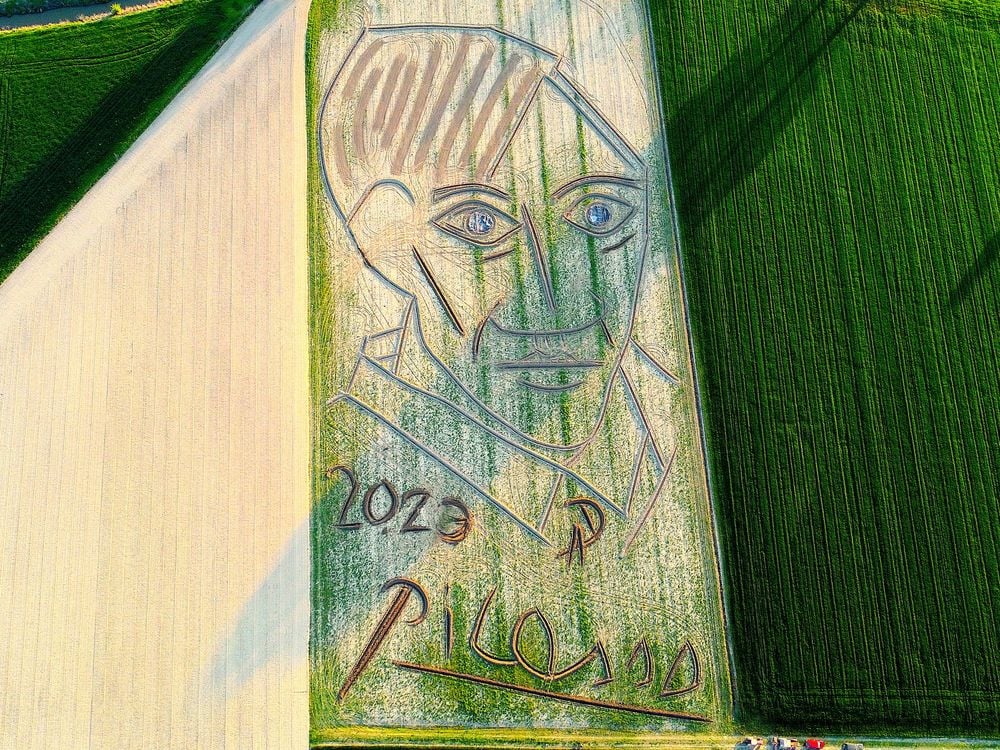 To mark the 50th anniversary of Pablo Picasso's death, Dario Gambarin set out to honor the artist's legacy in the best way he knew how: Using a tractor, he traced a reproduction of Picasso's 1907 self-portrait into a nearly 270,000-square-foot field. Located in Verona, Italy, it's the largest portrait of Picasso ever made.
"I'm like a blind painter when I'm on the tractor; I can't see anything," Gambarin tells Smithsonian magazine. "I have a great sense of space and proportion. I fix the image in my head. I draw the portrait several times on the table, and then I go and execute it in the earth."
Picasso isn't the first famous figure Gambarin has portrayed via land art. Previously, he has created massive portraits of Joe Biden, Donald Trump, Barack Obama and John F. Kennedy, among others. His pieces often shed light on environmental, religious and social justice issues.
Gambarin typically creates his unique works of art on farmland after the harvest but before new seeds are planted. Since his art is at the mercy of the elements, he must immediately capture images or videos of his work before it disappears.  
"Wheat, soy or corn stubble become the color of my canvases," he says. "It is an ephemeral art. The portraits last from a few hours to a week and then vanish because the sun, the wind and the rain deteriorate them."
The Picasso portrait is especially meaningful to Gambarin, who looks to the Spanish artist as a source of artistic inspiration.
"I wanted to dedicate this colossal portrait to Picasso because he is one of those masters from whom one never stops learning," says Gambarin in a statement. He adds, "I, too, do what can't be done in order to learn how to do it."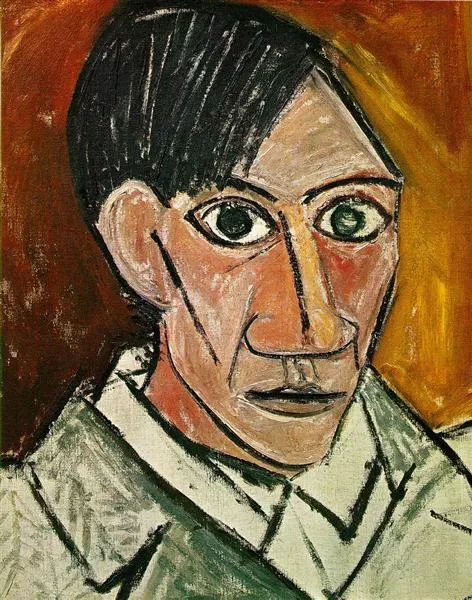 Born in 1881, Picasso honed his talents at a young age. He created his first self-portrait at age 15, when he was studying art in Barcelona. (Today, that early portrait remains in the city at the Museu Picasso.) Picasso would create many self-portraits right up until his death on April 8, 1973. They are stylistically diverse: Some are realistic, while others are abstract. Some are made with paint, while others are made with charcoal.
Picasso's artistic style shifted throughout his life. Between 1901 and 1904, the artist's blue period marked a melancholy time in his life after Carles Casagemas, a close friend of his, died by suicide. Several years later, Picasso worked with French painter Georges Braque to invent Cubism, a style that experiments with geometric shapes and multiple perspectives. 
Picasso was extraordinarily prolific, creating an oeuvre of thousands of works. Many of those works now command large sums of money, with several selling for over $100 million in recent years. This month, to mark the anniversary of his death, a worldwide celebration of his legacy is ongoing in cities around the world.