Follow Pablo Picasso's Footsteps Through Spain
A full slate of events honors the painter's life in timing with the 50th anniversary of his death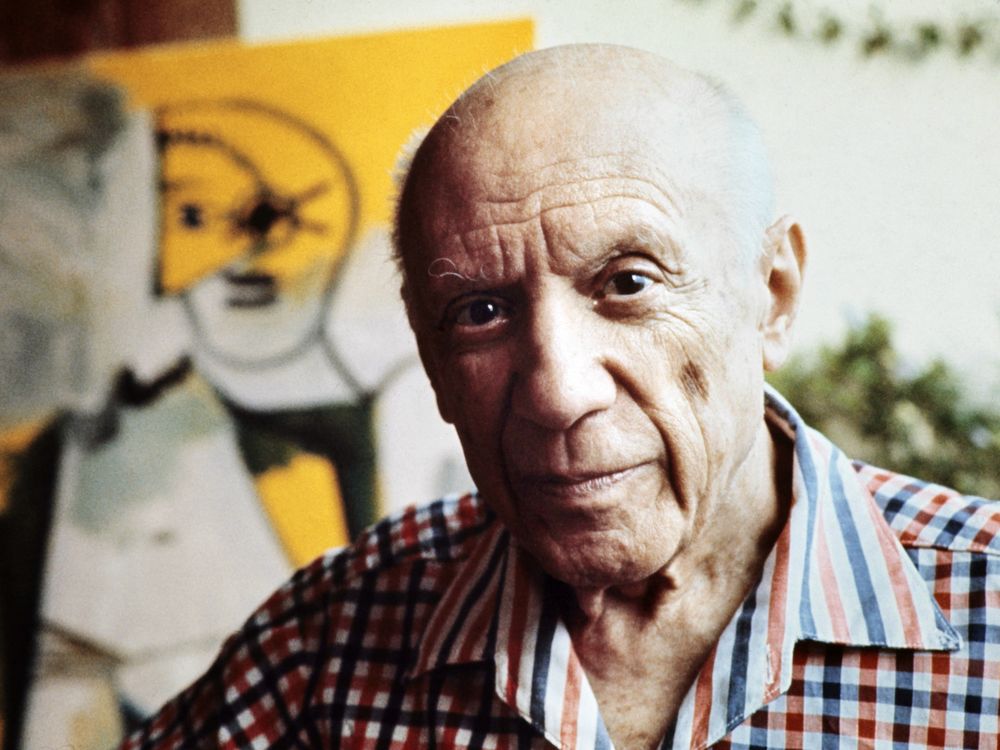 In 1907, Spanish artist Pablo Picasso and French painter Georges Braque invented Cubism, a style of painting hallmarked by abstract geometric shapes. The two artists became quick friends and colleagues in Paris that year after Braque visited Picasso's studio.
Picasso's inspiration for the style came from the Louvre. That year, two Iberian sculpted heads disappeared from the Parisian art museum and ended up hidden in Picasso's kitchen cabinets in Montmartre. They resurfaced again in the form of the first Cubist painting, Picasso's Les Demoiselles d'Avignon, featuring women with elongated faces and large eyes resembling the statues.
The heist was orchestrated and carried out by Belgian thief Honoré-Joseph Géry Pieret, who then gave the statues to Picasso. It's not known whether Picasso actually commissioned the theft, but some historians believe that to be the case. Picasso was close friends with poet Guillaume Apollinaire, and Pieret was Apollinaire's secretary.
"One of the reasons [Picasso] wanted to steal and own the statue heads is that they were ancient Iberian statue heads, and he felt they were connected to his roots, to the roots of Spain," says Noah Charney, art historian and author of The Thefts of the Mona Lisa, about the 1911 robbery of Leonardo da Vinci's masterpiece that Picasso was also implicated in. "He wanted to integrate them into this new artistic vocabulary he was developing."
Even though many of Picasso's adult years were spent in France, he always had a spot in his heart for Spain. He was born in Málaga in 1881, left for Paris in 1904, and returned to his native country often—until dictator Francisco Franco seized power during the Spanish Civil War in the late 1930s.
"For many Spaniards, Picasso became an iconic figure, an embodiment of what artists can do to oppose war and take a stand in favor of democracy, showing that art can also be a tool in the fight for peace and human rights," says Jordi Falgàs, an art historian in Catalonia.
Picasso died from fluid in the lungs on April 8, 1973, in Mougins, France. To honor the painter on the 50th anniversary of his death, a worldwide Picasso Celebration will run throughout this year, with exhibitions, rededications of public art, seminars and more. For a worthwhile tribute, follow the artist's footsteps and visit one of these five spots in Spain where he spent time.
Málaga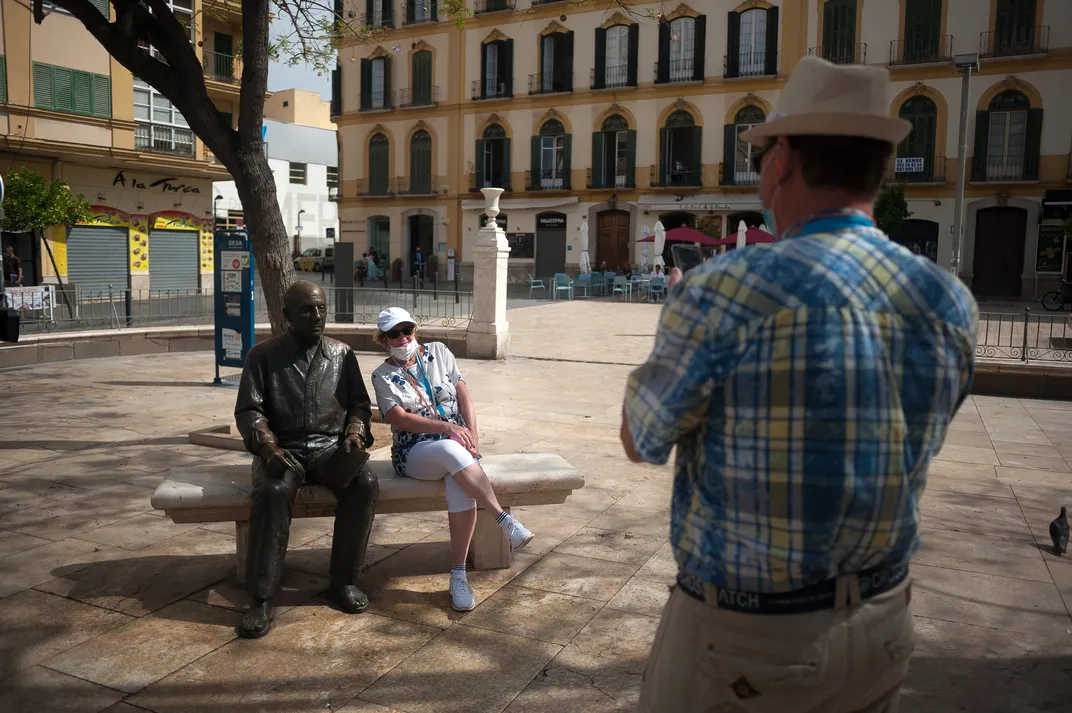 When Picasso was 9 years old, his father, José Ruiz y Blasco, lost his job as an art teacher, and his family left Málaga despite desires to stay in the port city on the Costa del Sol.
"​​Therefore, in his early years, young Pablo lived in a family that longed for the lost home," Falgàs says. "So, I'm sure that this sense of loss and displacement pervaded the ambivalent feelings he always had toward his birthplace."
Before he left Málaga for A Coruña, about 700 miles northwest, Picasso had a foundational knowledge of the arts. His father taught his young protégé about drawing, painting, composition and sketching—both from live models and plaster ones. His early experiences in Málaga, like attending bullfights, would also later influence his life and artwork.
The Picasso tour through Málaga has many stops. The Picasso Birthplace Museum occupies the three-story apartment in Plaza de la Merced where the artist was born. The museum has both Picasso's work and his father's work on display, along with family memorabilia, documents and furniture from their time in Málaga. The Picasso Museum Málaga, in the Buenavista Palace in the city's historical center, has more than 200 pieces by Picasso that span his entire career in its collection. From May 8 to September 10, the museum will be hosting an exhibition of Picasso's sculptures.
Tourists can further embrace the artist's early life with a visit to the Church of Santiago, where he was baptized; the local bullring; or the Málaga School of Fine Arts, where his father taught. Finding these spots is "the ideal way to wander around the old part of this Mediterranean seaside town and get glimpses of what it must have been a century and a half ago, when it was actually entering a period of decline and recession that would have direct consequences on the Picasso family," Falgàs says.
A Coruña
When the Picassos left Málaga, they resettled in A Coruña. Here, where Pablo lived from age 10 to 14, the family continued to experience hardship. Picasso's father struggled to adjust to the new environment, which was the opposite of Málaga in many ways—not least the Galician language and colder, rainier weather. The family still had money troubles, punctuated by Picasso's 7-year-old sister, Conchita, dying from diphtheria in 1895.
Regardless, though, Picasso appeared to enjoy his time in A Coruña. He made friends and went to the beach, had more freedom from his family, went to bullfights and plays, and enrolled in drawing lessons.
"It is clear that during the A Coruña years, drawing, painting and telling stories with cartoon illustrations became his obsession," Falgàs says. "In the paintings and sketches that have survived from the A Coruña period, there is a sense of awakening, of discovery and appropriation, of a new beginning in which he begins to be aware of himself."
The apartment where the family lived on Payo Gómez Street is now the Picasso House Museum, complete with period furniture and painting replicas to experience it as they did at the time. From there, tourists can visit the nearby beach and port, or head to Picasso's high school, the Eusebio da Guarda Institute. Walk down Royal Street, where Picasso first exhibited his work, and stop by the Rosalía de Castro Theater, where the artist attended shows and spent time painting, and the Tower of Hercules, the oldest existing lighthouse in the world, which was featured in several of Picasso's paintings.
From March 23 to June 25, at the A Coruña Museum of Fine Arts, visitors can appreciate an in-depth analysis of the work he created while in the city.
Barcelona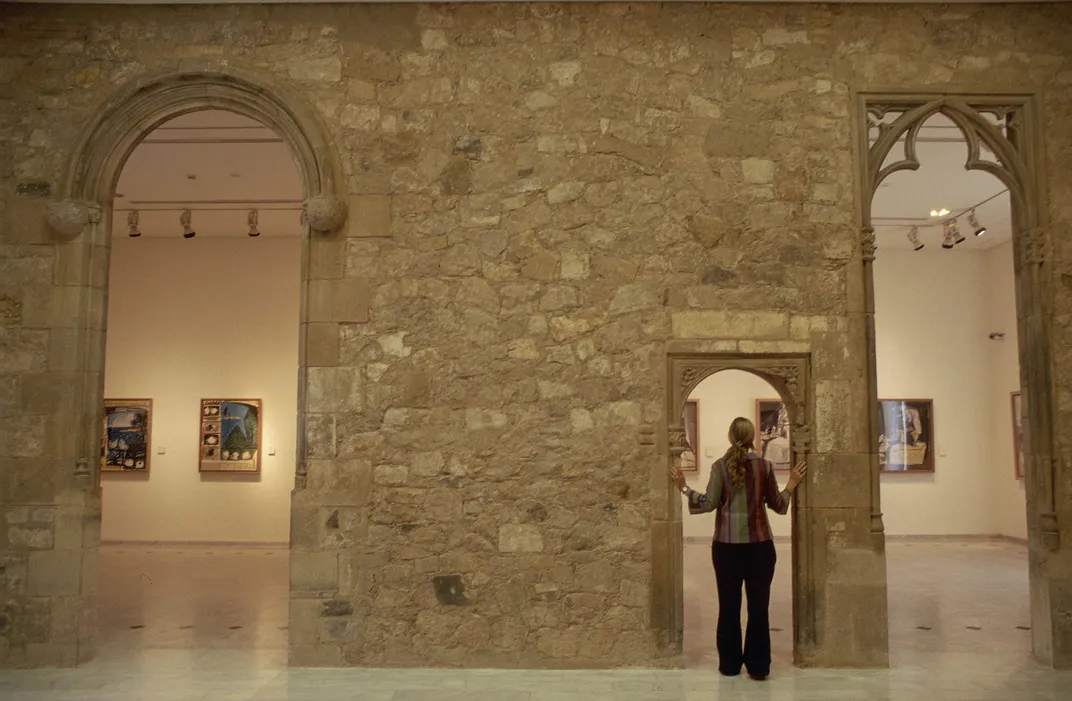 In 1895, the Picasso family moved to Barcelona. This is where Pablo truly began to come into his own as an artist. He easily and quickly embraced Catalan culture, identifying with it so much that he considered himself not just a Spaniard, but a Catalan, Falgàs says.
"In the Barcelona of the late 1890s, Picasso found a city with a flourishing bourgeoisie that, unlike the rest of Spain, had embraced all aspects of modernity," Falgàs says. "Picasso was able to accomplish two things: on the one hand, enroll at the School of Fine Arts and continue his academic training, and on the other, join Barcelona's thriving cultural life and meet many artists, writers and intellectuals in galleries and cafes, which led him to the discovery of modern art and, ultimately, to Paris [where he moved in 1904]. His circle of Catalan friends was crucial in many aspects, above all in his swift development as an artist."
The Picasso Museum in Barcelona, with more than 4,200 works by the artist, opened in 1963, with donations from Jaume Sabartés (one of Picasso's longtime friends) and Picasso himself.
"Despite the fact that he did not return to Barcelona or Spain because of Franco's dictatorship, Picasso was very fond of the museum and continued to enhance the collection as a tribute to his friend and his city," Falgàs says.
Three homes the Picasso family lived in still stand near the port in Barcelona's old city, as do five different art studios and the stock exchange where the School of Fine Arts was located. The Quatre Gats restaurant, the Sala Parés art gallery, La Rambla, Ciutadella Park, the Columbus Avenue and the Paral·lel were all major haunts in Picasso's social life.
From June 22 to September 17, head to the Design Museum of Barcelona for a look at Picasso's inspiration from ceramics.
Madrid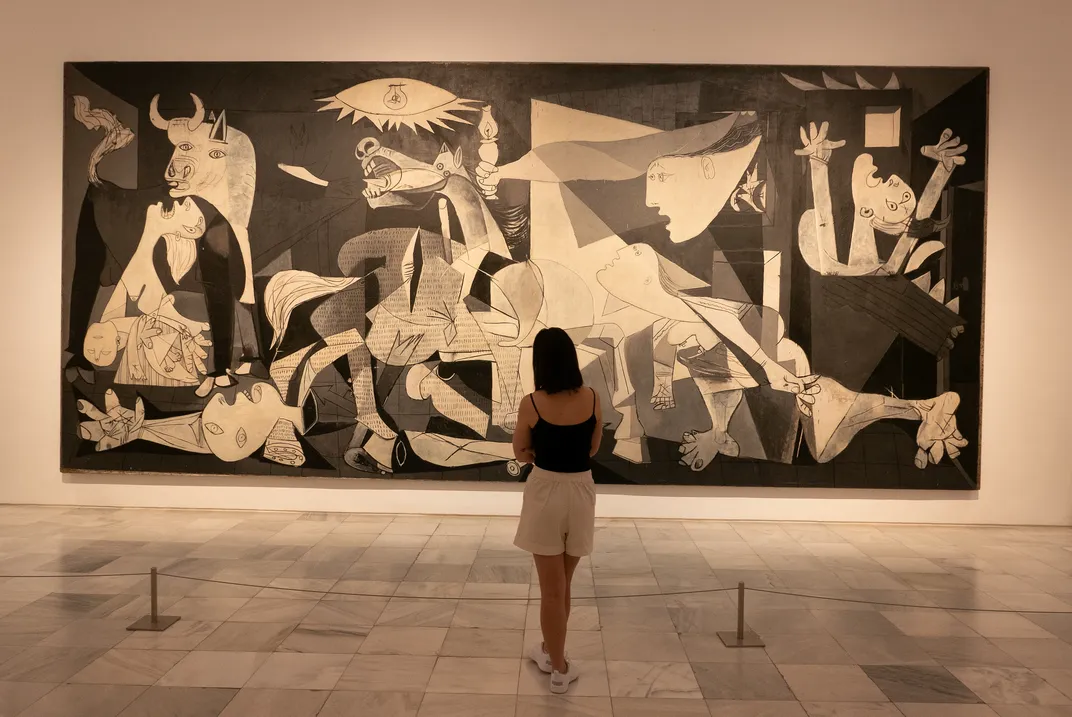 According to Falgàs, Picasso didn't spend all that much time in Madrid—only about eight or nine months between 1897 and 1898, while he was studying at the Royal Academy of Fine Arts of San Fernando, and another four months in 1901 while he illustrated the defunct magazine Arte Joven.
While Picasso was at the academy, he preferred to spend his time in the Prado Museum, copying works by artistic greats like El Greco, Titian, Velázquez and Goya. Today, visitors to the museum "see the works that he would have seen himself and drawn direct inspiration from," Charney says—the anniversary celebration will have an exhibition there from June 13 to September 17 that showcases Picasso's relationship with El Greco.
In the evenings, Picasso could often be found at the Fine Arts Circle, a nonprofit cultural center, drawing from nude models. Both the Prado and the Circle are open to visitors today, but, for the largest collection of Picasso works in Madrid, including his large-format black-and-white painting Guernica, the Reina Sofía National Art Museum is a must-see. The Thyssen-Bornemisza National Museum has works by Picasso on display, like Man With a Clarinet and Bullfight, and the Picasso Museum-Eugenio Arias Collection consists of 71 Picasso originals that the painter gave to his friend and longtime barber, Eugenio Arias.
Catalonian countryside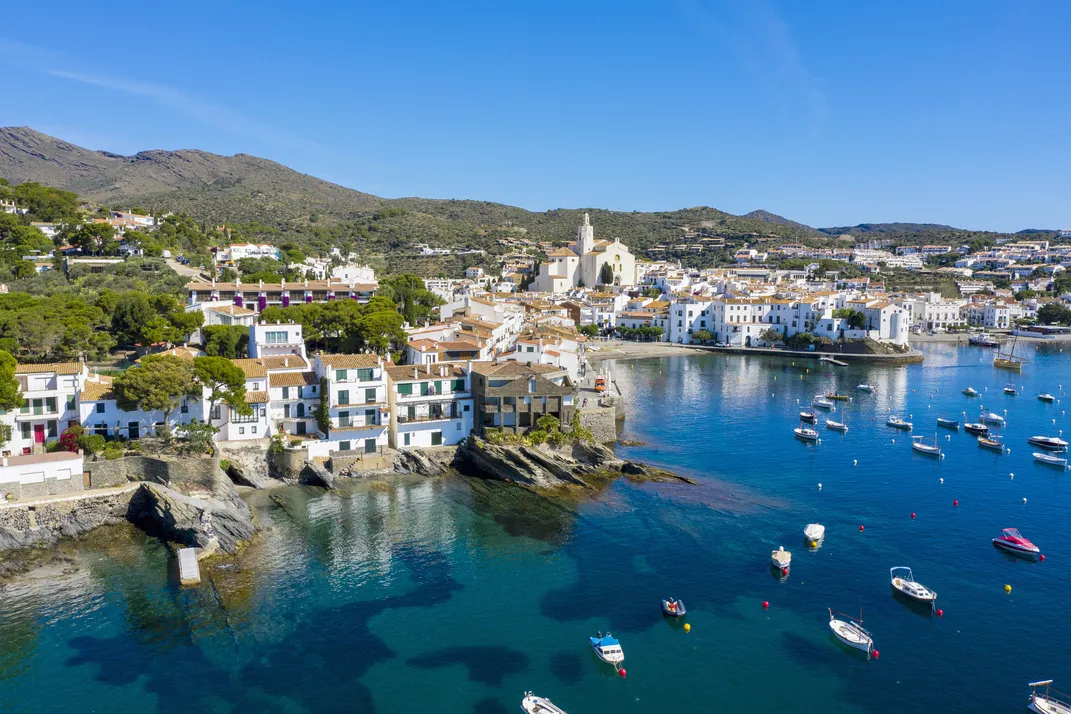 A trip into the Catalonian countryside is like a trip through Picasso's paintings, as the artist painted the landscapes in such works as The Reservoir, Horta de Ebro and Gósol, 1906.
Picasso may be known for cubism, but he painted an enormous number of landscapes, says Laurence Madeline, chief curator for French National Heritage and the curator of an exhibition at the Mint Museum Uptown in Charlotte, North Carolina, called "Picasso Landscapes: Out of Bounds." The show, which runs from February 11 to May 21, is the first dedicated to exploring Picasso's innovations in the landscape tradition, and the only Picasso exhibition in the United States that will be open on April 8 (the anniversary of his death).
"[Picasso] trained in Spain, and he trained as an artist of the 19th century," Madeline says. "He would go outside in the landscape in the summer, painting what he had around in the countryside, and they were moments very important to him. … It happened every year, except during the occupation, because he could not leave Paris."
According to both Madeline and Falgàs, the small towns and rural areas he painted haven't changed much from when he painted them. There is the village of Horta de Sant Joan, 120 miles southwest of Barcelona, where Picasso stayed in the summers of 1898 and 1909; the village of Gósol, 90 miles north of Barcelona in the Pyrenees, where he summered in 1906; and the coastal town of Cadaqués, 100 miles northeast of Barcelona, where he lived in 1910.
"One can still see quite clearly the influence that these landscapes, the architecture, the colors, the sea or the mountains, and the country life had in the development of Picasso's art at different stages," Falgàs says.
Madeline adds: "There are the villages and there are the works by Picasso, his own look and glance." In one of his landscapes depicting another village, Horta de Ebro, he included palm trees—even though none grew in the village. "It's Picasso's view," she says.