Why There's a Japanese Whisky Shortage
There's surging demand and limited supply of the most popular of the Japanese libations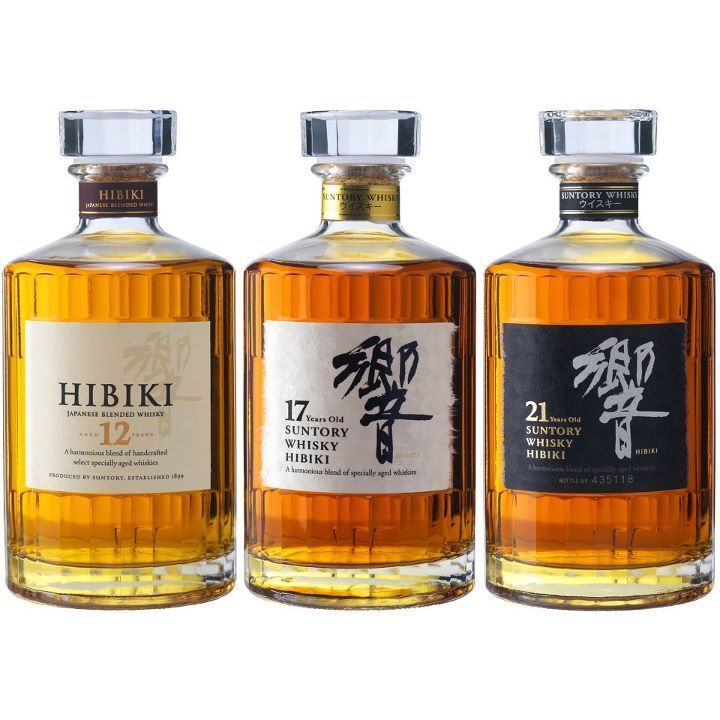 Most people, even if they don't drink, know that the world's best whiskies and whiskeys come from Scotland, Kentucky, Tennessee, and Ireland (sorry, Canada). But in the last decade, two new locations have been added to the best-of list: the Australian island Tasmania and Japan, which have both produced whisky judged the best in the world. But now, reports Justin McCurry at the Guardian, there's a problem: the Japanese whisky barrel is running dry.
Or, at least, the most popular Japanese libations are in very short supply. The Suntory distillery is cutting the world off from its popular Hakushu 12-year-old single malt whisky next month and in September tipplers will have to say goodbye to the Hibiki 17-year-old blend, the product Bill Murray's character advertises in the 2003 movie Lost in Translation.
Brian Ashcraft, author of a guide book to Japanese whisky, writes on Kotaku that the shortage can be attributed to several factors. First, "Massan" a 2014 television drama about Masataka Taketsuru, the father of Japanese whisky and founder of the Nikka distillery, led to a domestic craze for whisky. That same year, Suntory's Yamazaki Single Malt Sherry Cask 2013 won the title of best in the world from the Whisky Bible, raising the global profile of the Japanese libations.
But just as the world's attention has shifted to the island nation's award-winning drinks, supply of the whisky has tightened. That's because 20 years ago, Japanese whisky was at a decades-long nadir of popularity, so distilleries didn't set enough aside in their aging warehouses. Now, 12, 17 and 21 years later, there's not enough aged whisky to go around. "For something like the Hibiki 17, the youngest whisky in that blend is 17 years old, and 17 years ago people weren't drinking that much Japanese whisky, so Suntory and [rival distillery] Nikka weren't making much," Ashcraft tells McCurry.
These aren't the first beloved Japanese whiskies to be pulled from shelves either. George Koutsakis at Forbes reports that Suntory pulled Hibiki 12-year-old whisky in 2015 and replaced it with a variety called Hibiki Harmony that has no age guarantee. The Nikka distillery has also discontinued its lines of ultra-aged whiskies, replacing them with un-aged varities. Ashcraft reports that the distilleries say the shortage could last up to 10 years before the tap is turned back on for these award-winning ultra-aged whiskies.
Unlike other hard liquors like vodka or tequila, which can be produced quickly and mixed into cocktails right away, whisky needs to be aged in barrels, a process that takes years. But it's not necessary to wait 12 or 17 years—that's for the really good stuff. Ashcraft says that even if aficionados can no longer get the best of the best whisky, there's still good Japanese whisky to be had. "While Suntory and Nikka are experiencing shortages, a handful of newer distilleries have started distilling in Japan," he tells McCurry. "Their whiskies might be young, but they're taking creative approaches that will, no doubt, help further define Japanese whisky."
If you plan to stock up, make sure you have some extra cash set aside. Hibiki 17 is currently selling for $200 a bottle, while Hakushu 12 is marketed at the (comparable) bargain price of $66. Kanpai!