See When Brilliant Fall Foliage Will Peak With This Interactive Map
The tool's county-by-county predictions will help you plan the best leaf-peeping trips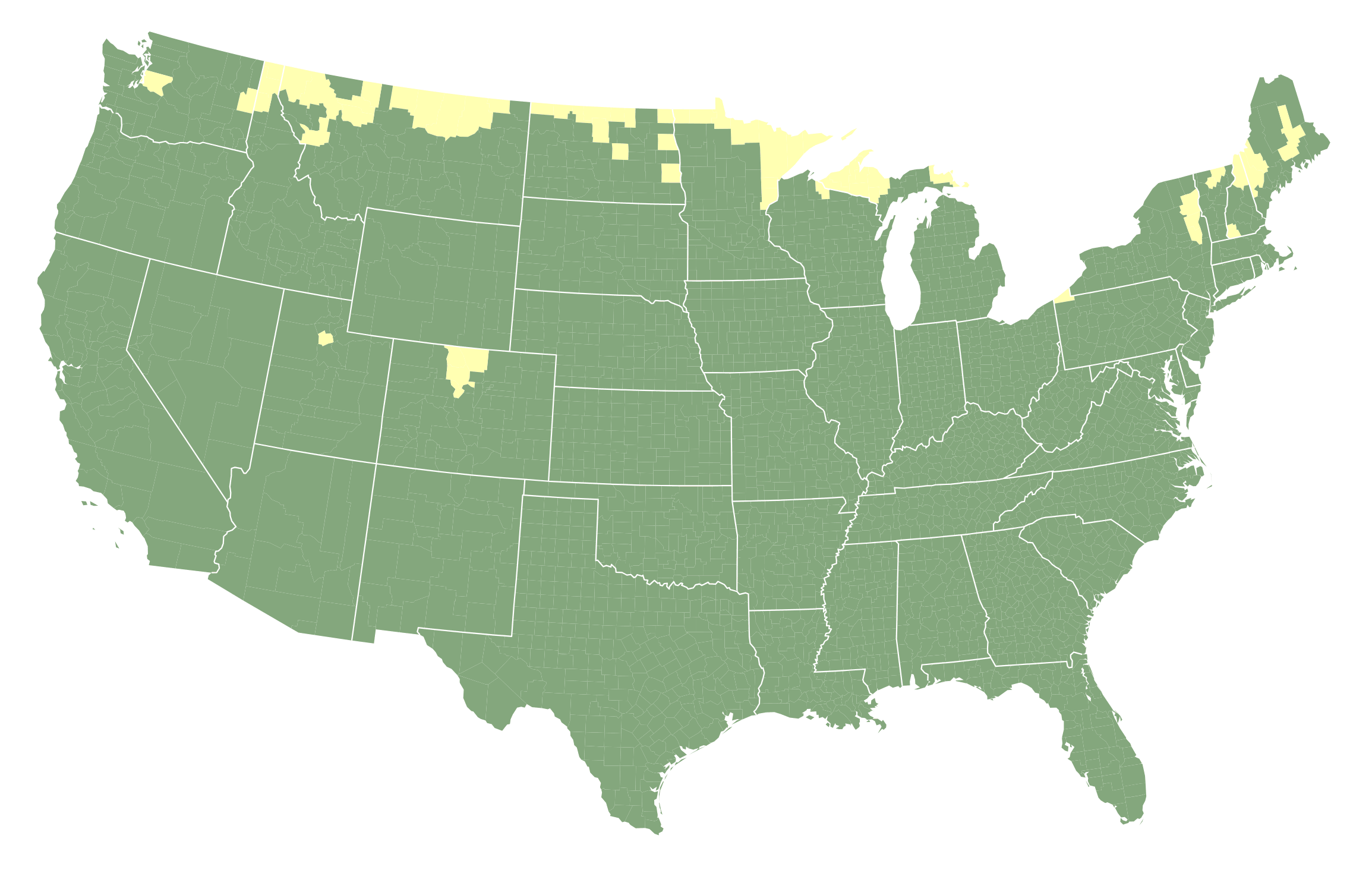 Kids are back in school. Temperatures are starting to drop. As summer fades into fall, it's time to start preparing for leaf-peeping season—and, fortunately, a new interactive map is here to help you make the most of this year's fall foliage.
For the past decade, the team behind the tourism site SmokyMountains.com has crunched the numbers to produce county-by-county predictions of when the leaves will change colors across the United States. This year, they're also allowing users to submit real-time foliage reports, which they'll incorporate into their interactive map, reports the Washington Post's Natalie B. Compton.
According to the map, fall foliage season began on September 4 and will end on November 20. Early in that period, the map is mostly a light green color, which corresponds with the still-green leaves of the trees. But with time, little squares representing individual counties begin to change colors, eventually reaching a dark red hue, indicating that leaves are at their peak.
While the creators use several kinds of data—from historical trends to precipitation and temperature—to make their predictions, they acknowledge that their map isn't always correct, per Travel + Leisure's Alison Fox. After this summer's extreme weather, leaf-peeping predictions may be even more difficult. Still, the map is a great place to start if you're hoping to plan a trip or just take advantage of your area's peak fall foliage period. (You can also cross-reference the interactive map with the Farmers' Almanac's 2023 fall color forecast.)
In New England, the leaves could turn early this year due to the region's heavy summer rains, writes former meteorologist Jim Salge for Yankee magazine. The moisture, which caused flooding in some places, may have waterlogged the trees' roots, which then absorb nutrients and respirate less efficiently. These challenges stress the trees and may prompt them to prepare early for winter.
"We do expect a lot of early color this year, especially in the red maple wetlands, where some swamp maples are already starting to turn," writes Salge. "This should make for a long foliage season overall." The extra moisture and continuing high temperatures in the region may also result in less vibrant colors. But as Salge writes, they'll "still be beautiful, just less bold."
In other locations, such as normally parched Colorado, the wet spring and late summer weather could have a different effect. "With the extra moisture, it brings up more nutrients from the root zone that enhance the fall colors," says arborist Jonathan Raleigh to KDVR's Maddie Rhodes. "Trees are fuller and healthier with the proper watering, so they will have better fall foliage."
No matter when their leaves turn colors, trees that create the vivid oranges, bright reds and golden-yellow hues we look forward to every autumn are all deciduous. As the days get shorter and the air gets cooler, the chlorophyll that makes leaves appear green begins to break down. This process allows other pigments in the leaves, such as carotenoids and anthocyanins, to become more visible.
At the end of this color-changing spectacle, the leaves eventually die and fall to the ground. The bare trees, meanwhile, go dormant to protect themselves during the dark, cold winter.