Pets Will Soon Be Welcome at More Than 120 Archaeological Sites in Greece
The new policies won't apply at certain high-traffic destinations like the Acropolis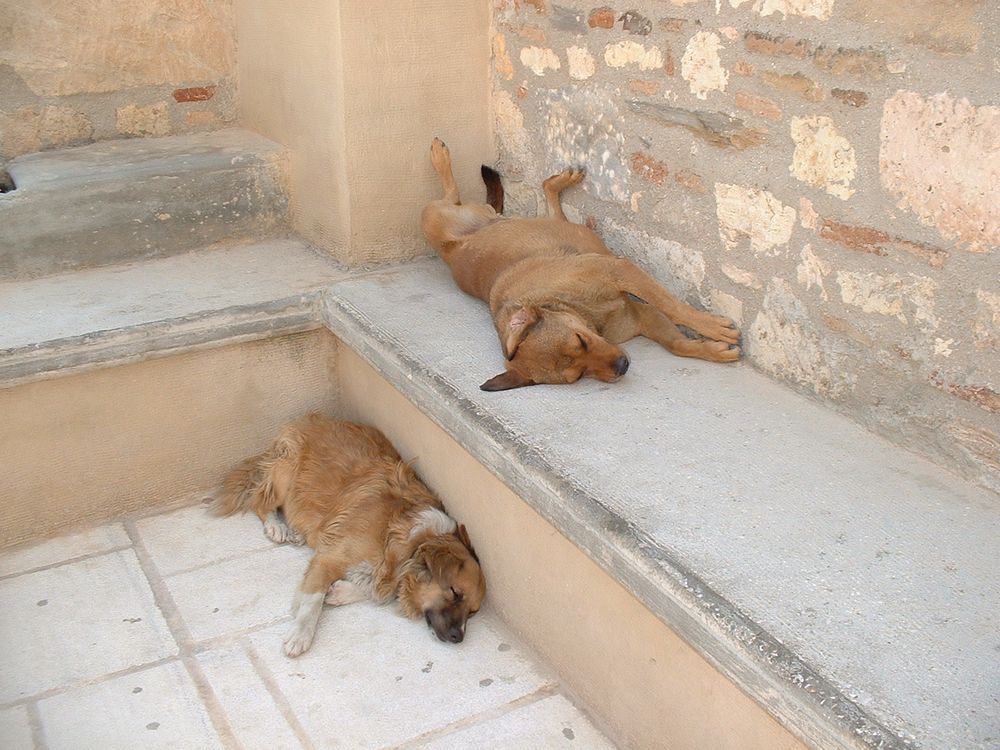 Under the watchful eyes of their owners, pets will soon be allowed to roam in more than 120 of Greece's archaeological sites, the country's culture ministry announced.
Previously, only service animals accompanying visitors with disabilities were permitted, according to the Greek Reporter's Tasos Kokkinidis.
The new policy is a "first, but important, step" toward a "framework of accessibility to monuments and archaeological sites on the model of other European countries," says Culture Minister Lina Mendoni in a statement, per Google Translate.
The new rules require dogs to be on leashes less than three feet long or inside a carrier. Owners will need to carry a health certificate as well as supplies to pick up any waste, while larger dogs will need to be muzzled to gain entry, reports the Associated Press.
Some sites, however, will remain pet-free—especially those that are particularly crowded. High-traffic tourist destinations like the Acropolis, Knossos in Crete, ancient Olympia and Delphi will remain open exclusively to humans. Pets are also still barred from going inside theaters, temples, vaulted tombs and monuments with mosaic floors. Luckily, 110 additional locations will install cages where pets can wait while their owners explore.
Prior to Greece's announcement, certain European countries had already eased restrictions on animals. For example, travelers to Venice, Italy, can now take advantage of dog-sitting services as they browse certain museums, Free Malaysia Today reported earlier this year. After signing up online, pet owners can book a dog walker to meet them at their chosen museum's entrance. The service costs about $10 an hour.
Some individual sites in Greece have made similar efforts. Last month, the National Museum of Contemporary Art in Athens invited visitors to bring their dogs with them for World Stray Animal Day, according to Hyperallergic's Rhea Nayyar. The museum also hosted a "puddle of puppies" from the nearby Socrates Shelter that were available for adoption.
In addition to easing restrictions on animals, Greece has been making efforts to increase accessibility at tourist destinations more broadly. Last month, officials announced that wheelchair ramps will be installed at hundreds of the country's beaches. The country also installed a wheelchair-friendly elevator and pathway at the Acropolis several years ago.
Greece is heavily reliant on tourism revenue. As DW's Kaki Bali reported in 2022, the industry accounts for more than 20 percent of the country's GDP "in a good year." In 2019, before the Covid-19 pandemic, tourism brought in more than $18 billion.
While a timeline hasn't yet been announced, the new animal policies should make visiting cultural sites easier for pet-loving travelers and Greek citizens alike. Just remember to pack a doggy bag.