The U.S. Government Is Trying to Stop an Upcoming Titanic Expedition
A company is planning a mission to recover artifacts, including the famed Marconi wireless telegraph, in 2024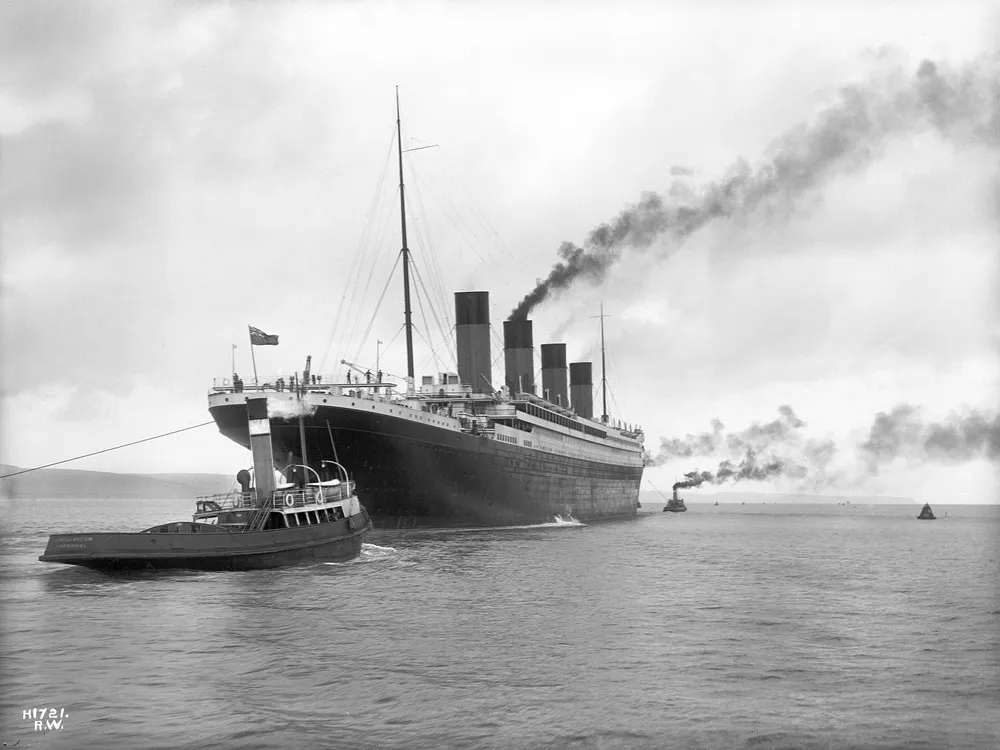 Who controls access to the wreck of the Titanic? That's the question at the heart of a legal battle between the United States government and an expedition company hoping to retrieve more artifacts from the depths.
The federal government is trying to block an upcoming operation by RMS Titanic, Inc., a company that's held the exclusive salvage rights to the Titanic since 1994. It has already retrieved thousands of items from the site, many of which it has exhibited publicly. Still, lawyers for the government worry that the planned expedition could disrupt the final resting place of the more than 1,500 people who died in the wreck in 1912.
This case has no connection to the Titan submersible that imploded near the Titanic in June, killing five people. (That tragedy, however, also raised questions about access to the wreck.)
In a motion filed last Friday, the government argued that the Secretary of Commerce's permission is needed for operations that would physically disturb the wreck, citing federal law and an agreement between the U.S. and Britain. The company disagrees, arguing that it doesn't need federal approval to carry out a planned expedition to the wreck, which lies two miles below the surface of the North Atlantic Ocean.
The case is playing out in the U.S. District Court in Norfolk, Virginia, which specializes in shipwreck recovery and granted the company salvage rights nearly three decades ago, according to the New York Times' William J. Broad.
In June, the company told the court it planned to launch an expedition to retrieve the famed Marconi wireless telegraph, which crew members used to send out distress calls after the Titanic struck an iceberg and began sinking. The expedition would also involve photographing the site, including the ship's interior, and recovering artifacts. These items might include "free-standing" objects found inside the ship but nothing "affixed to the wreck itself," reports Ben Finley of the Associated Press (AP).
RMS Titanic, Inc. has not yet filed a response. "The company will continue its work, respectfully preserving the memory and legacy of Titanic, her passengers and crew for the future generations," says the company in a statement to the AP.
A similar legal battle played out in 2020, when a U.S. district judge first gave the company permission to retrieve the telegraph. Soon after, the government filed a legal challenge against the expedition. Because of the Covid-19 pandemic, it was delayed indefinitely.
Resolving the matter could take years, and experts say the case could even end up in the hands of the Supreme Court. As John D. Kimball, a partner at the law firm Blank Rome who specializes in maritime law, tells the Times, "The issues are tricky, and the rulings are likely to be appealed."