Germany Returns Sacred Wooden Masks to Colombia
In Berlin, the centuries-old artifacts were treated with chemicals that could pose health hazards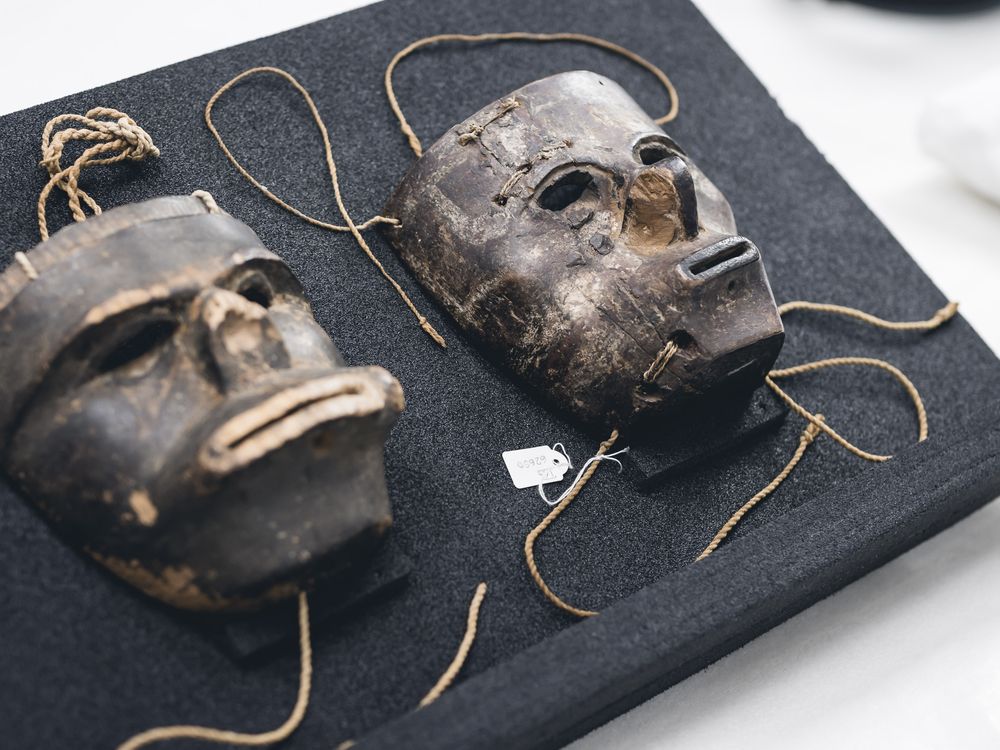 At a restitution ceremony in Berlin last week, German authorities returned two 15th-century wooden masks to Colombia's Indigenous Kogi community. 
"We know that the masks are sacred to the Kogi," said Frank-Walter Steinmeier, Germany's president, at the ceremony, per Geir Moulson of the Associated Press (AP). "May these masks have a good journey back to where they are needed, and where they are still a bridge between people and nature today."
The masks had been at Berlin's Ethnological Museum for more than a century. Konrad Theodor Preuss, a curator at the forerunner of the museum, had bought them on a research trip to Colombia in 1915.
The masks, however, were never meant to be sold. They were used in temple rituals, and they were only supposed to be handled by Kogi priests, according to Deutsche Welle. The Berlin museum authority says that Preuss wasn't aware of these rules or the age of the masks.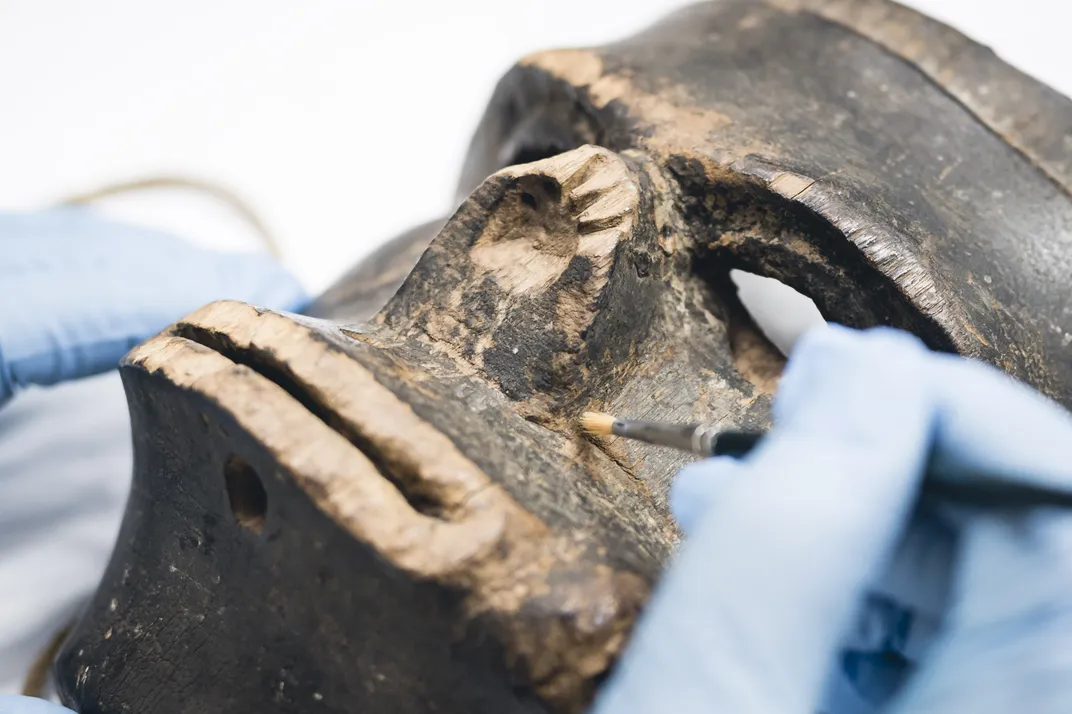 "The Kalguakala [masks] are of total importance to us as they are sacred," Arregocés Conchacala Zalabata, a representative of the Kogi, tells the Guardian's Philip Oltermann and Luke Taylor. "They are not a historical artifact, they are alive. With the masks we perform ceremonies to connect and work with the spirit of the sun, the waters, the mountains and the world's many species."
Now, however, the masks pose potential health risks: During their time in Berlin, they were treated with toxic pesticides meant to prevent insect infestations, reports the Guardian. While they were cleaned earlier this year, experts are skeptical that the artifacts—which the Kogi plan to continue using—could be worn without health risks.
"I don't know of a single scientific procedure that would turn a contaminated object into a harmless object," says Stefan Simon, director of the Rathgen research laboratory, which is connected to Berlin's state-owned museums, to the Guardian. "There's still a great naivety among museums and politicians about what science and technology are capable of in that respect."
When the artifacts return home, members of the Kogi community, who reside in the Sierra Nevada de Santa Marta mountains in the northern part of the country, will decide what happens to them. "Whether they go into a museum, into a temple, or whether they are used in rituals, that is up to the Kogi," says Rudolf Parzinger, president of the Prussian Cultural Heritage Foundation, to the Guardian.
Germany's decision to relinquish the masks comes amid a broader worldwide push to return stolen artifacts to their countries of origin. Per the AP, last week's ceremony was the product of several years of communication between the Berlin museum authority and Colombia, which officially requested the artifacts' return last year.