Italy Celebrates Return of Looted Artifacts Worth $20 Million
Some of the five dozen items had been on view at the Metropolitan Museum of Art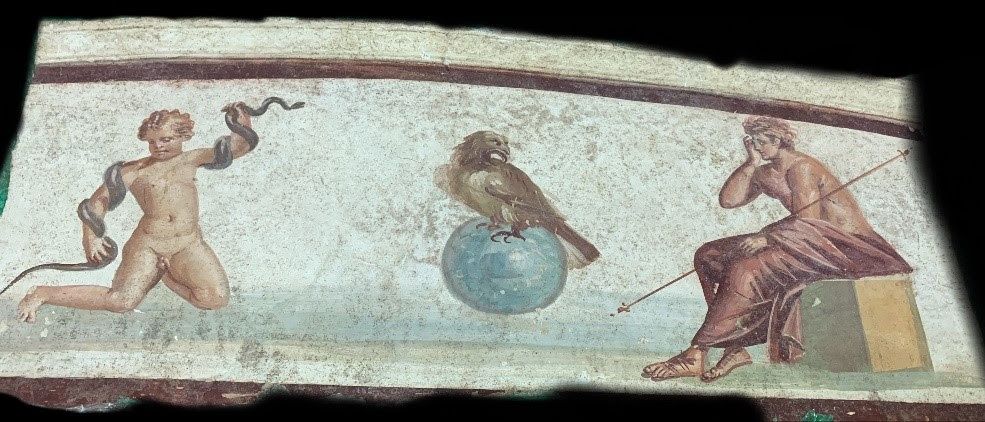 At an unveiling ceremony in Rome on Monday, Italy celebrated the return of some 60 looted ancient artifacts and artworks, collectively valued at around $20 million. 
"For us Italians, the value of these artworks, which is the value of our historic and cultural identity, is incalculable," said Vincenzo Molinese, head of Italy's Carabinieri art squad, at a press conference, per Artnet's Min Chen.
Sta iniziando nella sala Spadolini del #MiC la presentazione dei reperti #archeologici recuperati negli Stati Uniti e rimpatriati dai @_Carabinieri_ Tutela Patrimonio Culturale. Interviene il Ministro @g_sangiuliano.
↘️ https://t.co/vczMzrbqE5 pic.twitter.com/XvHG143BMG

— Ministero della Cultura (@MiC_Italia) January 23, 2023
The pieces were seized over the past 14 months as part of an ongoing collaboration between Italian and United States authorities, reports the New York Times' Elisabetta Povoledo. The Manhattan district attorney's office, in particular, has played a key role in the repatriation process.
The artifacts have made long journeys across the world. After being looted from Italy, they eventually ended up in the homes of wealthy collectors and the halls of prestigious museums, including the Metropolitan Museum of Art, which ultimately returned 21 items from its collection. 
"The norms of collecting have changed significantly in recent decades," said the museum in a statement at the time, "and the Met's policies and procedures in this regard have been under constant review over the past 20 years."
Among the items coming home is a fresco dating back to 50 C.E. depicting an infant Hercules strangling a snake. The piece was looted in the '90s from a villa in Herculaneum, an ancient city that was buried under volcanic ash when Mount Vesuvius erupted in 79 C.E. Italy began asking for its return back in 1997, according to Artnet.
Also included was a marble head of Athena, which was stolen from a temple in central Italy, and a white marble bust of the Roman emperor Septimius Severus, which was recovered just before it headed to auction at Christie's in New York. A rare piece called Bronze Bust of Man, dating to the first century B.C.E., was seized from the home of Met trustee Shelby White, reports the Art Newspaper's Claire Voon.
Some of the artifacts, including the Herculaneum fresco, came from the collection of billionaire hedge fund manager Michael Steinhardt. In late 2021, he returned 180 stolen items worth $70 million and agreed to a lifetime ban on acquiring artifacts.
Now that the items are home, a selection of them will go on display at Rome's new Museum of Rescued Art. After that, they will go to museums near the sites they were stolen from. As Molinese said, per the Times, "Their identity is linked to that of their community."