Fossil Fuel Production on Track to Increase Despite Climate Promises, Report Finds
World governments are planning to produce 110 percent more coal, oil and gas in 2030 than is allowed under the Paris Agreement, U.N. says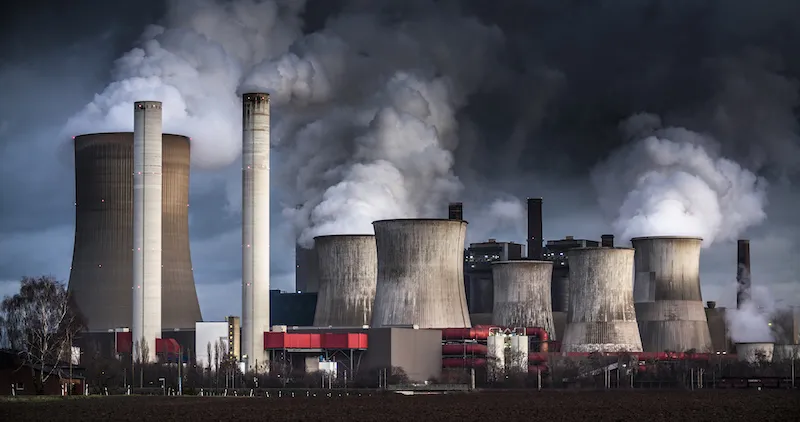 Despite promises to achieve net-zero greenhouse gas emissions from 151 governments worldwide, fossil fuel producers are planning expansions that could jeopardize the climate's future, a new United Nations report has found.
Based on current plans, the world is on track to produce more than double the amount of fossil fuels in 2030 than what the 1.5 degree Celsius global warming threshold allows, per the researchers.
"The addiction to fossil fuels still has its claws deep in many nations," said Inger Andersen, the executive director of the U.N. environment program, per the Guardian's Damian Carrington. "These plans throw humanity's future into question. Governments must stop saying one thing and doing another."
First issued in 2019, the U.N.'s yearly Production Gap report tracks the discrepancy between world governments' planned fossil fuel production and the levels consistent with the 2015 Paris Agreement. The treaty, which was signed by nearly 200 nations, set goals of keeping global average temperature rise "well below" 2 degrees Celsius (3.6 degrees Fahrenheit) and ideally not more than 1.5 degrees Celsius (2.7 degrees Fahrenheit) above pre-industrial levels.
Last year, the Earth hit a global average temperature of 1.2 degrees Celsius above pre-industrial levels. To avoid passing the 1.5 degree mark, greenhouse gas emissions must peak before 2025 and decline by 43 percent by 2030, according to the U.N.  
This year's Production Gap report examined 20 major fossil fuel producing countries, including the United States, China, India and the United Kingdom. These major nations in total account for 82 percent of fossil fuel production and 73 percent of consumption. Though 17 of these countries have pledged to reach net-zero emissions, none of them have committed to significant enough reductions to meet the Paris Agreement target, per the report.
The new findings are "a startling indictment of runaway climate carelessness," U.N. Secretary-General António Guterres says in a statement. "Governments are literally doubling down on fossil fuel production; that spells double trouble for people and planet."
Researchers found that current plans have the world producing 110 percent more oil, gas and coal by 2030 than what's in line with the 1.5 degree threshold—and 69 percent more than the 2 degree limit. These numbers will only continue growing, the report predicts: By 2050, fossil fuel production is planned to be at 350 percent more than levels needed to limit warming by 1.5 degrees and 150 percent above the 2 degree scenario. 
Worldwide oil and gas production are both expected to exceed targets set in the Paris Agreement, but coal in particular is projected to rise to a shocking 460 percent above what's consistent with the 1.5 degree goal by 2030, per the report.
The authors recommend aiming for a near total phase-out of coal by 2040 and a three-quarter reduction in oil and gas use and production by 2050 from 2020 levels.
This report comes as the Earth experiences what will almost certainly be the hottest year in 125,000 years. June, July, August, September and October 2023 were all the warmest months of their kind in the National Oceanic and Atmospheric Administration's 174 years of data. Climate scientists say both human-caused climate change and the natural climate pattern El Niño have contributed to the year's extraordinary temperature hikes.
In just three weeks, officials will convene for the U.N. climate summit COP28, which is set to begin on November 30 in Dubai, United Arab Emirates. Leaders will meet to discuss plans to combat the climate crisis, including how to reduce greenhouse gas emissions.  
"COP28 could be the pivotal moment where governments finally commit to the phase-out of all fossil fuels and acknowledge the role producers have to play in facilitating a managed and equitable transition," Michael Lazarus, a lead author on the report and Stockholm Environment Institute U.S. center director, says in a statement. "Governments with the greatest capacities to transition away from fossil fuel production bear the greatest responsibility to do so while providing finance and support to help other countries do the same."