This September Was the Earth's Hottest on Record
The scorching month follows the hottest June, July and August in recorded human history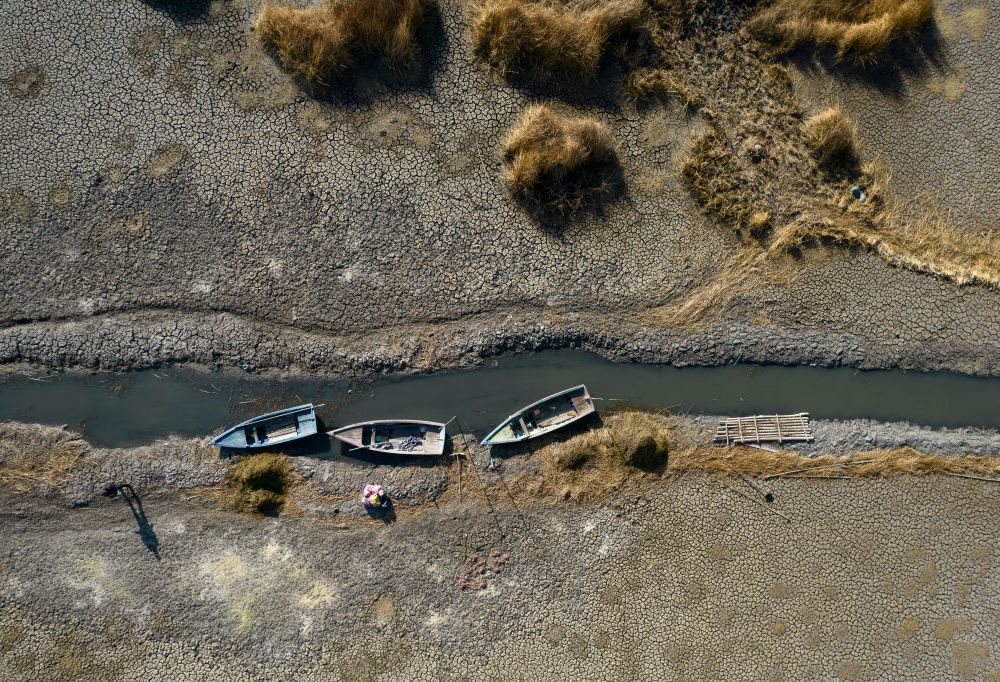 Last month was the warmest September on record, setting 2023 firmly on track to be the hottest year in almost 175 years of collecting climate data, according to a new report from the National Oceanic and Atmospheric Administration (NOAA). The scorching month follows the hottest June, July and August in recorded history. 
"Not only was it the warmest September on record, it was far and away the most atypically warm month of any in NOAA's 174 years of climate keeping," NOAA chief scientist Sarah Kapnick says in a statement. "To put it another way, September 2023 was warmer than the average July from 2001-2010."
The average global temperature last month measured 61.6 degrees Fahrenheit—outstripping the previous record set in September 2020 by .83 degrees Fahrenheit. And it measured 2.59 degrees above last century's average of 59.0 and 3.15 degrees above pre-industrial averages.  
Researchers attribute the heat mostly to human-caused climate change and El Niño, a natural weather pattern marked by higher sea surface temperatures in the central and eastern Pacific Ocean along the equator. While both phenomena were expected, the numbers are surprising even to experts who have been researching climate change for years. 
"Staggering. Unnerving. Mind-boggling. Absolutely gobsmackingly bananas," writes Zeke Hausfather, a research scientist at Berkeley Earth, in a New York Times opinion piece. "As global temperatures shattered records and reached dangerous new highs over and over the past few months, my climate scientist colleagues and I have just about run out of adjectives to describe what we have seen."
ERA5 September 2023 monthly data are out.

I'm still struggling to comprehend how a single year can jump so much compared to previous years.

Just by adding the latest data point, the linear warming trend since 1979 increased by 10%. pic.twitter.com/AnNAbyUQwY

— Mika Rantanen (@mikarantane) October 3, 2023
The effects were felt across the globe. Wildfires raged in Canada, heavy rainfall led to catastrophic flooding in Libya and severe drought in the Amazon rainforest dried up rivers and fueled wildfires. 
Per the new report, September also broke records for low sea ice coverage, mostly because of the Antarctic, which saw its fifth-consecutive month with record-low coverage. Warmer sea surface temperatures also contributed to the 17 named storms that occurred across the world in September, seven of which rose to tropical cyclone strength. Previous research has linked higher ocean temperatures to more intense hurricanes. 
While last month seems extraordinary, researchers say temperatures will continue to rise unless we take swift action to limit our carbon dioxide emissions. Next month, officials across the globe will convene for the COP28 United Nations climate change conference in Dubai to discuss how to reach the goals set out in the Paris Agreement of 2015. During COP21 in France, 196 parties agreed to limit global warming to 1.5 degrees Celcius (2.7 degrees Fahrenheit) above pre-industrial levels. To meet this goal, greenhouse gas emissions must peak before 2025 and decline 43 percent by 2030, per the United Nations. 
"A report like this really screams the urgency for advancing our climate actions," Bernadette Woods Placky, chief meteorologist at Climate Central, who wasn't involved in the new research, tells NPR's Julia Simon. "We've got some amazing climate solutions that already exist and some great people working on this around the globe. But we just need to do it faster, and we need to do it bigger."