Eat Your Way Through the Idaho Potato Trail
The new trail, which winds through Boise, celebrates the top spud-growing state in the nation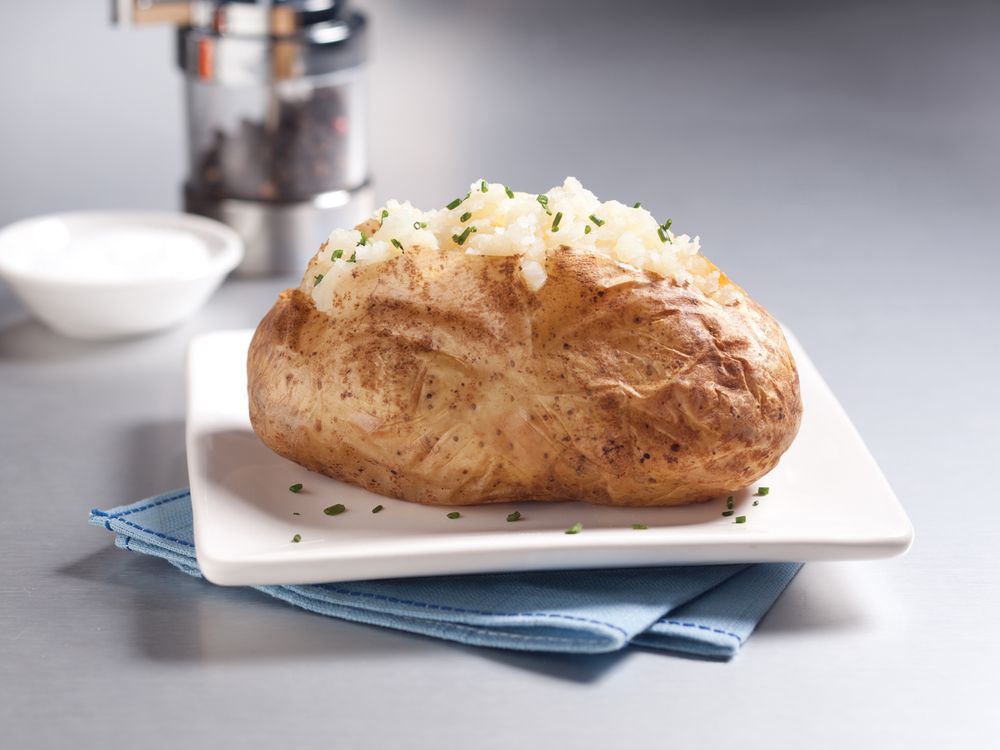 Whether mashed, fried, baked or boiled, potatoes are a beloved starchy staple around the world. But in the United States, no place is more closely linked with these tasty tubers than Idaho, the top spud-growing state in the nation.
In Idaho, you'll find a potato-shaped Airbnb, a potato museum and a potato-inspired mascot named "Spuddy Buddy." On New Year's Eve, instead of a ball drop, Boise has a potato drop. And even when you're not in Idaho, you can still marvel at the state's potato prowess: A semi-truck hauling a massive replica potato—called the Big Idaho Potato Truck—makes stops nationwide.
Now, there's yet another way to embrace Idaho's tater talents: a potato trail. Visit Boise, the tourism office for the state's capital city, has unveiled a new experience that takes travelers on a tour of some of the most delicious potato-related dishes throughout the city.
"Several destinations have ale trails and the like, but we knew a culinary trail that celebrates potatoes would be unique to Boise," says Carrie Westergard, Visit Boise's executive director. "Idaho consistently ranks as one of the top potato-producing states, including the agricultural regions surrounding Boise, so it's no surprise that we've gained a reputation for them over the years. It's part of our culture."
Officially called the Boise Idaho Potato Trail, the new route highlights all the clever ways Boise chefs, brewers, bakers and confectioners have incorporated spuds into their dishes.
Some are traditional recipes with a slight twist, like the truffle parmesan fries at Sid's Garage and the rosemary parmesan fries at Fork.
But many Boise potato purveyors have developed outside-the-box snacks to serve to diners.
Take the peanut butter mashed potatoes at The Brickyard, for example. The downtown steakhouse combines mashed Yukon Gold potatoes with roasted red bell peppers, smoky chipotle and peanut butter. The restaurant also has an entire section of its menu dedicated to dishes made with Idaho-grown potatoes, from potato cakes to truffle fries.
Some brewers use potatoes in beer, such as in Bear Island Brewing's Idaho Potato Ale. The hoppy, India Pale Ale-style brew is "unique, flavorful and not overly bitter," per the brewery's description.
"It is another great way to enjoy Idaho's staple … in a pint," the brewery adds.
Several Boise businesses have even managed to mix potatoes into sweets—or make desserts inspired by the spud aesthetic. Guru Donuts uses potatoes in the dough of several offerings, including one donut rolled in cinnamon sugar and another with a maple glaze. The Westside Drive In makes an ice cream potato that looks like a baked potato smothered with sour cream; it's actually vanilla ice cream rolled in cocoa powder and covered with whipped cream and sweet toppings, such as cookie crumble and peanuts.
The Idaho Candy Company, meanwhile, makes its iconic Idaho Spud Bar, which features a cocoa-flavored marshmallow center coated in dark chocolate and rolled in coconut flakes. 
"Boise's culinary scene is a mix of tradition and innovation, and how chefs incorporate potatoes into menus reflects that," says Westergard. "Home cooks and professional chefs alike have long been incorporating them into our local cuisine. Not surprisingly, our chefs have perfected recipes and found creative ways to serve them up over the years."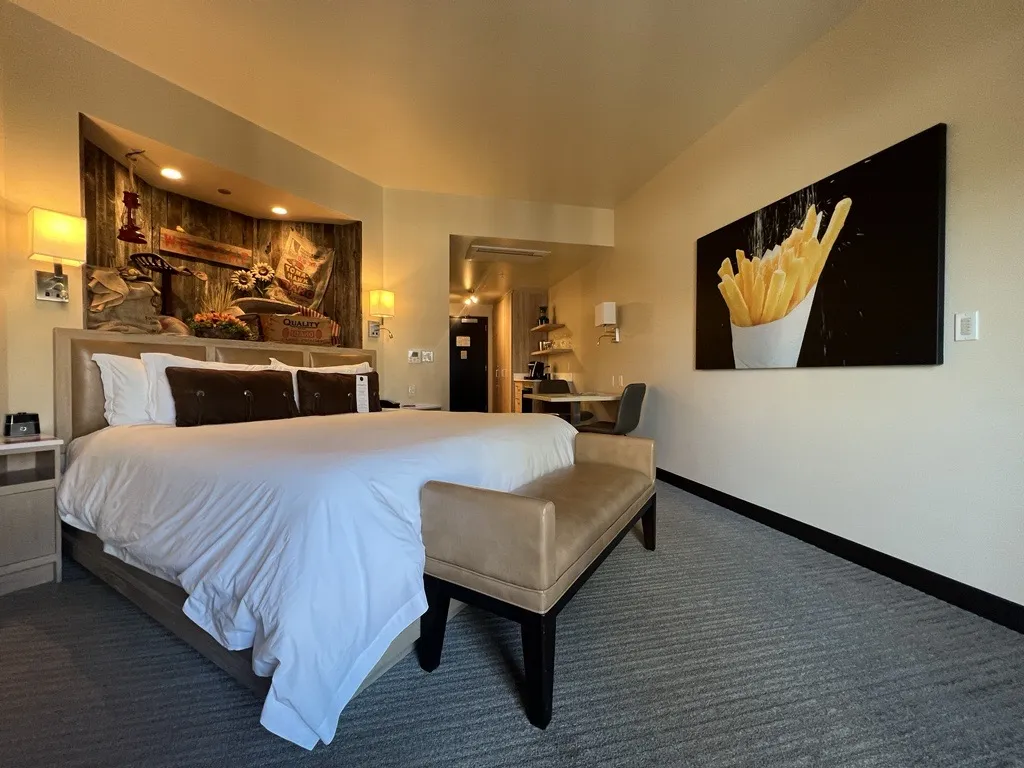 Anyone can visit the establishments along the potato trail on their own. But visitors can also sign up for Visit Boise's digital dashboard, which they can use to check off the spots they've tried. As travelers sample foods along the trail, they earn points, which can be redeemed for potato-themed prizes, per the Idaho Statesman's Shaun Goodwin.
If, after all that, potato lovers still want more, they can check into the Potato Suite at the Inn at 500 Capitol or pedal the Big Potato Mountain Bike Trail.