Don't Make Hoppin' John for New Year's Without Heirloom Beans
The original dish didn't use black-eyed peas, plus the rice and bacon you have is probably wrong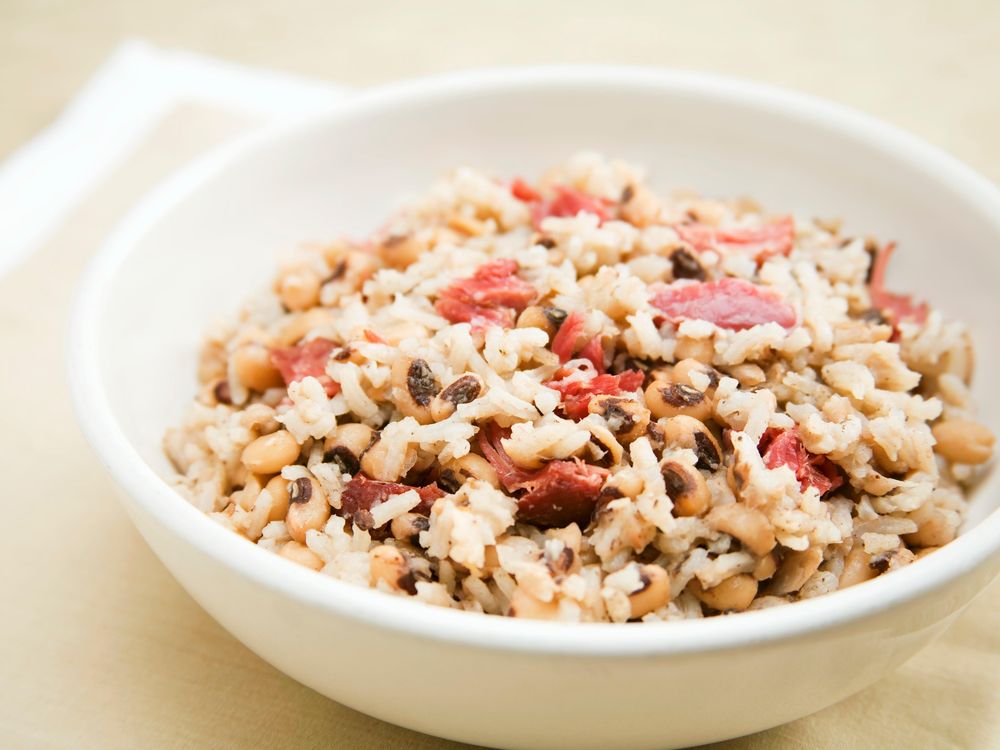 There are tons of traditional dishes to dig in to on New Year's Day and Eve. Nearly all of them are supposed to promise prosperity and luck in the coming year. Many are even tasty. Ring-shaped foods "symbolize the year's coming full circle, and also eternity," writes Martha Rose Shulman for the New York Times—she offers up recipes for whole grain bagels, sesame-coated breads and a couple bundt cakes. Legumes are often stand-ins for money: lentils especially look like coins when they are cooked, notes Epicurious. The Southern U.S. riffs on this custom with black-eyed peas and collard greens (to imitate paper money).
Sticking true to its name, Serious Eats has some serious thoughts about how you should prepare the traditional blend of beans and rice called Hoppin' John. Their southern food correspondent Robert Moss writes that "modern versions can come up short because every single one of its ingredients are but pale shadows of their former selves."
Like many rice and bean dishes of the African diaspora, Hoppin' John's components are cooked together in a pot with broth. Many modern cooks have found the result to be a mushy mess. But early recipes called for "red peas" or "cow peas" not black-eye peas, and Ross highlights an article published in 1895 that describes a beautiful dish, made with some heirloom bean now lost to history: "The grains of rice and the peas stood apart, yet together, as it were, the purplish peas colored the rice to their own hue, and the whole was seasoned satisfactorily with savory bacon."
So, don't fall for the recipes that suggest black-eyed peas. Instead, if you're up to it and able to find the ingredients, try the dish with "Sea Island Red Peas, Carolina Gold rice, and some good old-fashioned smoky bacon," Ross suggests. Or try another dish: pork and sauerkraut, lentils and sausage or herring all have traditional links to New Year's meals and good luck.