Crummy Weather Can Lead to Harsher Online Restaurant Reviews
Are you sure you didn't like the food? Maybe it was just the weather…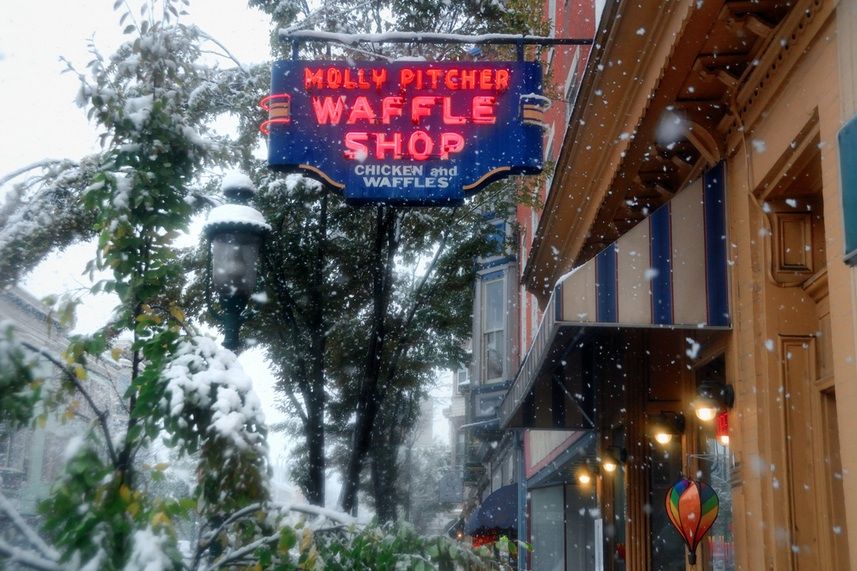 Sites like Yelp provide aggregated reviews of a restaurant's food, service, ambience and—apparently—the weather. According to new research, online restaurant reviews are significantly biased by whether the diner visisted during a miserable blizzard or a lovely spring day.
Researchers from Georgia Tech analyzed 1.1 million restaurant reviews on Citysearch, AllMenus, Foursquare, TripAdvisor and GrubHub from 840,000 establishments across the country and compared the reviews to the weather, Consumer Affairs reports. Even when controlling for variables that should determine a restaurant review, like whether the restaurant was located in New York City or a small suburb in the Midwest, researchers found that weather, including whether it was just really hot or cold outside, significantly influenced how highly most people ranked a restaurant.
"The best reviews are written on sunny days between 70 and 100 degrees. Science has shown that weather impacts our mood, so a nice day can lead to a nice review. A rainy day can mean a miserable one," the researchers said in a release.   
As Eater writes, in addition to pointing out how easily our perceptions can be molded without our awareness, this finding also highlights something that most people probably already knew: that online restaurant reviews, while helpful, are not to be trusted 100 percent. "Ultimately the study suggests that these external factors create a sort of bias in the online reviews that consumers should keep in mind while dodging the reviews that are just totally fake," Eater concludes.