See Charles III's Official Coronation Portraits
Hugo Burnand prepared meticulously for his brief photo session following Saturday's ceremony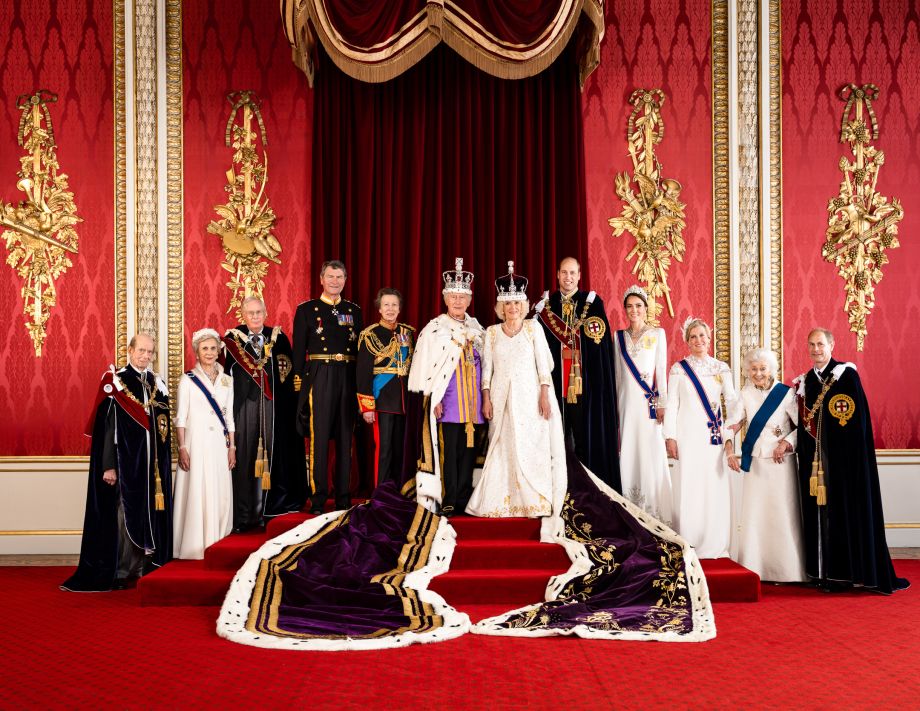 During Saturday's coronation, Charles III wasn't the only Brit entrusted with a royal duty. Hugo Burnand, the official photographer for the event, was shuttered away in Buckingham Palace's Throne Room waiting for the newly crowned king to arrive.
He had been meticulously planning the session for some time. According to CBS News' Duarte Dias and Imtiaz Tyab, he practices by staging "stopwatch-timed dress rehearsals" and ensures that he has extras of all pieces of equipment that could fail.
The coronation's tight schedule would give him only a few minutes to snap pictures of Charles and his wife, Camilla, the queen consort, reports the New York Times' Alex Marshall. And before they entered the room, Burnand needed to set the tone for the session. 
"Deep down, it's about emotion, and to get the right emotion, I have to have the right emotion," Burnand told CBS News ahead of the ceremony. "If you're thinking too much your mind is distracted, and you can't connect with the person."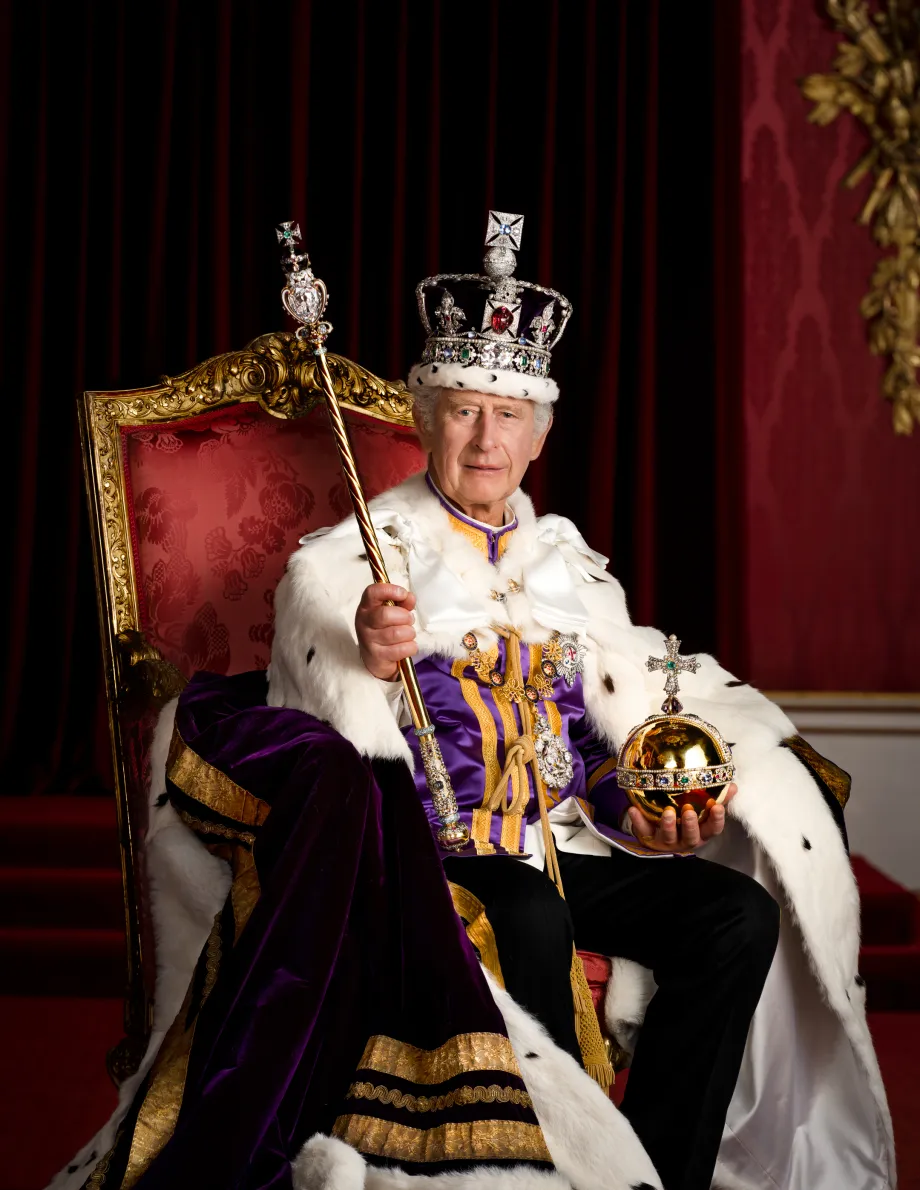 The royal family released the photos this week. In his portrait, Charles is wearing the Imperial State Crown while holding the Sovereign's Orb in one hand and the Sovereign's Scepter in the other. Both objects have been used in coronation ceremonies since they were crafted in 1661. Other photos include shots of Camilla, both by herself and with her husband, as well as a group picture of the couple standing with other members of the royal family.
While the coronation was perhaps his most notable job yet, Burnand has ample experience capturing royal events. He photographed Charles and Camilla at their wedding in 2005. He also served as wedding photographer for Prince William and Princess Catherine of Wales in 2011. (For the group photos, Burnard later recalled promising the children jelly beans if they were able to follow instructions.)
Now, he says his connection with the family is critical to the portraits' success. When he photographs Charles, he's aware that he's looking at a king, he tells CBS News. But at the same time, "We've worked together with this rather nice relationship for such a long time that I see someone I know already well."
Burnand was assisted by his stepmother, Ursy Burnand, who raised him after his mother died when he was a baby, according to Tatler's Hope Coke. Ursy, who is also a photographer, encouraged Burnand's interests from a young age and has helped with many of his royal assignments.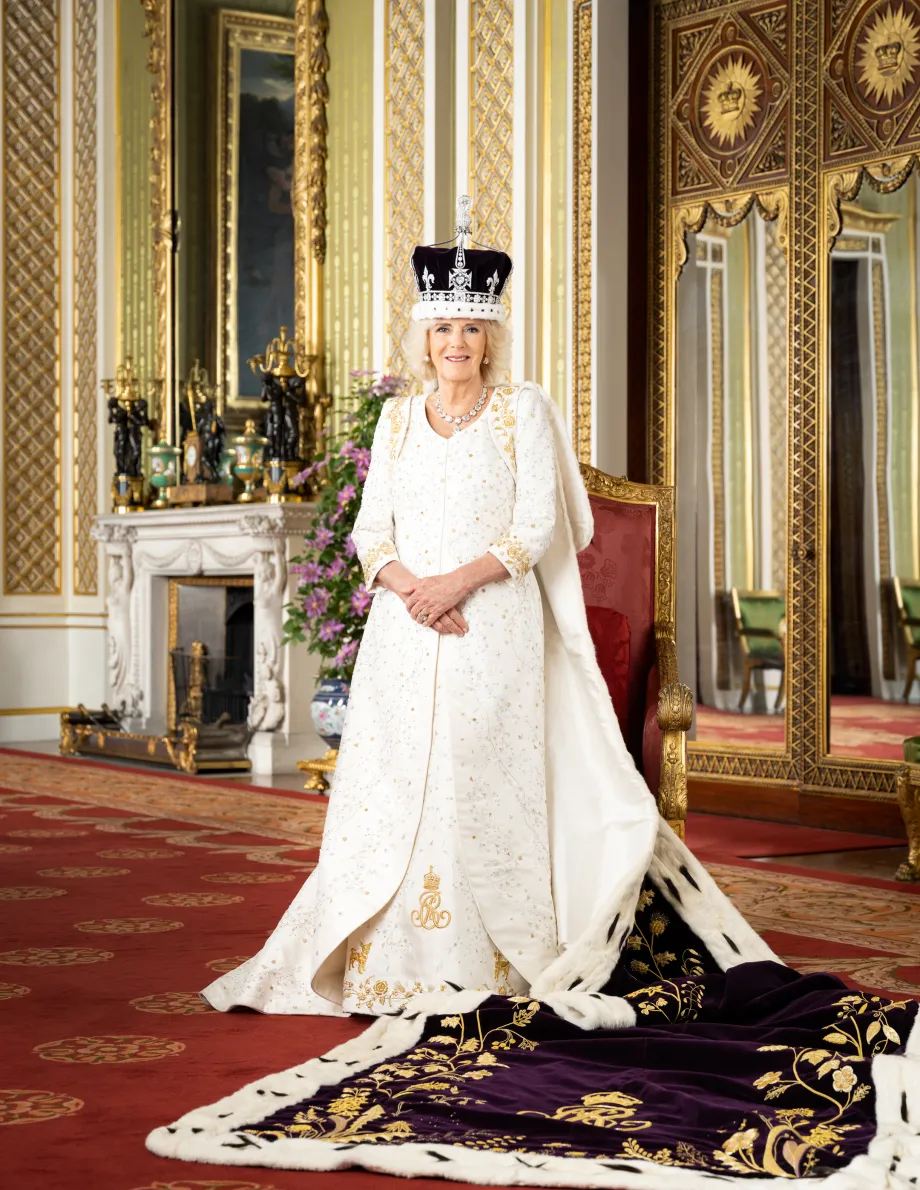 Historically, British monarchs have long "used portraiture to present a carefully crafted image to the public," wrote Smithsonian magazine's Sarah Kuta last year. The practice of commissioning coronation photographers dates back to Edward VII's ceremony in 1902.  
Before last weekend, the most recent coronation photographer was Cecil Beaton, who photographed Elizabeth II after her 1953 ceremony. In his diaries, Beaton later recalled "banging away and getting pictures at a great rate," per the Times. "I had only the foggiest notion of whether I was taking black and white, or color, or giving the right exposures."
Charles was a young child at the time of his mother's ceremony. Now, at age 74, he is England's oldest heir to take the throne.
Along with the photographs, Charles released a statement thanking those who participated in or watched the event. "To know that we have your support and encouragement, and to witness your kindness expressed in so many different ways," he said, "has been the greatest possible Coronation gift, as we now rededicate our lives to serving the people of the United Kingdom, the Realms and Commonwealth."