These Artworks Are Good Enough to Eat—Literally
The Blanton Museum in Austin asked bakers to create edible versions of pieces in its collection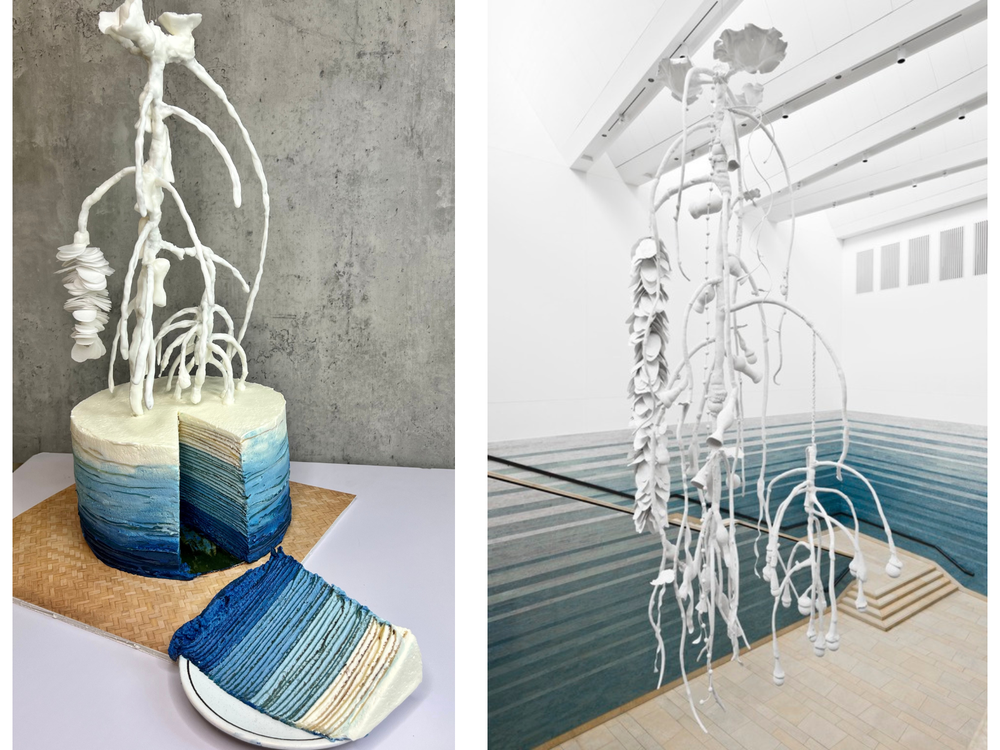 Most museums have a strict "no touching" policy when it comes to the art in their collections. It probably goes without saying, but most museum-goers aren't allowed to eat the works, either.
But the Blanton Museum of Art in Austin, Texas, wants art lovers to be able to engage with its pieces using touch, taste and smell. To that end, the museum has once again invited members of the public to make baked goods inspired by some of the 21,000 works in its collection as part of the Great Blanton Bake-Off, which is now in its fourth year.
This year, participants' creations ranged from a decorative, lime-meringue pie to a dairy-free, gluten-free jaconde cake—and nearly every other flavor combination and dessert type in between. They took inspiration from a wide variety of genres and mediums, including Andy Warhol's portrait of Farrah Fawcett (1980), Richmond Barthé's Head of a Dancer (Harald Kreutzberg) bust (circa 1933) and Genesis Belanger's Big Sleep sculpture (2019).
After envisioning and baking their coloful creations, participants snapped photos and sent them to the museum's social media team, which posted them online. Members of the public then got to cast their votes to determine the winners in three categories: under 18, amateur adult and professional adult.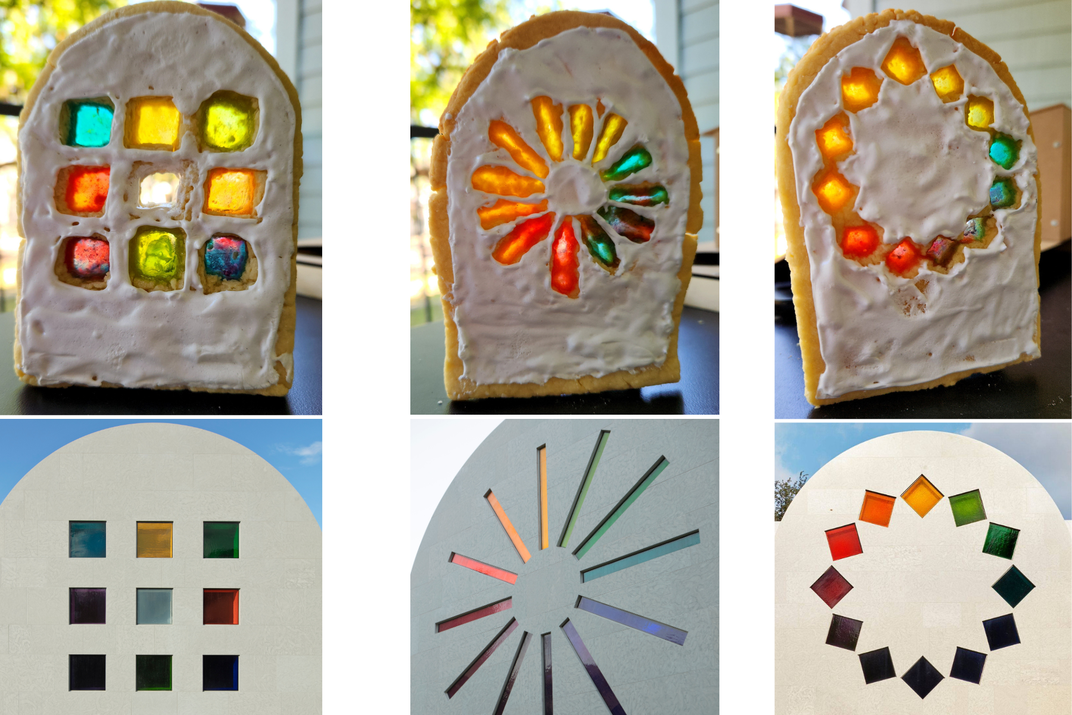 Catherine Chacón, a 12-year-old baker, won the under-18 division with her sugar cookies inspired by Ellsworth Kelly's Austin. Though Chacón didn't divulge the ingredients she used to make her colorful sweet treats, she successfully replicated the geometric, stained glass windows from the 2,715-square-foot stone building Kelly designed for the museum.
Austin-based artist Alex Abbott won the amateur adult category with her interpretation of Melissa Miller's Ablaze, which featured a white chocolate and orange cheesecake with an Oreo cookie crust, modeling chocolate and melted hard candies. The Texas artist's 1986 print depicts a large cat silhouetted against red and orange flames and menacing faces. Even Miller was impressed, writing in an Instagram comment, "I'm so flattered that you chose my print as inspiration. You did an awesome interpretation. Glad it was delicious also!"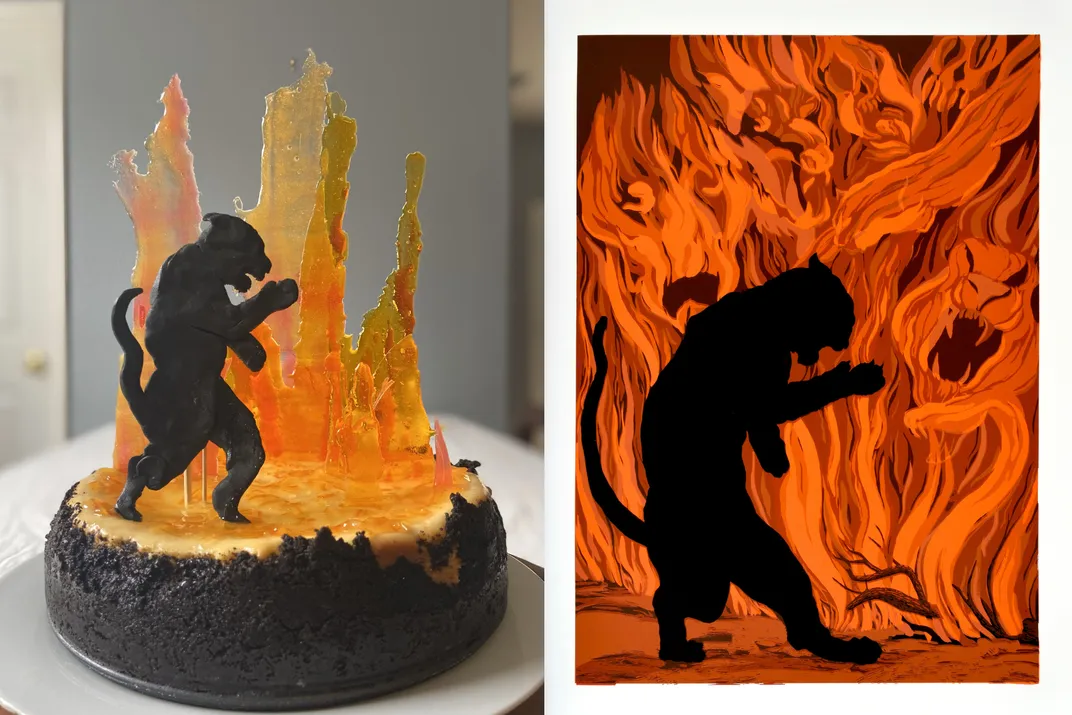 Mitzi Avila, who owns the Cookies and Chill bakery in Austin, won the professional adult division by recreating two pieces: Thomas Glassford's Siphonophora and Teresita Fernández's Stacked Waters. To combine the two works, Avila baked a blue ombre layer cake and topped it with a white alfeñique sculpture made of sugar and edible paper. The dessert is on her bakery's menu: a vanilla mille crepe cake with a hint of blueberry.
"It was a big challenge, but it was so fun to create my representation of these inspirational art pieces," Avila wrote in a post on her bakery's Instagram page.
The winners received gift cards to local bakeries and restaurants, as well as a family membership to the museum.
The museum's social media and digital content manager, Lizabel Stella, dreamed up the idea for the contest while the museum was closed during the Covid-19 pandemic. She wanted to find a way for people to stay engaged with the museum, even though they couldn't visit in person.
That first bake-off was such a hit that the museum has now made it an annual tradition. Stella suspects one reason the contest is so popular is that it helps make art more approachable, as she told Smithsonian magazine's Antonia Mufarech last year.
"Art can be quite conceptual," Stella said. "And baking is tangible—so, in a way, it's a different way to consume art … especially [for] those that maybe aren't as familiar with art or the museum."