You Can Rent Barbie's DreamHouse on Airbnb
Up to four guests will get to stay in the Malibu mansion for free ahead of the upcoming "Barbie" movie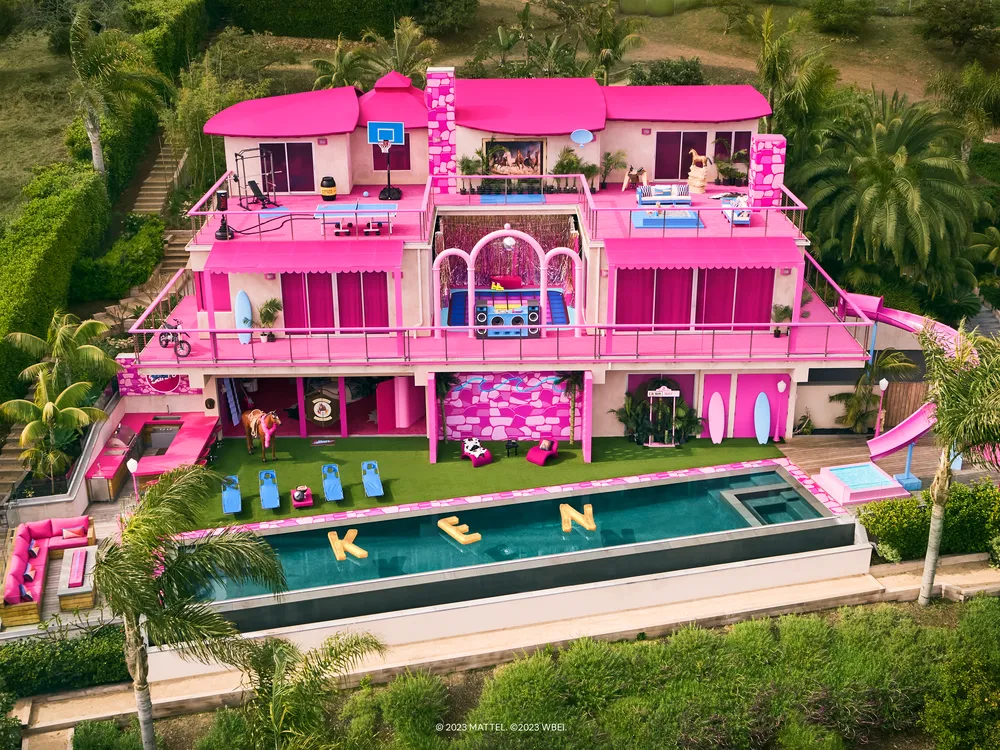 "She's everything. He's just Ken," declares the tagline for the upcoming Barbie movie, slated to open in theaters later this month. But the latest addition to the film's massive marketing campaign brings the focus to Ken, who's getting into the real estate business.
With Ken as "host," Barbie's pink-drenched Malibu DreamHouse is hitting Airbnb once again this month, offering guests the chance to stay at the house prior to the upcoming release of the doll's eponymous film, directed by Greta Gerwig.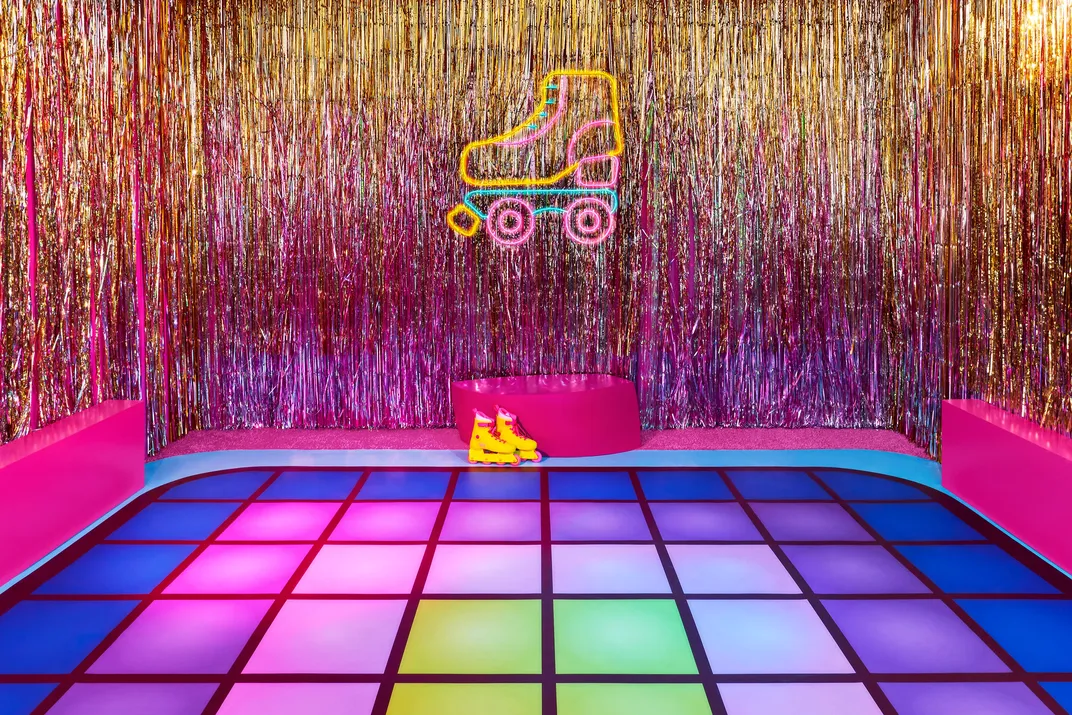 The beachfront mansion previously came to Airbnb in 2019 for Mattel's celebration of the doll's 60th anniversary. Now, after a makeover, it's back on the platform looking rosier than ever—and sporting a little more "Kenergy" thanks to an outdoor disco dancefloor, weightlifting equipment and plenty of cowboy flair. Guests will also get the chance to raid Ken's closet and take home their own yellow-and-pink Impala skates and surfboards.
"We all have dreams, and Barbie is lucky enough to have a house full of them," says "Ken" in a statement from Airbnb. "But now, it's my turn, and I can't wait to host guests inside these one-of-a-kind—dare I say, one-of-a-Ken?—digs."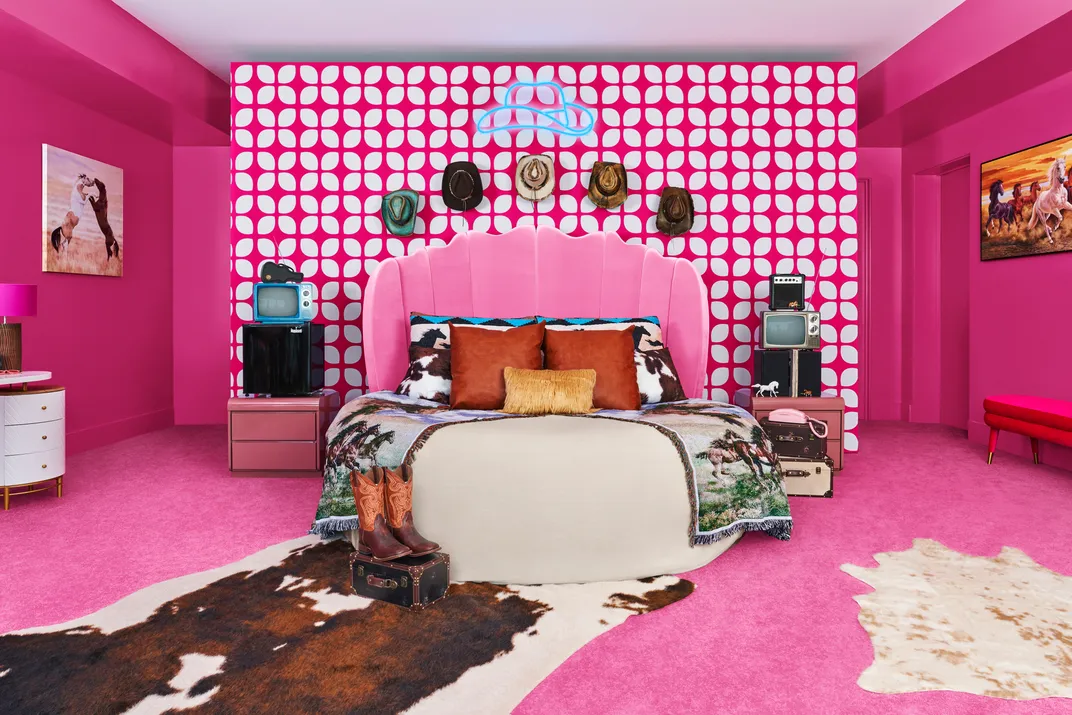 The oceanfront "picture-plastic paradise" will only be available for two separate one-night stays on July 21 and 22. Vacationers hoping to snag the spots can try to book them on Airbnb starting July 17. Those who aren't able to secure a stay can still get in on the Barbie fun: The movie's wide-reaching advertising campaign includes more than 100 collaborations with retail partners and marketers, reports AdAge's Adrianne Pasquarelli.
"They've taken that DNA of what made this toy so successful and put that into the marketing having her turn up in gaming, in Architectural Digest, in food, fashion, interior design, everything," Alex Wilson, global executive director at Amplify, a global creative agency, tells the Telegraph's Eleanor Steafel.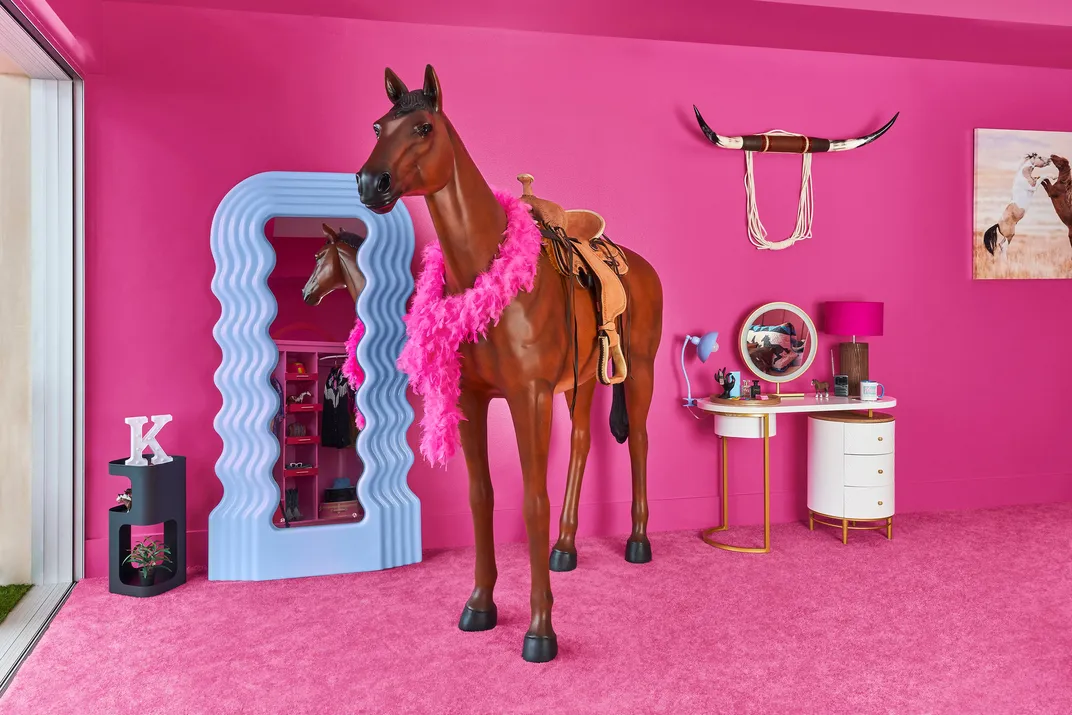 Introduced in 1959, the Barbie doll has been criticized over the years for promoting unhealthy beauty standards and lacking diversity. Mattel has attempted to address these issues by releasing a wider array of dolls, including, most recently, a Barbie with Down syndrome.
The DreamHouse also has a complex history. Released in 1962, "Barbie's first home, which was made of cardboard, had no kitchen," writes the New York Times' Anna Kodé. "This was contrary to many early dollhouses, which were made with the intent of teaching young girls domestic tasks. Instead, Barbie had a television set and record player. She was here to have fun."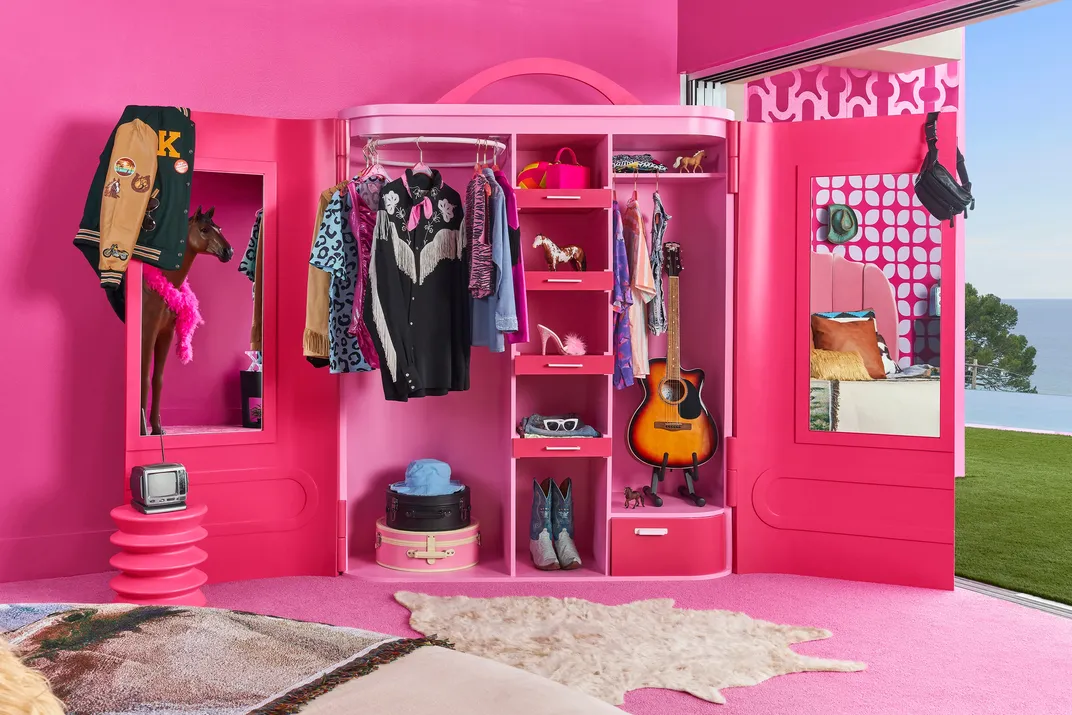 Since then, Barbie and her DreamHouse have undergone many transformations. And while the movie includes plenty of Barbie's signature pink-painted glamor, it also breaks the rules. For instance, in a trailer for the film, Barbie, played by Margot Robbie, asks her dancing guests at a blowout bash, "Do you guys ever think about dying?"
"It's a movie that I think can really cut across generations and genders," Gerwig said at a press event in Australia, per the Guardian's Wenlei Ma. "Everyone can find a pink, glittery existential dance party in their heart."