Austria and Turkey Are Butting Heads Over an Archaeological Dig
Turkish authorities have shut down a major dig early due to international tensions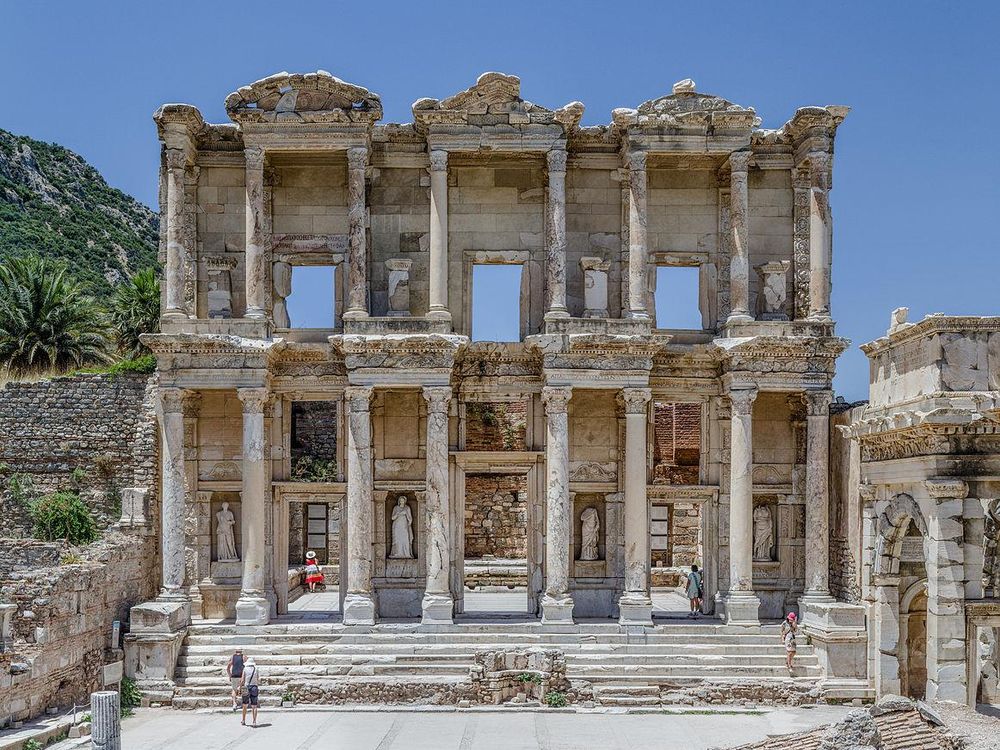 As easy as it can be to imagine that archaeological discoveries are above the political fray, in reality that is often far from the case. Aside from the long history of different groups of people appropriating, stealing or even destroying artifacts and monuments as a show of power, modern archaeologists usually have to deal with the tricky politics that come with traveling to foreign countries and digging into the ancient history of the region. Now, a major dig in Turkey sponsored by an Austrian institute at a Turkish has been shut down early as the two countries continue an ongoing political squabble.
The ruins of the ancient Greek colony of Ephesus have been a popular place for tourists to visit, as well as an ongoing site for archaeological research. For decades, researchers working with the Austrian Archaeological Institute (AAI) have conducted annual excavations, continuing to dig up all sorts of artifacts. However, officials from the Turkish Ministry of Culture and Tourism ordered the scientists to stop working at the end of August—two months before they were originally scheduled to finish, Turkish news site the Hurriyet Daily News reports.
"This is a major shock," Sabine Ladstätter, the director of the AAI and excavation leader, tells Erik Stokstad for Science magazine.
The dig's cancelation comes at a time of rising tensions between Turkey and Austria over Turkish president Recep Tayyip Erdoğan's often-brutal tactics toward silencing local dissent. Last month, Austrian Chancellor Christian Kern called Turkey's ongoing negotiations on joining the European Union a "diplomatic fiction," to which Turkey responded by recalling its ambassador, Garry Shaw reports for The Art Newspaper. Considering that Austrian archaeologists have taken the lead on studying Ephesus since 1895, Shaw writes, the decision is being seen as another step in their increasingly-fractured relationship.
"I regret this decision very much because it mixes politics and science, and is inconsistent with the partnership that we have fostered in Ephesus for many years," Austrian science minister Reinhold Mitterlehner said in a statement. "With this step, the freedom of science is continuing to decline."
While the AAI archaeologists had completed their excavation work, they had planned on helping restore and prepare the ancient monuments in time to weather the upcoming winter. Instead of helping secure the site, more than 100 archaeologists had to rush to close down their operation and pack up their materials with just three days of notice. With tensions continuing to rise between Turkey and Austria, there's no clue as to whether the researchers will be allowed to return next year, either.