Ancient Comb Made From Human Skull Unearthed in England
The Iron Age artifact may have been used as an amulet rather than a hairstyling tool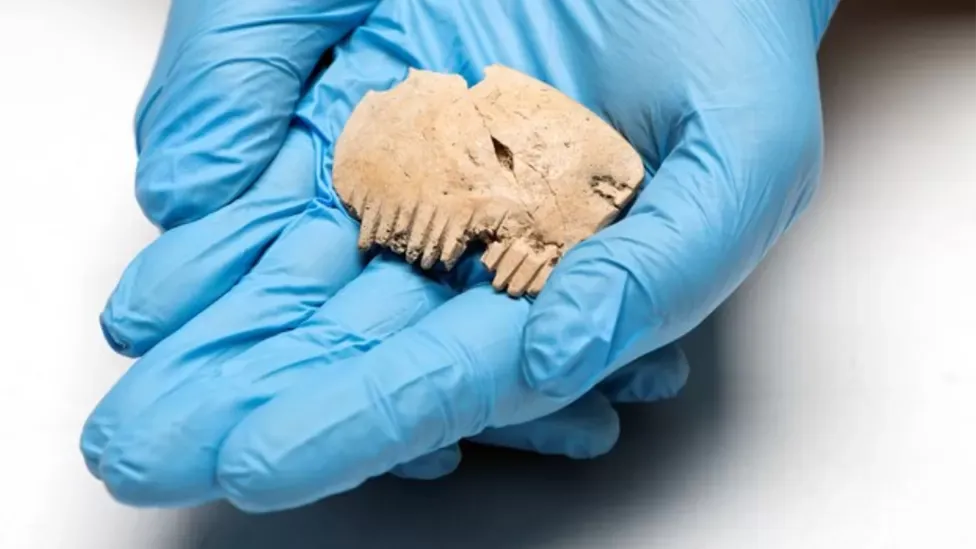 Archaeologists near Cambridge, England, have identified a 2,000-year-old comb made from a portion of a human skull. Dating to the Iron Age, the hair-raising discovery offers insight into how communities preserved and handled human remains.
The comb is "an incredibly rare find," writes the Museum of London Archaeology (MOLA) in a statement. Only two other combs carved from bones have ever been unearthed in Britain, both within 15 miles of the newly discovered artifact. The first, found in the 1970s, has carved teeth; the second was found in the early 2000s, and it features only carved lines.
Experts don't know for sure how the comb was used, or why it was made. Still, says the museum, "this rare artifact shines new light on ritual and belief in Iron Age Britain."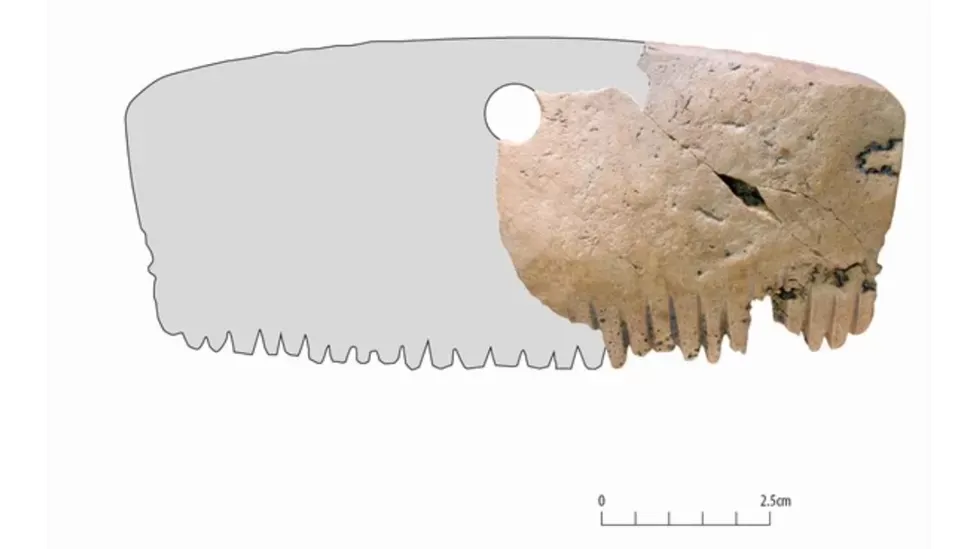 "It is possible this fascinating find represents a tradition carried out by Iron Age communities living solely in this area of Cambridgeshire," says Michael Marshall, a prehistoric and Roman finds specialist at MOLA, in the statement. "To be able to see such hyper-local influences in groups of people living over 2,000 years ago is truly astonishing."
Researchers identified the comb while analyzing some 280,000 artifacts that had been excavated from an archaeological site at Bar Hill, a village four miles north of Cambridge, between 2016 and 2018. According to Jennifer Nalewicki of Live Science, the two-inch-long comb has nearly a dozen teeth.
The Iron Age in Britain spanned roughly 750 B.C.E. to 43 C.E. During that time, Britain was populated by warring tribal groups that built hill forts and castles. The researchers date the comb to between 400 and 100 B.C.E., when a small settlement existed at Bar Hill. The end of the Iron Age came when the Romans invaded in 43 C.E.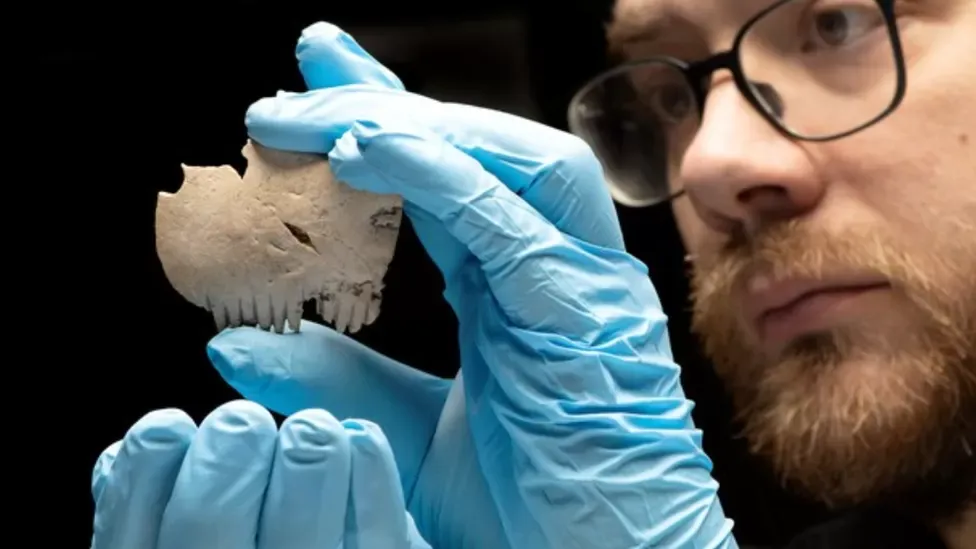 Because the comb's teeth show no signs of wear, researchers say the artifact was likely never used to style or detangle hair. A circle drilled into the comb's top makes Marshall think it was worn around its owner's neck as an amulet, as many such amulets have been found across Britain.
"The Bar Hill comb may have been a highly symbolic and powerful object for members of the local community," says Marshall. "It is possible it was carved from the skull of an important member of Iron Age society, whose presence was in some way preserved and commemorated through their bones."
Next, the comb will go to the Cambridgeshire Archaeology Archive, which houses artifacts unearthed across the region.