Andy Warhol Exhibition Opens in the Saudi Desert
Critics say the show helps bolster the regime's reputation—and obscure its human rights violations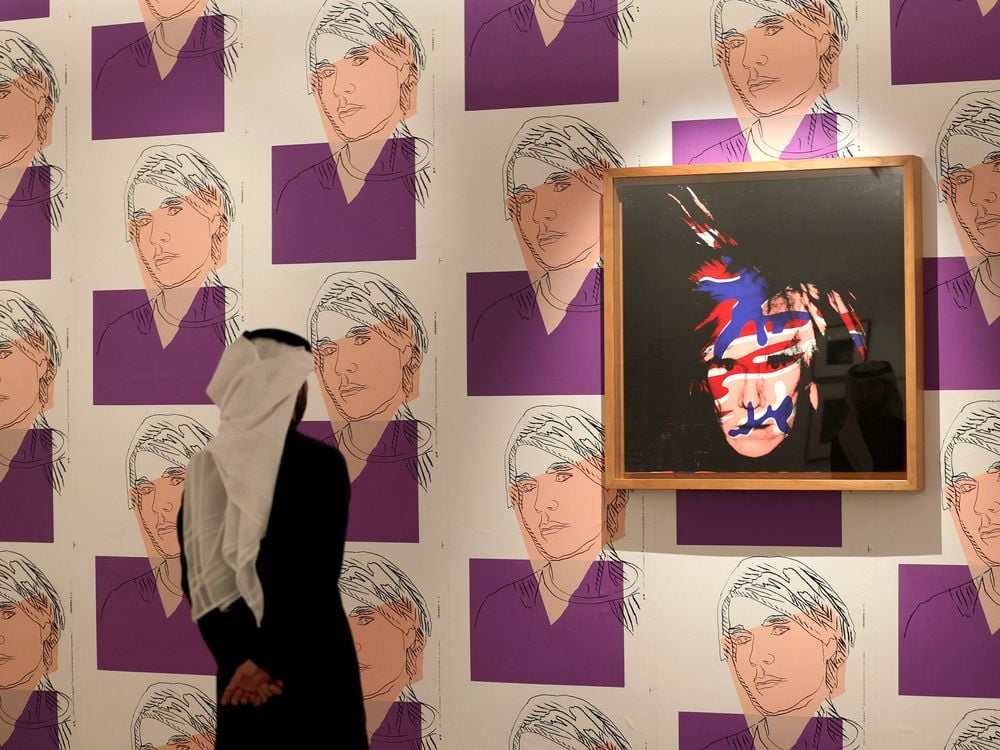 Earlier this month, Saudi Arabia's first exhibition on Andy Warhol opened at the Maraya, a mirrored building in the desert. Titled "FAME: Andy Warhol in AlUla," the show is part of the second annual AlUla Arts Festival, a government-funded initiative to help bolster the country's reputation as an arts destination. 
Many of the pieces on view are on loan from Pittsburgh's Andy Warhol Museum. The display was curated by the museum's director, Patrick Moor.
"'FAME' is intended to be an introduction to the aspect of Warhol that I believe is most fascinating to many young people, including Saudi youth, as Andy Warhol's journey, which started as a child staring at the movie screen and collecting publicity stills, is becoming more common through the rise of social media," says Moore in a statement. "'FAME' is an opportunity to further extend Warhol's legacy by reaching new audiences."
The show zeros in on Warhol's fascination with celebrity through some 70 carefully selected pieces of the late Pop Art icon's work. One section includes portraits of celebrities like Elizabeth Taylor, Marlon Brando, Muhammad Ali, Bob Dylan and Salvador Dalí. Another houses Warhol's Silver Clouds, a room of large metallic balloons. 
The exhibition opens against the backdrop of Saudi Arabia's Vision 2030 initiative, which focuses on diversifying the oil-rich nation's economy. Part of the strategy is investing in the arts: In recent years, the country has been bringing in musical acts like Alicia Keys, Post Malone and Bruno Mars for concerts and building cultural spaces like the Maraya. 
Human Rights Watch calls these efforts "​​a deliberate strategy to deflect from the country's image as a pervasive human rights violator." Similarly, "FAME" has been met with mixed reviews. Some think that bringing an artist like Warhol to Saudi Arabia for the first time will open up an important cultural dialogue, while others say that it will make it easier to look away from the regime's brutality.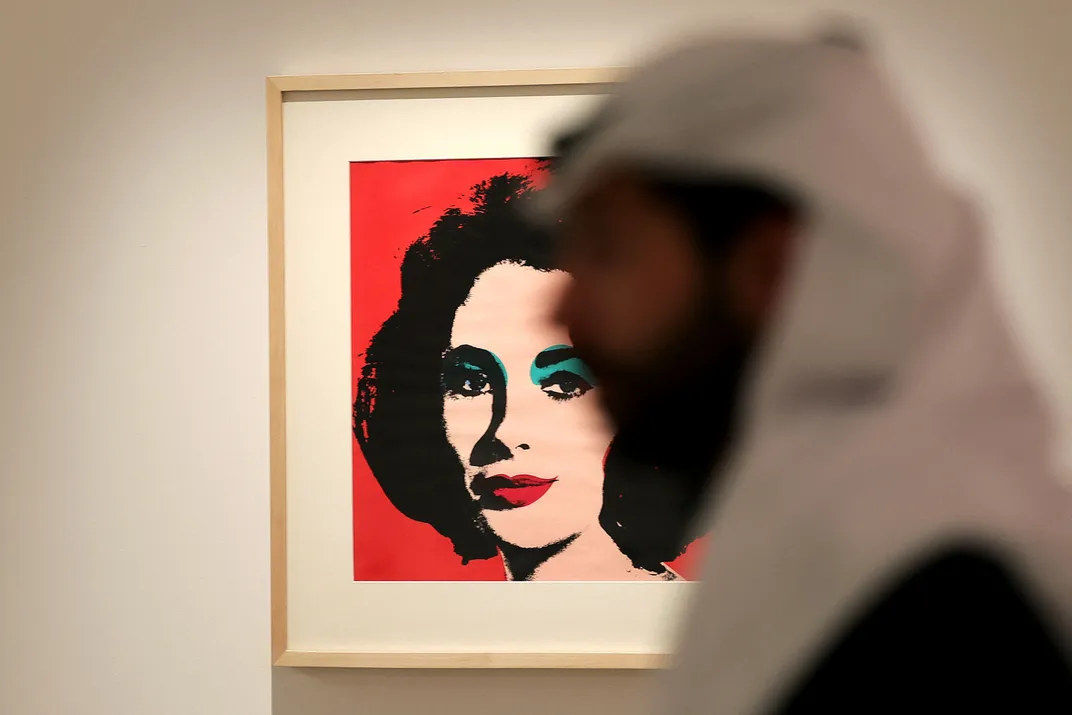 "FAME may well validate an authoritarian regime whose official policies and practices, especially those concerning sexual freedoms, are abhorrent," writes Hyperallergic's David Carrier, who ultimately declined to attend the exhibition in Saudi Arabia, where same-sex sexual activity is illegal and can be punishable by death. "To show Warhol under the sponsorship of the Saudi fundamentalist regime is almost like organizing a club called 'Jewish friends of the Third Reich.'"
Moore, the show's curator, tells Artnet's Rebecca Anne Proctor that he wanted to focus on Warhol's work rather than his personal life.
"Andy was a lot of things; he was an artist, he was a businessman, he was an entrepreneur, he was a media mogul, and he was also a gay man, but that's not all he was," Moore says. "So not every exhibition should or needs to focus on that aspect of Warhol's life because Warhol was an artist, not a gay artist."
Carrier is also troubled by the Andy Warhol Museum's decision to loan out pieces for the exhibition. He acknowledges that cash-strapped arts institutions can make good money from such loans—but in this case, can such actions be justified?
"Ultimately, of course, if our Pittsburgh museums feel the need for financial reasons to rent the collections, that's because these institutions lack sufficient local funding," he writes. "We need to ask what kinds of compromises we are prepared to tolerate."