American Kids Are Obsessed With Apples
Apples make up 29 percent of the total fruit eaten by teens and kids in the United States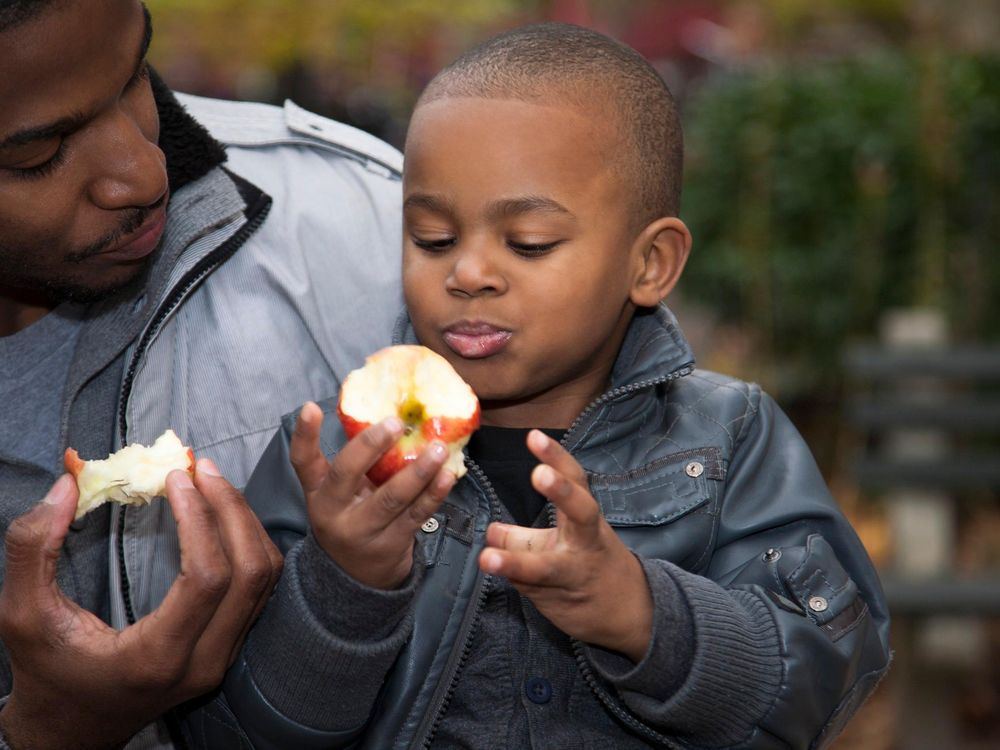 If you were to take a peek in an American child's lunch bag, chances are you'd see an apple inside. But just how much do American kids love apples? A lot, writes Karen Kaplan for The Los Angeles Times — so much so that apples make up 29 percent of the total fruit eaten by teens and kids in the United States.
The figures come from a new study that used data from the Center for Disease Control and Prevention's National Health and Nutrition Examination Survey (NHANES). Annual NHANES surveys, which combine physical exams and interviews, are used for all sorts of reasons, including determining national height/weight charts.
In this case, writes Kaplan, data from 3,129 youth was used to figure out how American kids eat fruit. The study found that apple love crosses all social and racial boundaries — the fruit is number one across all racial groups, though Latino kids eat more apples than other population segments.
But there are a few bruises on that apple. For example, the study found that about a third of apples are consumed in juice form — despite CDC concerns about kids' failure to eat enough whole fruits. And then there's the relative lack of variety in kids' fruit consumption: The study found that 80 percent of fruit consumption comes from only 12 kinds of fruits. Pediatric dietitian Laura Gearman tells Forbes' Tara Halle that "it seems we could also work on having a wider variety of fruits more easily accessible to children."
Okay, so apples reign supreme among American kids. But which fruit fell short of first place? If you guessed the banana, you're right — kind of. In fact, citrus juices beat out bananas for second place, but bananas were the next actual fruit on the list.