See Allen Ginsberg's Photographs—and A.I.-Generated Poems Based on Them
The Beat poet's photos, taken throughout his literary career, depict friends and fellow writers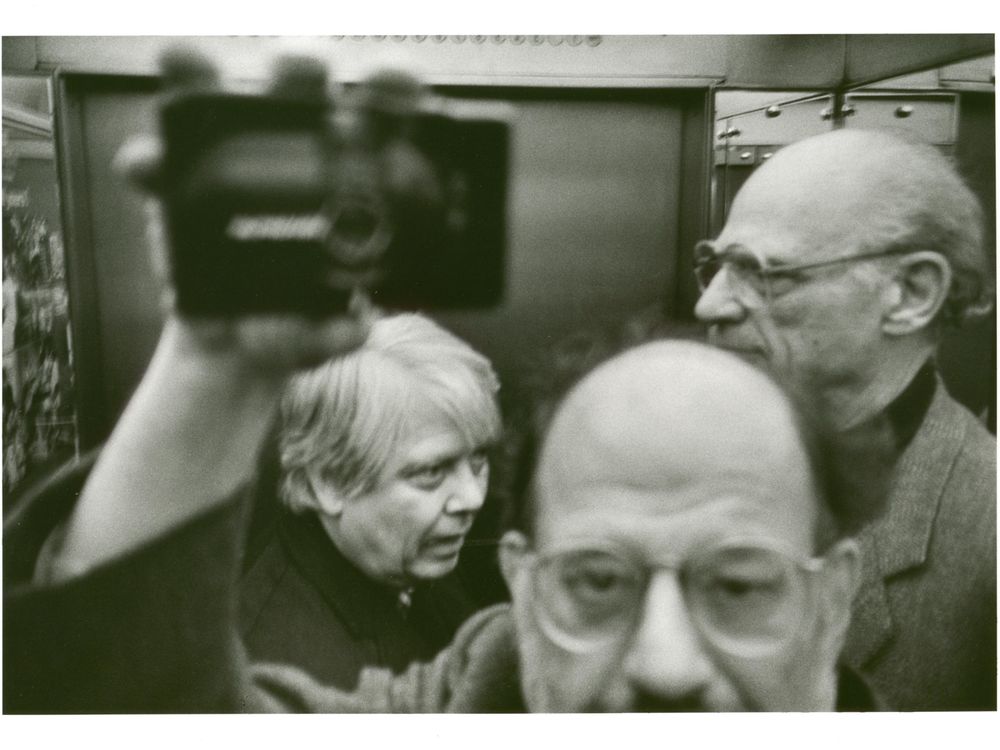 Poet Allen Ginsberg, known as a leading voice of the Beat Generation, didn't just write. Throughout his life, he also practiced photography, once saying that "the poignancy of a photograph comes from looking back to a fleeting moment in a floating world."
Now, some of his photos are on display at a new exhibition in Los Angeles. On view alongside them is poetry written not by Ginsberg himself, but by an artificial intelligence model trained on his work.
"Muses & Self: Photographs by Allen Ginsberg," now open at the Fahey/Klein Gallery, features photos from two distinct periods in Ginsberg's life: the 1950s and '60s, then the 1980s and '90s, according to a statement from the gallery. Per Guernica magazine's Roslyn Bernstein, the poet photographed friends and fellow writers—like Jack Kerouac and William S. Burroughs—with a used Kodak Retina camera he bought for $13.
"The photographs included in this exhibition are joyful, often tender, sometimes profound while at other times humorous—and capture Ginsberg's numerous meaningful relationships," per the statement. "At his core, Allen Ginsberg was a witness and chronicler of the world."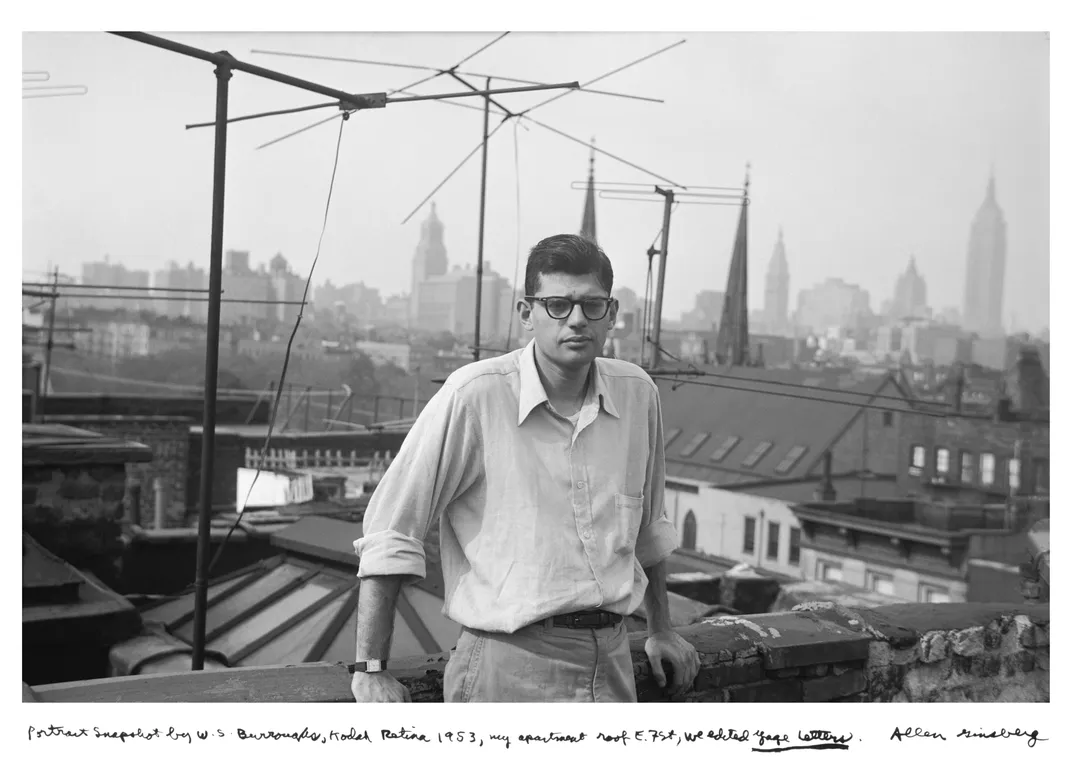 Ginsberg's chronicling endures through poems like "America" and "Howl," which lamented social and political decline in the wake of World War II. The New Jersey-born poet's lesser-known photography is narrower in focus, displaying daily life "with deep reverence and admiration for his friends," Peter Hale of the Allen Ginsberg Foundation tells Artnet's Min Chen.
Alongside the photos, the exhibition features A.I.-generated poems based on Ginsberg's writings and photographs. Billed as a "celebration of Ginsberg's avowedly experimental impulses," the project "[translates] his iconic vision of American counterculture" into poems that are "influenced … by Ginsberg's own canon." The gallery developed the project alongside theVERSEverse, a poetry collective, and Ross Goodwin, a code poet and creator of word.camera, which generates text based on images. The Allen Ginsberg Estate and the Tezos Foundation also supported the project.
Some photos on display include captions written in loopy cursive by Ginsberg himself. Below a 1953 portrait of a stoic Burroughs at the Metropolitan Museum of Art, for example, Ginsberg wrote, "William Burroughs with a brother sphinx." Other portrait subjects include artist Jean-Michel Basquiat, writer Toni Morrison and musician Patti Smith.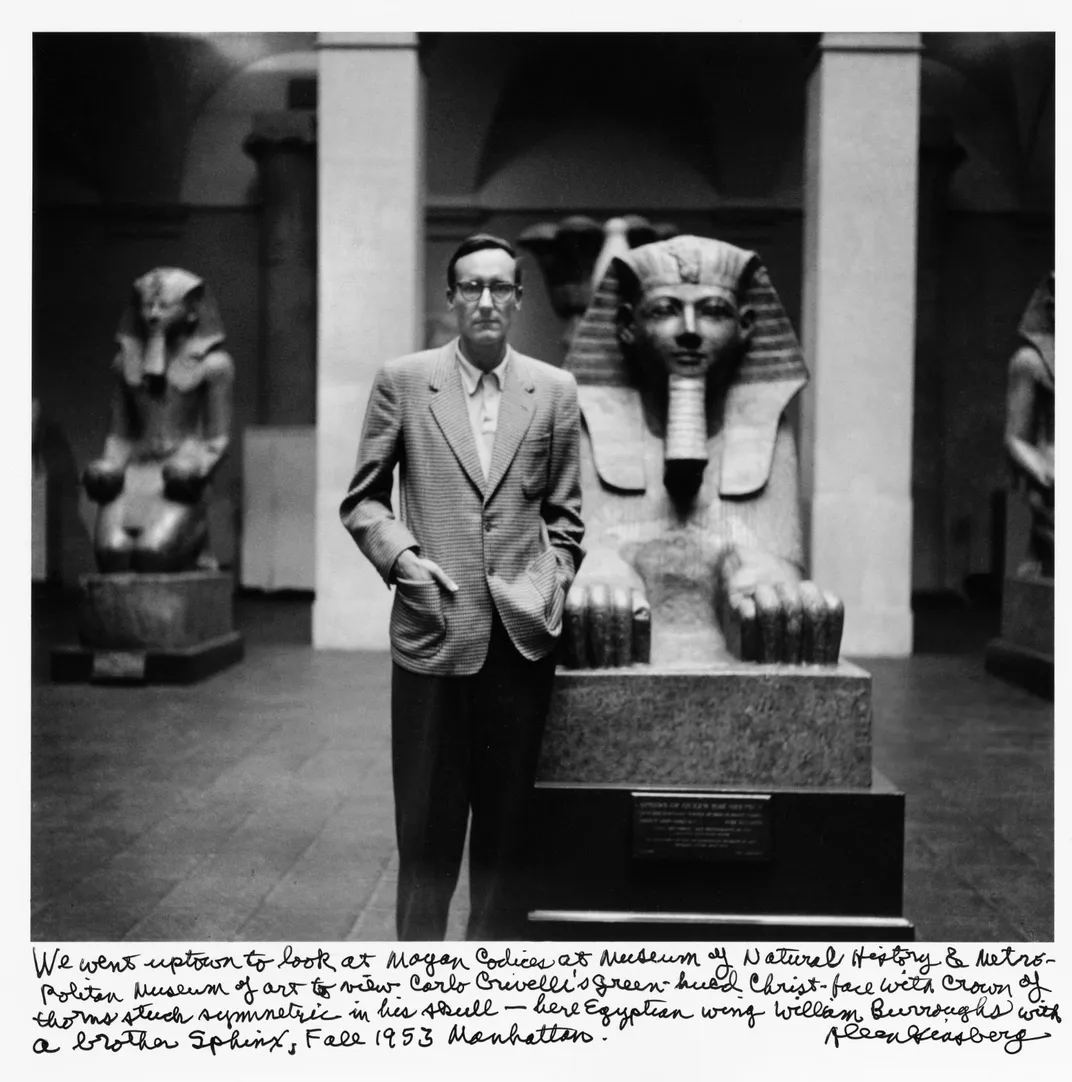 New York City's streets and venues were a common backdrop in Ginsberg's photos. In the early 1950s, he moved to the Lower East Side, where he took buzzing portraits of the new literary vanguard. He later took more formal portraits of the same friends, "now battered by life or approaching death … as if he were trying to freeze his subjects' faces and energies," wrote the New York Times' Holland Cotter in 2010.
In his final decades, Ginsberg returned to photography and acquired better equipment. "He basically went from taking a roll or two a year to a roll or two every week," Hale tells Artnet. "This period through the late '80s, I consider his richest, with almost every contact sheet producing something significant."
Ginsberg continued writing and taking photos until his death in 1997, by which time he had won the National Book Award and the Robert Frost Medal, among other accolades.
"His profound admiration for the beauty of the vernacular, intense observation and celebration of the present moment guided his photography and poetry," writes the gallery. "Ginsberg remains an enduring symbol of artistic rebellion and the search for individual and collective enlightenment."