Postal Service Unveils Forever Stamp Honoring Toni Morrison
A ceremony at Princeton celebrated the Nobel laureate whose words transformed American literature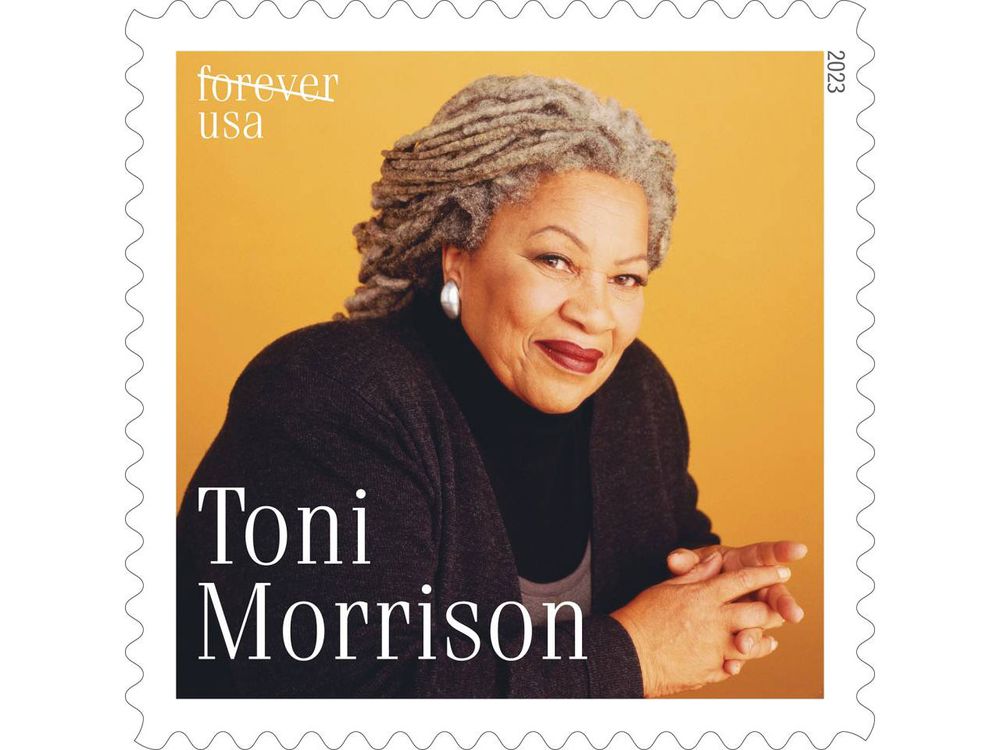 The United States Postal Service is honoring Toni Morrison, the first Black woman to win the Nobel Prize in Literature, with her own Forever stamp, officials announced this week.
The design was unveiled at a ceremony at Princeton University, where Morrison taught for more than 15 years, and which is currently staging a months-long series of exhibitions and programs dedicated to the author's life and literary achievements.
From Beloved to Song of Solomon, Morrison's works are celebrated modern classics taught in classrooms nationwide. The writer, who died in 2019, is revered for her ability to examine Black American identity through sharp, spellbinding prose—often focusing on the experiences of Black women.
"One of the goals of our stamp program is to raise awareness and celebrate the people who represent the very best of our nation," says Pritha Mehra, chief information officer and executive vice president of the Postal Service, in a statement. "... We honor Toni Morrison with one more tribute—our new stamp that will be seen by millions and forever remind us of the power of her words and the ideas she brought to the world."
Every year, the Postal Service receives about 30,000 suggestions for new stamps. Only 25 to 30 ideas make their way onto envelopes.
The new stamp features a portrait of Morrison that photographer Deborah Feingold took during a 1997 cover shoot for Time magazine. In front of a yellow backdrop, Morrison looks directly at her audience, folds her hands and smiles. Selecting the photo was no small task: Ethel Kessler, the Postal Service's art director, worked with image researchers to sort through options, "examining everything from background color to facial expression to how each image depicted different moments in Morrison's career," per a statement from Princeton.
The ceremony featured a letter from former President Barack Obama and former first lady Michelle Obama, which was read aloud, as well as a video tribute from Oprah Winfrey.
"Toni told fundamental truths about our country and the human condition," the Obamas wrote, "but she didn't just reflect what was true. She helped generations of Black Americans reimagine what was possible." In 2012, Obama presented Morrison with the Presidential Medal of Freedom.
In her video, Winfrey spoke about the significance of the author's work. "Toni Morrison's books are in so many of our homes and abide in our hearts because she served as a catalyst for generations of readers over the years to understand the power of reading and words," she said. The media mogul's book club has highlighted four of Morrison's books—more than any other author. Winfrey also starred in and helped create the 1998 film adaptation of Beloved.
Roger Gilbert, a literary scholar at Cornell University who has taught Morrison's writing, is excited to buy the stamp himself. "I plan to use her on almost all my correspondence from now on," he says to the New York Times' April Rubin. "I do have stamps with other people I admire and I don't want to neglect them, but for now at least, she will be my go-to stamp."
Morrison came from humble beginnings. Born in 1931, she was raised by a working-class family in the integrated town of Lorain, Ohio. Later, in her Time magazine cover story—the one that Feingold photographed her for—Morrison told writer Paul Gray, "There were plenty of roadblocks along the way … The world back then didn't expect much from a little Black girl, but my father and mother certainly did."
Feingold also spoke at this week's ceremony, remembering the day she visited the renowned writer's house for the photoshoot.
"For even the most seasoned subjects, this process can be exhausting," she said. "But Toni remained focused and present; her expression for every frame was one of kindness."