This Fourth Grader Created Alabama's New Official State Cookie
Called the Yellowhammer, the dessert is made with ingredients that are important to the state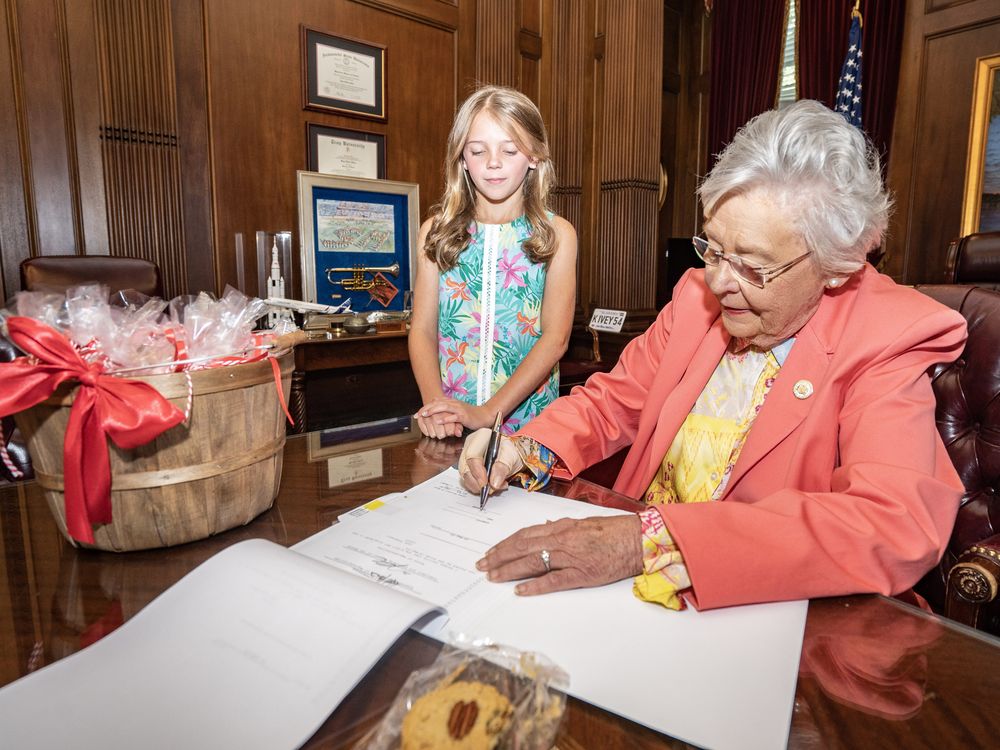 Thanks to a group of students, Alabama now has an official state cookie. Last week,, Governor Kay Ivey bestowed the honor upon the Yellowhammer, a culinary treat concocted by Mary Claire Cook, a fourth grader at Montgomery's Trinity Presbyterian School. 
Cook and her classmates competed to create the perfect dessert, with senior students at the school judging which cookie best represented Alabama. The older students then brought the idea of an official cookie to Representative Reed Ingram. The bill passed unanimously in the state's House and Senate.
The Yellowhammer is made with pecans, honey, oats and peanut butter. Peanuts are Alabama's state legume, while pecans are its state nut.
"We selected the cookie because it has three ingredients that really encapsulate the state of Alabama, with pecans from Mobile and Baldwin counties, nuts from the Dothan area and oats from central Alabama," says Russel Powell, a Trinity senior, to Sally Pitts of the local TV station WSFA. 
Before signing the bill into law, Ivey tasted the cookie. "Sweet Home Alabama just got a little sweeter," she said, per the New York Post's Angela Barbuti.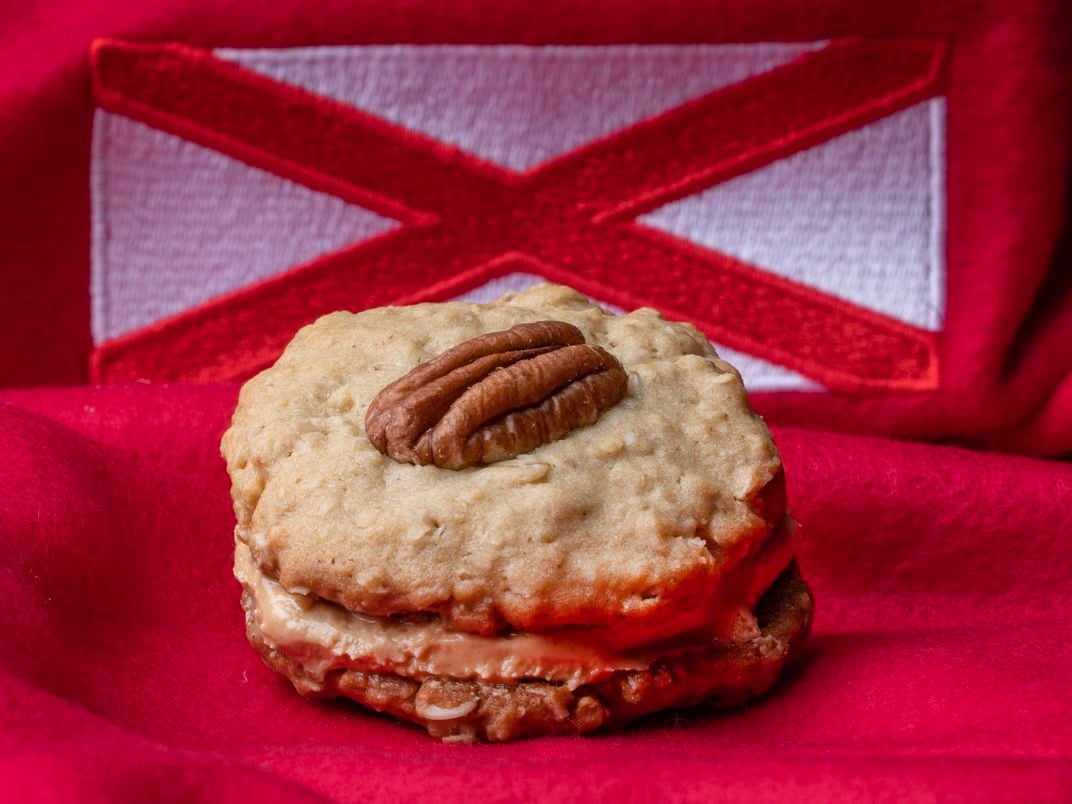 Alabama is not the only state with an official cookie. New Mexico introduced the concept, crowning the Biscochito as its official cookie in 1989. Massachussettes later followed suit, choosing the Chocolate Chip Cookie in 1997. Other states, like Pennsylvania and Michigan, have struck down state cookie bills.
Other attempts at state food legislation have also proven contentious. A pioneer in selecting state foods, New Mexico was also the first to choose a state vegetable. Following a debate between two legislators, both the chile and the pinto bean received the designation in 1965.
At Trinity, teachers saw the state cookie competition as an opportunity for students of different ages to learn to collaborate. While the younger students learned about state symbols, the older students got the chance to see a bill pass into law. 
"We're super blessed to have all of our students from K-12 on one campus," Kathryn Bandy, a college counselor at Trinity, tells AL.com's Mike Cason. "So we get to partner all the time with students no matter what their ages are. This was an easy partnership between fourth graders learning Alabama history and seniors learning government. So this gave us the opportunity to put all of the stuff they read about in books [into practice]."
The Yellowhammer cookie will now become one of the sweetest of Alabama's more than 50 state symbols, which also include a state spirit, a state rock and state insect.