You Can Now Make a Reservation to Go Through Security at These Airports
Denver and Minneapolis are the latest airports to roll out the service—just in time for the busy summer travel season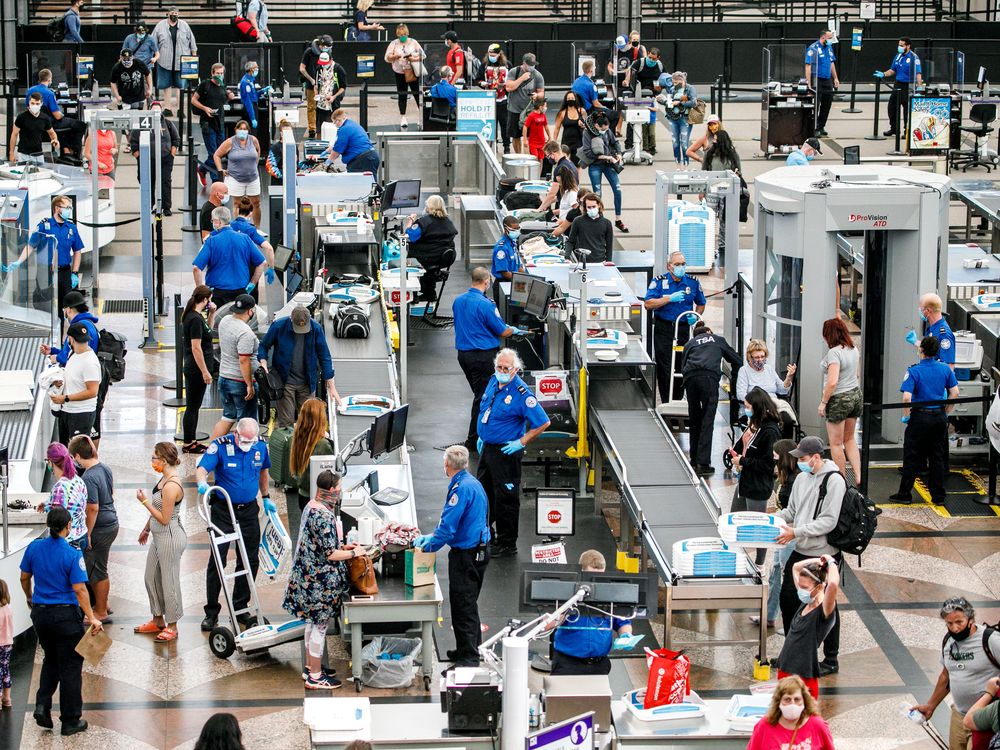 In a bid to combat long lines at security checkpoints during the busy summer travel season, some airports are rolling out reservation systems that allow travelers to schedule their screenings in advance.
Last week, Denver International Airport soft-launched "DEN Reserve," a free online service that allows travelers to make reservations to go through security up to three days before a flight, per the Denver Post's Jon Murray. If appointments are still available, customers can also use the platform to book day-of slots one to four hours before departure.
Travelers flying out of Denver, which is the third-busiest airport in the world, can make a reservation for an individual or a group. However, slots are only available between 5 a.m. and 5 p.m., which means that those taking early morning or evening flights are out of luck.
After booking, the platform emails passengers a QR code, which they must show at a security checkpoint, along with an approved form of ID. Travelers who have TSA PreCheck or Clear—two popular programs that shorten passenger's wait times at security checkpoints—are not eligible to make a reservation; it's only available to general screening passengers.
Some 70 million travelers pass through the airport each year. "With that volume, it is important to provide a variety of options for passengers to get to their gates as efficiently and timely as possible," says airport spokesperson Ashley Forest to USA Today's Eve Chen.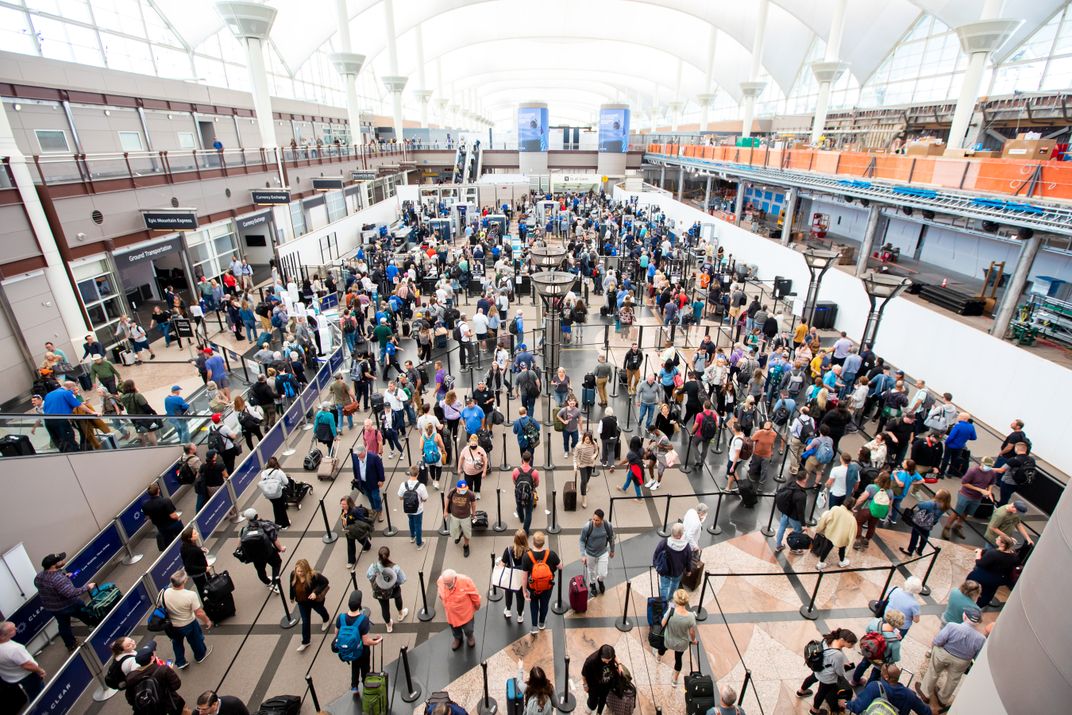 Minneapolis-St. Paul International Airport rolled out a similar program this week called "MSP Reserve," reports Tim Harlow for the Star Tribune. The Midwestern airport's platform allows travelers to reserve a security slot up to a week in advance, but reservations are only available at Terminal Two checkpoints between 3:45 a.m. and 8 a.m. 
The airport is running the service as a 90-day pilot program, with plans to potentially expand it to other terminals and times of day. Airport officials hope that the reservations will help space out travelers, which should lead to shorter lines overall.
With these programs, Denver and Minneapolis join more than a dozen airports worldwide that allow travelers to make security reservations. 
In total, 19 airports are offering reservation systems in partnership with Clear—though passengers who have a Clear membership are not eligible to use them. Orlando International Airport became the first to implement the reservation system in October 2021.
"The travel experience can be unpredictable—from the moment you step outside your door to the moment you arrive at your destination," said Caryn Seidman-Becker, Clear's CEO, to Travel + Leisure's Alison Fox. "We are excited to offer this new experience ... [and give] travelers more predictability and more control over their time."